The eSwatini government has in a statement released Tuesday denied reports that King Mswati III fled the country from violent, pro-democracy protests.
SABC and Swaziland News reported that the king fled after the protests erupted.
The protests, in which trucks were torched and looted, flared up several days ago after the monarchy and government issued a decree banning the delivery of petitions that called for democratic reforms, Swaziland News reported.
However, eSwatini government spokesperson Sabelo Dlamini said "the reports about the king fleeing are completely untrue and fake".
The acting Prime Minister has also released a statement saying the King is in the country. The statement called for calm.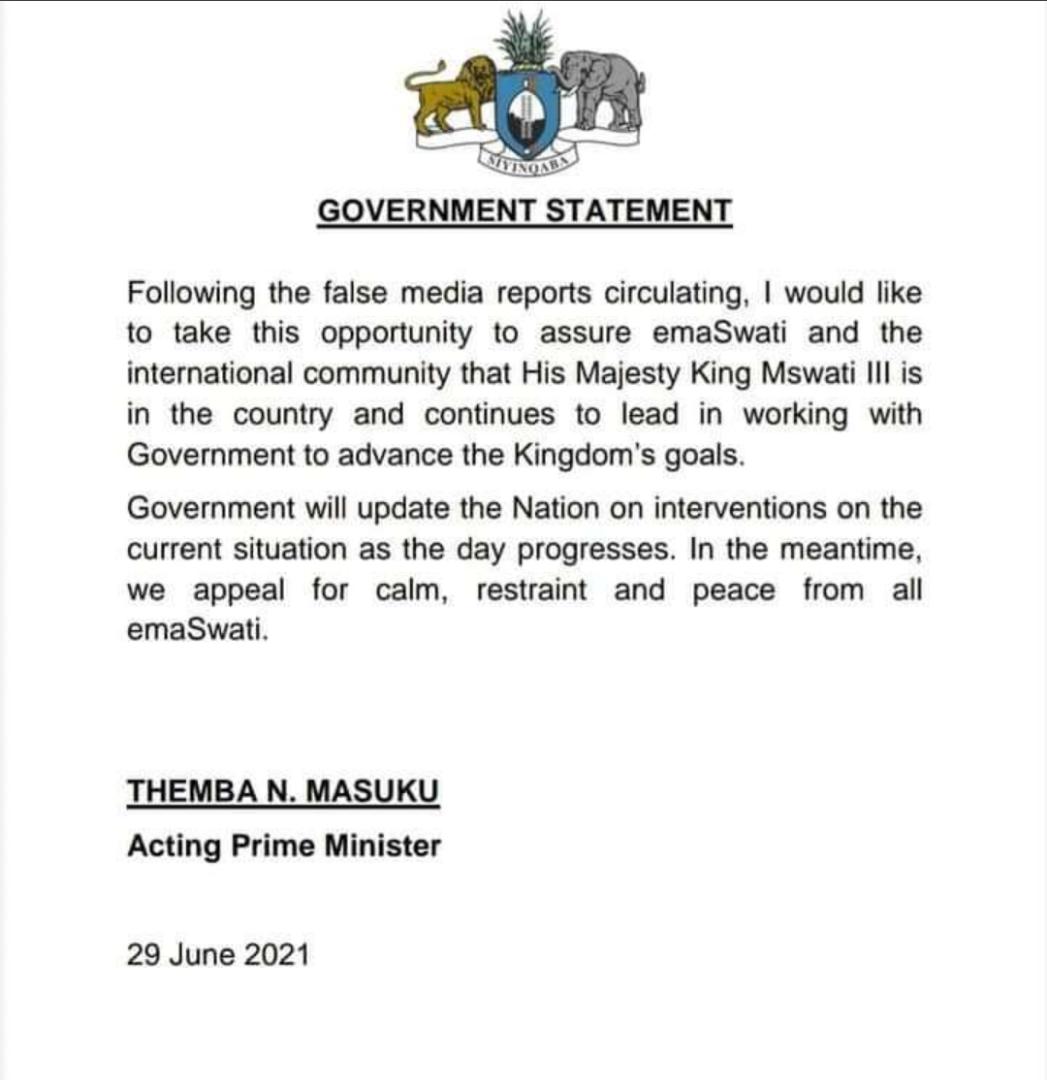 The army was reportedly deployed to areas of unrest on Monday night after trucks – some of them belonging to South African companies – were torched over the weekend and shops were looted in the rural town of Siphofaneni, the Times of Swaziland reported.
A video is doing the rounds of a burning truck near Phuzumoya ad protesters using burning tyres to block the road.
The footage shows some protestors offloading cargo – believed to be sugar – before the truck was set alight.
Other videos show protestors outside a burning building.
The pro-democracy protests escalated after government banned marches and delivery of petitions.
Colani Khulekani Maseko, the president of the Swaziland National Students' Union, previously told News24 that they were demanding the end of police brutality and a multi-party democracy "in which the police are accountable to the people and not only to the king".