The Private Sector Foundation of Uganda (PSFU) has noted the need for Warehouses for Ugandan products in the Democratic Republic of Congo (DR Congo).
Sarah Kagingo, PSFU Board Director, told SoftPower News during a media briefing at Serena hotel on Thursday that sorting  Warehousing would boost market access for made in Uganda products.
"During the Uganda – DR Congo Business Summit in Kin and Goma, we noted the need for establishment of warehouses for storage of Ugandan products before they are distributed," she noted.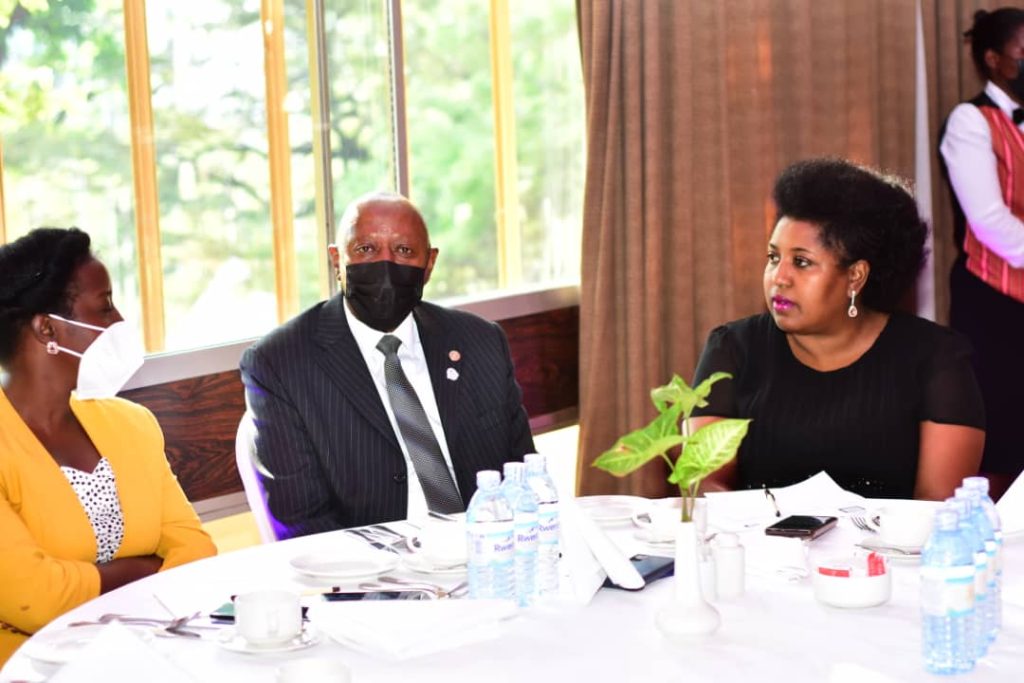 While backing Uganda's widening of markets, Kagingo said Uganda's 2022/2023 Budget supports manufacturing and industrial expansion and Ugandan products will require a bigger market.
"Several Ugandan businessmen are engaged in manufacturing and in agroprocessing, and the number is increasing. We will soon have a surplus of products. It, therefore, makes business sense for Uganda to penetrate regional markets and beyond, given the forward looking budget that supports industrial expansion and agroprocessing," she said.
However, Kagingo added, that Trade is two-way and that DR Congo businessmen are also looking to the Ugandan market.
During the Q&A, Kagingo said PSFU will update the business community on the planned Reciprocal Summit in Kampala by their DR Congo counterparts, Fédération des Entreprises du Congo (FEC) and partners
"We are working bilaterally to address barriers. We (PSFU) and our partners are invested in ensuring an environment favourable the business in both countries. This environment is shaped by government policies which informs why we partner partnering with government," she added.
Speaking at the Uganda-DR Congo Business Summit Post Event, Odrek Rwabwogo, the Senior Presidential Advisor for Special Duties, said they started quietly around February this year with catfish businessmen who wanted to get into DR Congo.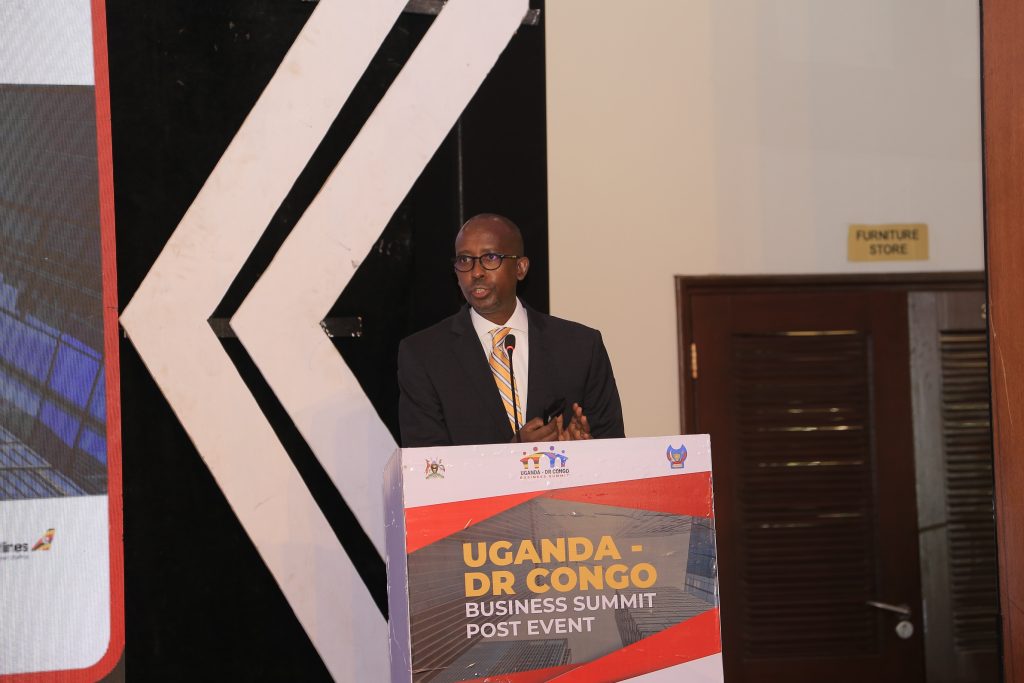 "It opened our minds and we realized this needs a combined effort as Ugandans. We decided to reach out to everyone in the export sector. Export is not an end in itself. It's a means to an end," he said.
He said the process of building the country's capability to do business led them to the Uganda -DR Congo Business Summit.
Rwabwogo quoted President Museveni while emphasizing four key areas; that 15 million people living in poverty must be brought into the money economy through the Parish Development Model, imports should be substituted, use science in terms of technology and embark on aggressive export promotion.
"We need to deal with export laws to allow us to sell our goods in markets. The Animal Feeds Bill must be passed. We need to amend those laws so that we can compete. Once we achieve these, then we can launch research and build the capacity to supply."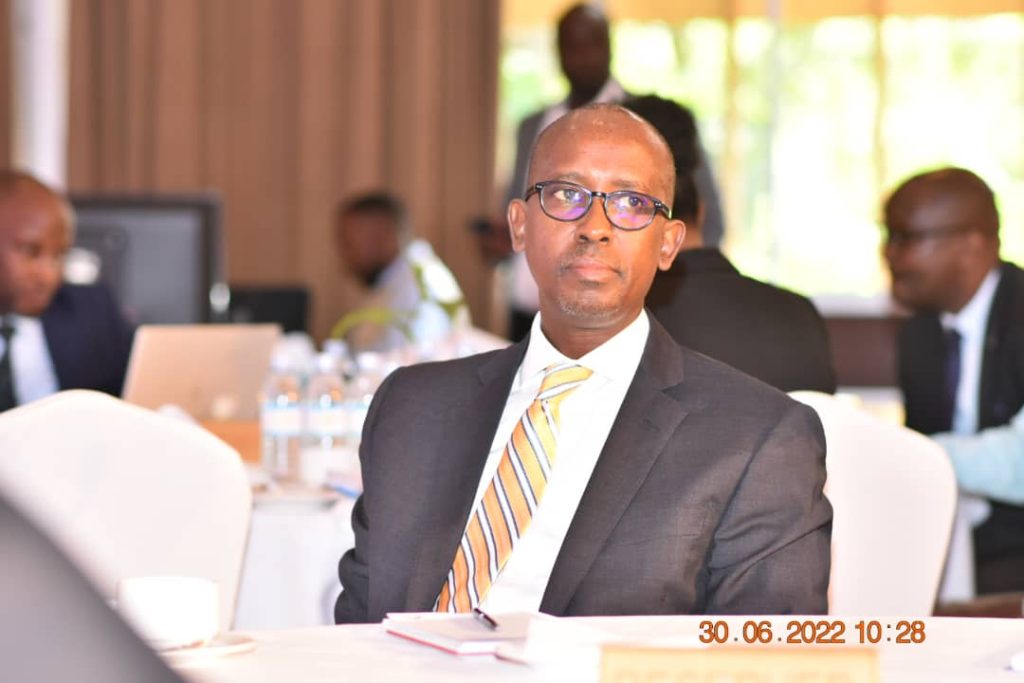 Non-Tariff Barriers
While speaking on Non-Tariff Barriers (NTBs), Rwabwogo said even after DR Congo comes into the East African Community, it won't be a magic wand to end barriers.
"We need to work together. That's why we have a desk at Uganda Export Promotions Board (UEPB), " Rwabwogo pointed out.
Ambassador Katureebe Tayebwa, the head of regional economic cooperation at the Ministry of Foreign Affairs, called the issue of NTBs "a challenging one".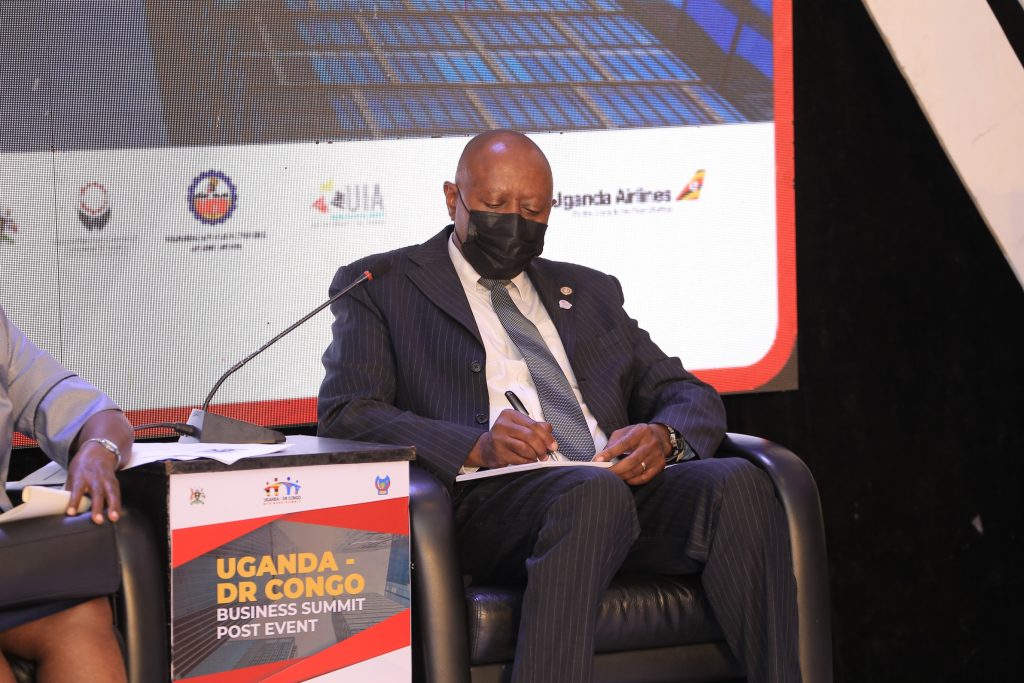 He cited the case of Kenya and issues surrounding Ugandan exports and said a friend had recently wondered: "why fight for the Kenyan market in a world full of billions of people?"
He suggested bilateral engagements through the Joint Permanent Commission (JPC) to resolve these issues.
Competitiveness
According to Rwabwogo, Uganda can improve its competitive advantage.
"We can do it. If we sell more, the suppliers will increase production; produce more and process more. It will force suppliers to improvise."
He quoted the DR Congo minister for External Trade, Jean Lucien Bussa, who said during the summit that they were "tired of exporting Coltan as a raw product to make rechargeable batteries when we have neighbors in Uganda who can produce these products".
"Processing minerals is a priority to create jobs," Rwabwogo noted.