Health rights lawyer, Primah Kwagala, has won the European Union Human Rights Defenders Award.
"We are delighted to announce Primah Kwagala as the winner of the EU Human Rights Defenders Award for 2022! Huge congratulations Primah!" the EU said on Wednesday.
The announcement was made at an event hosted by the Belgium Ambassador to Uganda, Rudi Veestraeten, in Kampala.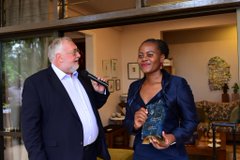 She beat human rights lawyer Kizza Eron and Kayinga Muddu Yisito to win the award.
Primah has made an outstanding contribution to human rights and especially the rights of women.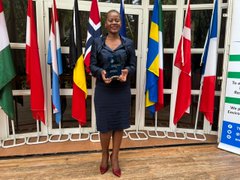 She helped women unjustly locked up during COVID-19, helped to repatriate women trafficked to the Middle East and helped to get Sexual and Reproductive Health and Rights (SRHR) services to women with psychosocial challenges.
"We also salute the two other shortlisted HRDs – Kizza Eron and Kayinga Muddu Yisito – for their incredible work to defend victims of torture and advance environmental rights in Uganda."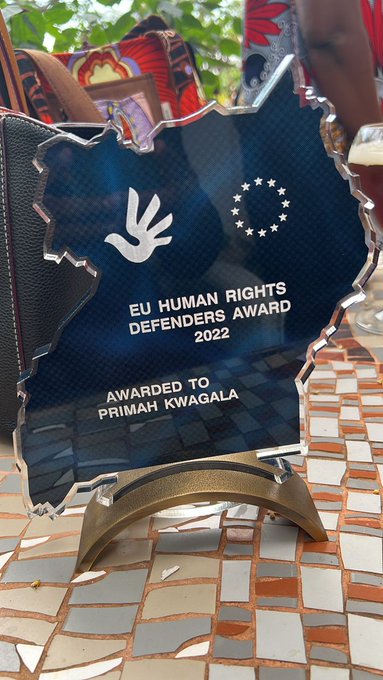 The HRD Award is given annually by the European Union in Uganda and the Embassy of Norway.
"I am really focused on making a difference in the world by particularly advocating for the rights of girls & women. There are things we choose but there are also things that choose us. Advocacy for girls and women simply chose me," she said.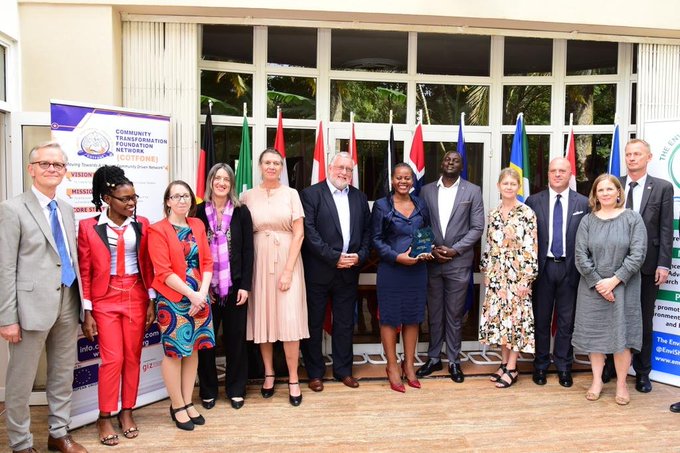 Kwagala was the Aspen New Voices fellow 2018. Aspen New Voices is a transformative initiative designed to bring more expert voices from Africa, Asia, and Latin America into the global development discussion.
She is the CEO of The Women's Probono Initiative (WPI) on Sexual and gender-based violence (SGBV) in Kiryandongo district.