The 11th East Africa Military Games and Cultural Events officially kicked off on Saturday in Burundi amid a colourful opening ceremony graced by President Pierre Nkurunziza. The ceremony was held at Prince Luis Rwagasore stadium in the capital Bujumbura.
In his remarks, President Nkuruziza welcomed representatives and delegates from the four member states of the EAC and lauded the organisers of the games. He used the occasion to challenge the perception within the international community that Burundi is insecure and unstable.
''Burundi is hosting the EAC games for the second time marking ten years since it joined the East African Community. These games are a clear indication that peace and security reigns in the national territory of Burundi, contrary to what the bad intentioned enemies of Burundi spread around the globe," Nkurunziza said.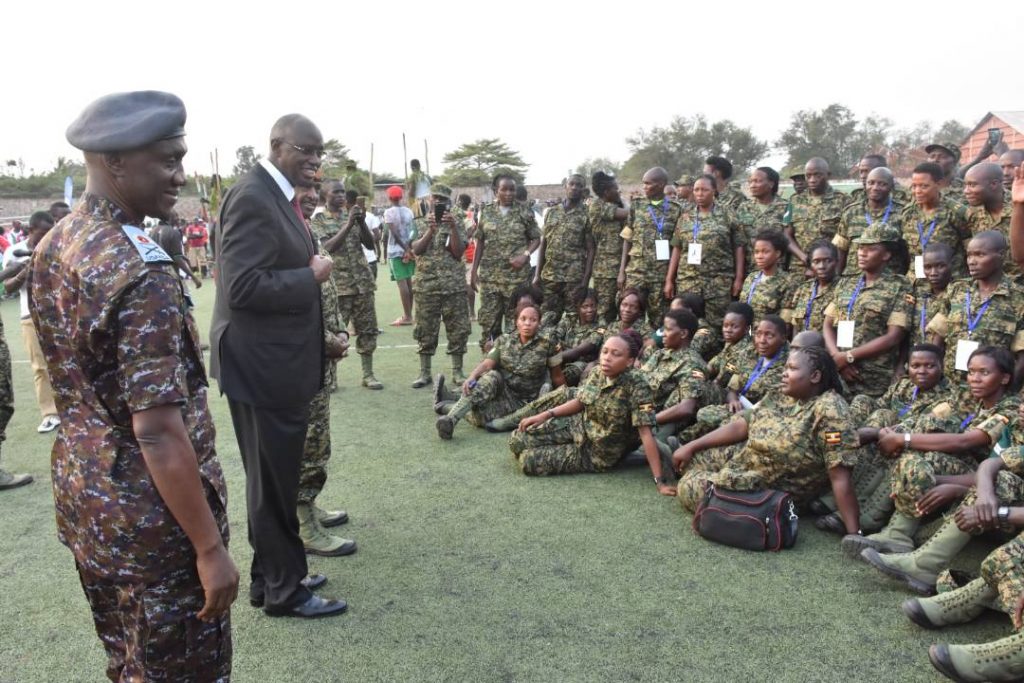 He noted that Burundi's efforts in Somalia, Central Africa Republic and within the Great Lakes region are testament to collective efforts in search of peace in the region and that such dedications and efforts will definitely facilitate fast tracking and handling of EAC common problems of security.
Nkurunziza appealed to EAC member states to refrain from provoking one another or helping and abetting individuals or groups likely to disrupt peace and security in any other member states.
Burundi's Minister of National Defence and War Veterans, Hon Ntahonvukiye Emmanuel similarly noted that the games and cultural events were meant to enhance solidarity and promote co-operation among the Partner States' Armed Forces.
Over 500 participants from four East African Countries are present in Burundi for the tournament that will last two weeks. Participants will compete in five disciplines of football-men, netball-women, handball, basketball-men, volley ball-women and cross country for men.
The EAC Secretary General, Hon Mfumukeko who also spoke at the ceremony asserted that the games are geared towards deepening integration, prompting brotherhood and raising the performance standards of armed forces within the region.
During Saturday's opening ceremony, the first deputy Prime Minister and Minister for East African Affairs Kirunda Kivejinja and the Minister of State for Veteran Affairs Lt Col Bright Rwamirama represented Uganda. The Chief of Defence Forces was represented by Maj Gen Charles Lwanga Lutaya, Commander Air Force.
Last week, a team of 127 officers and militants of the Uganda Peoples' Defence Forces (UPDF), code named "Mission Uganda" were flagged off to represent Uganda in the games.
The opening game, a football match held between Burundi and Kenya on Saturday saw Kenya win with one goal – nil.