The Ministry of Tourism, Wildlife and Antiquities has revealed that positive reporting on Uganda and its attractions can help promote, drive and increase the number of foreign tourists visiting her (Uganda).
According to the Principal Public Relations Officer at the Ministry, Eunice Kansiime Tworekirwe, safeguarding and highlighting the different attractions Uganda has to offer, will help shape her international image.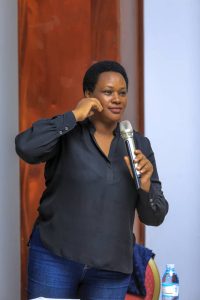 Having suffered a number of challenges including the recent Ebola outbreak in 2022, officials at the ministry said alarming communication led to cancellation of some bookings.
Kansiime noted that a number of tourists cancelled their trips. "Up to today, some people are still scared to come to Uganda because they think we still have Ebola."
Uganda was declared Ebola free on January 11, 2023 by the World Health Organization making the country safe for travel and stay.
Kansiime said journalists need to report responsibly about Uganda for the sake of the tourism sector and economy.
Yusuf Mukoka, the Principal Assistant Secretary at the Tourism Ministry, said if positive reporting is made, the Pearl of Africa with its unique culture, flora and wildlife, warm year-round weather, distinctive landscape highlighted by snow-capped mountains, gorgeous lakes and rivers, will offer a variety of enthralling experiences that meet the needs of tourists.
Mukoka said as a Ministry, they will leverage on trainings to educate journalists on information dissemination and reporting techniques, among other critical issues, with the goal of coordinating tourism communication despite the challenges posed by epidemics and pandemics such as COVID-19 and Ebola as well as a wave of negative publicity in Uganda that negatively impacts the tourism sector.
Mukoka was representing Kakula Samuel Khirome, the Under Secretary at the Ministry of Tourism, Wildlife, and Antiquities, at a Media retreat organized by the ministry in Mbarara City.
Alex Bagyenzire Atuhaire, a media visibility consultant, urged players in the media industry to always do their work with responsibility keeping in mind the accuracy, objectivity and fairness aspect.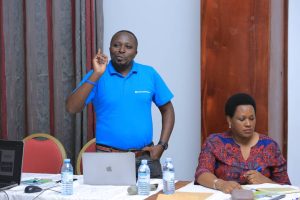 "It is noble to tell a good story but if it can stop tourists from coming to your country, you need to think through this properly because it is going to affect the economy," he said.
Muhereza Kyamutetera, one of the facilitators, said stories that promote negativity against Uganda, scare away visitors.