Police has confirmed that it is investigating daily tabloid 'Red Pepper' over a news story considered to have posed "grave" implications and threatened security.
Police officers under the Counter Terrorism Unit reportedly raided the offices of the news publication in the Namanve Industrial area outside Kampala and asked all staff to vacate the premises.
This follows a search warrant granted by the Buganda Road chief magistrate's court in connection to a news article published on Monday November 20. The article which appeared on the cover page was titled "Museveni Plotting to Overthrow Kagame – Rwanda".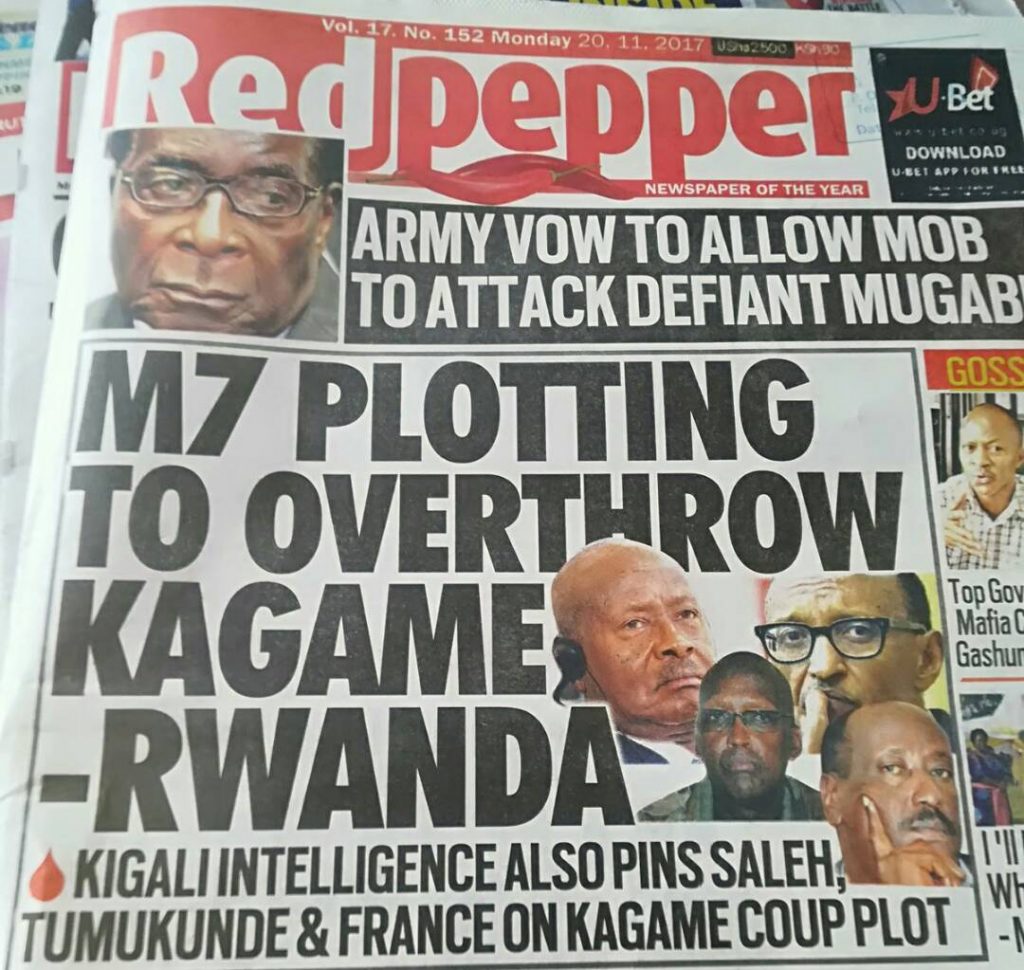 Hours after the siege, Police spokesperson SSP Emilian Kayima issued a statement confirming that the Red Pepper offices had been cordoned off until further notice.
Police says the story was in contravention of publication of information prejudicial to security as provided for in Section 37 of the Penal Code Act.
"Uganda Police Force this morning initiated investigations into the serious statements and insinuations in the story that have grave implications on national and regional security and stability," the statement read.
Kayima stated that other offences may be disclosed in the course of the investigations.
"The police in carrying out the investigation is following the law to the letter," the spokesperson added.
Police has said that; "The Red Pepper premises, since they are a scene of crime, have been cordoned off to facilitate these investigations and will remain so as long as it is necessary."
Laptops, Central Processing Units (CPUs), computer accessories and other documents relating to Monday's publication are among the items that were searched.
It remains unclear how long this siege by Police in the news publication could last. In 2013, Red Pepper and another daily newspaper Daily Monitor were sieged by security agencies for days following publication of a letter reportedly authored by the former Coordinator of Intelligence Services, Gen David Sejusa.