The Uganda Police have spoken out on an accident that occurred along the Kampala-Entebbe Expressway on Sunday.
ASP Faridah Nampiima, PRO Traffic and Road Safety, said the minor accident registered by the traffic police at Kajjansi happened around 9am on Saturday at Sekiwunga on the Expressway.
The accident involved motor vehicle registration No.UBK 496J (Toyota Succeed) driven by Byesigye Easu, a resident of Garunga Katabi Town Council in Wakiso District, and another motor vehicle registration No. UBH 366X (Land Rover Discovery) driven by Mukasa Brian, a resident of Mpaala in Wakiso District.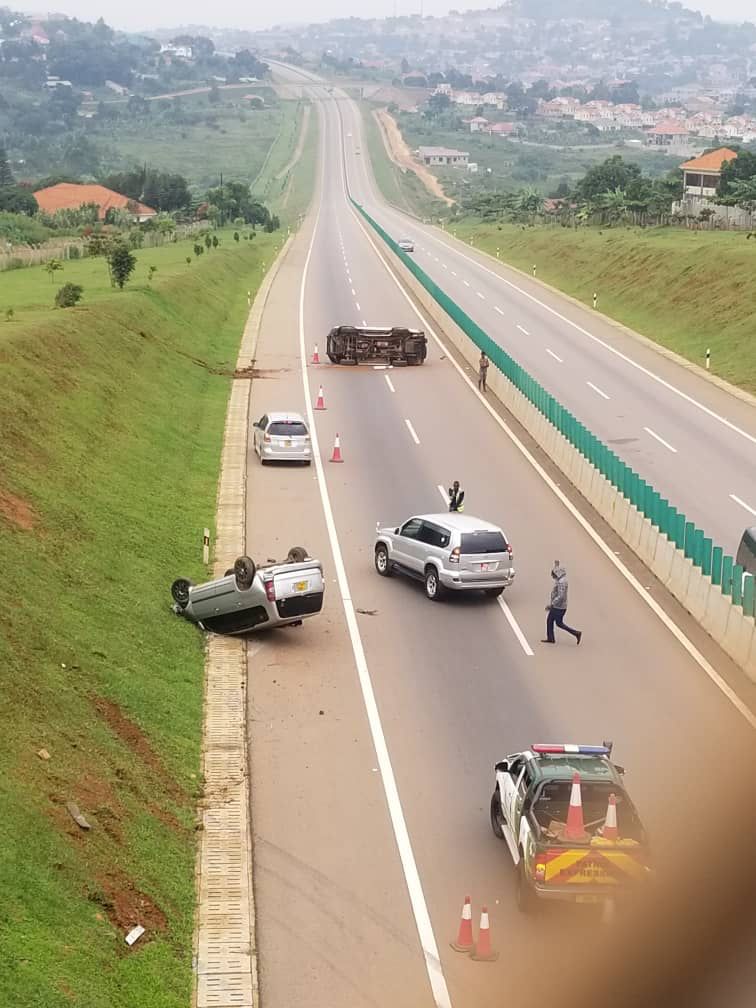 It's alleged that both motor vehicles were coming from Entebbe heading to Kajjansi-Busega Expressway and that on reaching Sekiwunga Flyover, the driver of MV UBH 366X started overtaking and in the process, it side-brushed MV UBK 496J, causing both vehicles to lose control and overturn.
She attributed the accident to reckless driving by the driver of motor vehicle reg UBH 33X.
"However, efforts are underway to review the CCTV footage to aid in further investigations," she said.