Uganda Police Marines on Wednesday night responded to a boating incident that occurred at Kisenyi Landing Site.
The incident involved a boat that first dropped off some people at Lukuba Landing Site at around 8pm, on its to Kisaba Landing Site on Lake Victoria, when it got into an accident.
The boat engines got entangled in fishing nets, causing one to fall into the water.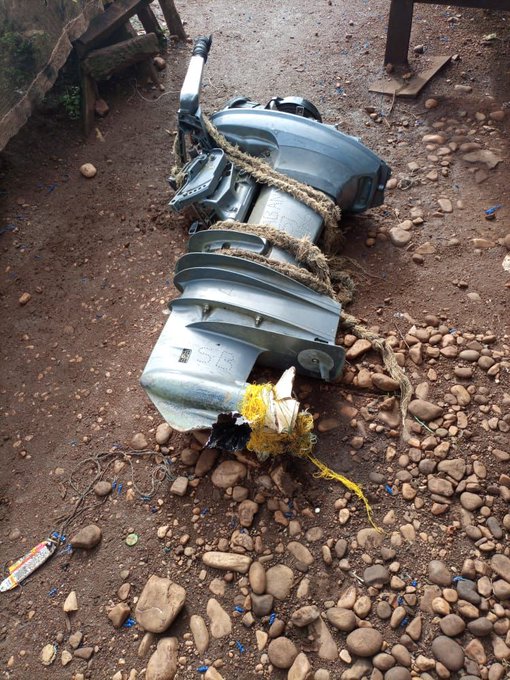 The boat was then hit by strong winds up to the mainland near Lukuba.
About nine people who were on the boat all got off safely.
"Both engines have been retrieved from the waters by our marine officers," police said in a statement.
It added: "It should be remembered that transport boats are not allowed to move at night. Therefore, we shall prefer charges against the boat owner when we receive all the facts."