Tanzania's President Samia Suluhu has arrived in Uganda on the invitation of President Yoweri Museveni for two-day State visit to Uganda.
She was received at Entebbe International Airport by senior government officials led by the Third Deputy Prime Minister, Rukia Nakadama and Foreign Affairs State Minister, Okello Oryem.
President Suluhu is in Uganda on a two-day State visit.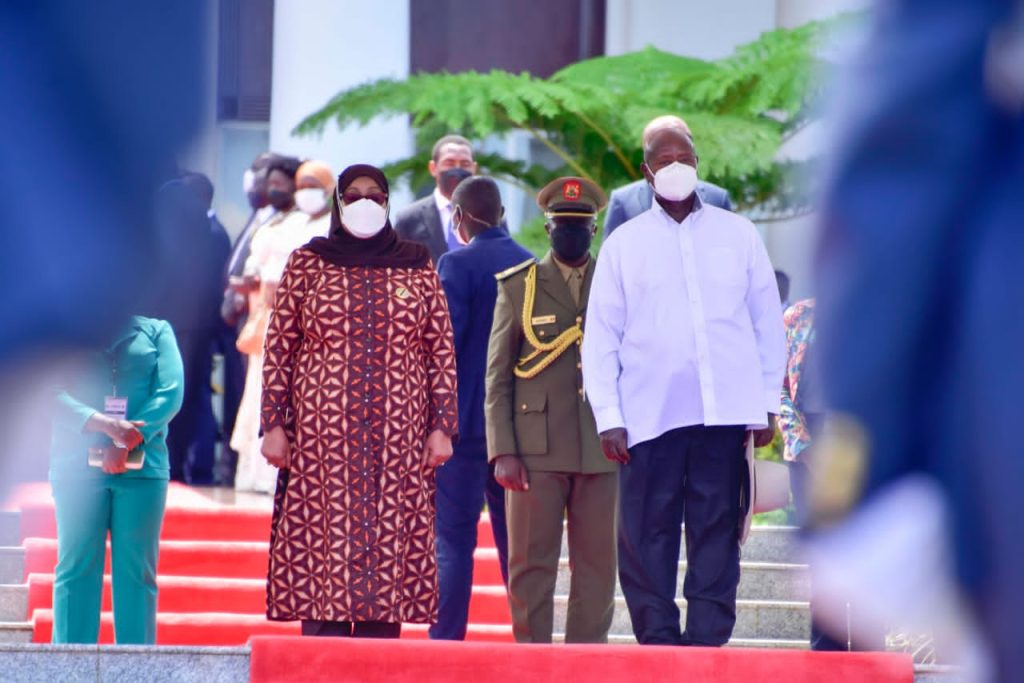 The purpose of her visit is to further strengthen the excellent historical and fraternal relations between the Republic of Uganda and the United Republic of Tanzania.
President Museveni and President Suluhu will hold a tète a tète to review areas of cooperation for the benefit of the two sisterly countries.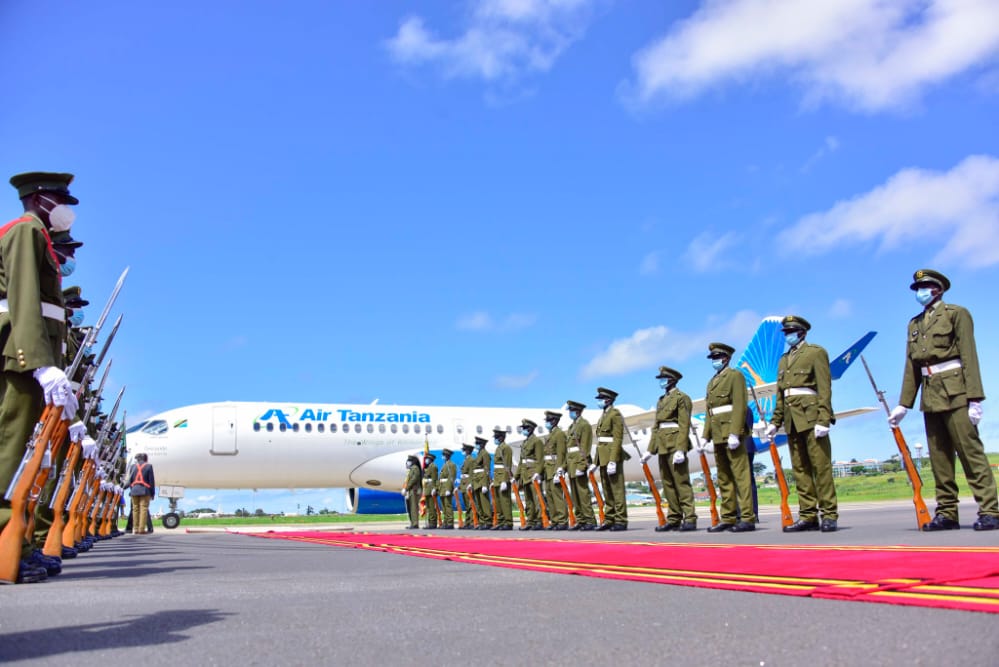 President Suluhu will also address Business Executives, Policymakers, the Private Sector and other high-level Government officials at a Business dialogue with the view of abolishing tariff and nontariff barriers that frustrate the flow of business and employment opportunities of populations of the two countries.
The Business Dialogue will among other things address Job creation, boost bilateral trade in goods and services, enhance Foreign Direct Investments and promote tourism.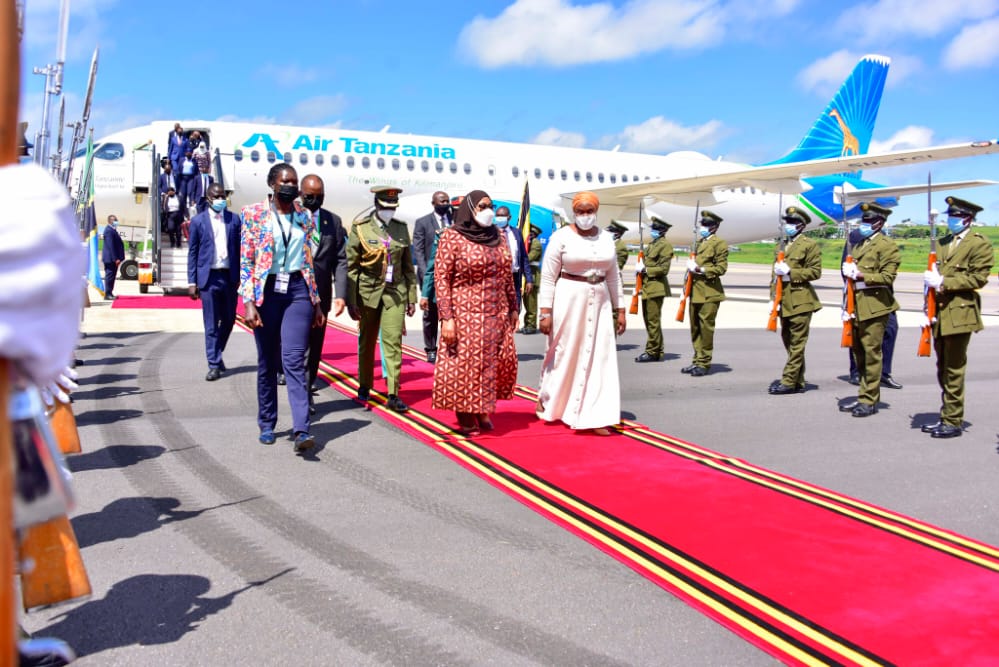 Objectives of this Business dialogue include; strengthening the trade relationship and linkages between Uganda and Tanzania through high-level public-private sector dialogue for economic growth and job creation for the youth.
It will also leverage the dialogue to eliminate the tariff and non-tariff barriers to trade that affect job creation for the countries' youths.
It is expected to create a business-to-business dialogue and partnerships between Ugandan and Tanzania business actors.