The remains of deceased Speaker of Parliament Rt Hon Jacob Oulanyah arrived in the country Friday afternoon aboard Ethiopian Airlines.
Present to receive the body at Entebbe International Airport were; Vice President Jessica Alupo, Speaker of Parliament Anita Among, Chief Justice Alfonse Owiny-Dollo, Deputy Speaker Thomas Tayebwa, cabinet ministers, Members of Parliament, friends and family.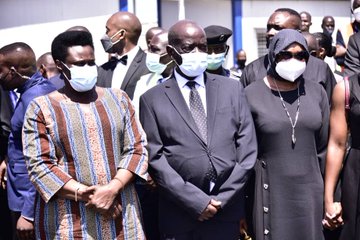 According to the programme, the casket was received with full honours. There was a sombre mood when mourners caught sight of the casket containing Oulanyah's remains.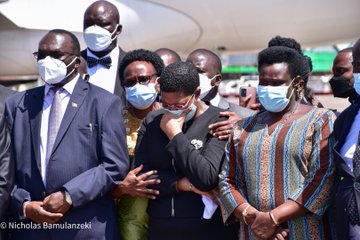 Health Minister Dr Aceng was seen consoling Speaker Among who broke down and cried. Meanwhile, Acholi dancers from Agago District performed the Bwola dance as a cultural gesture.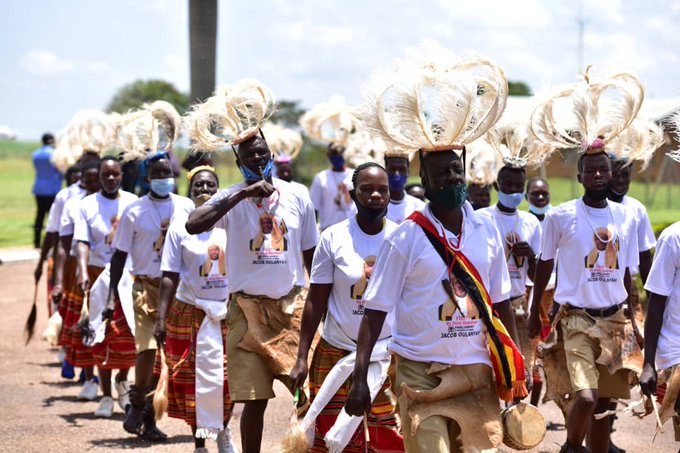 The dance is said to have been Oulanyah's favourite. Rev Fr.  Godfrey Loum, the Bishop of the Diocese of Northern Uganda, led a short prayer session before Rt Hon Oulanyah's casket was handed over to A-Plus funeral service.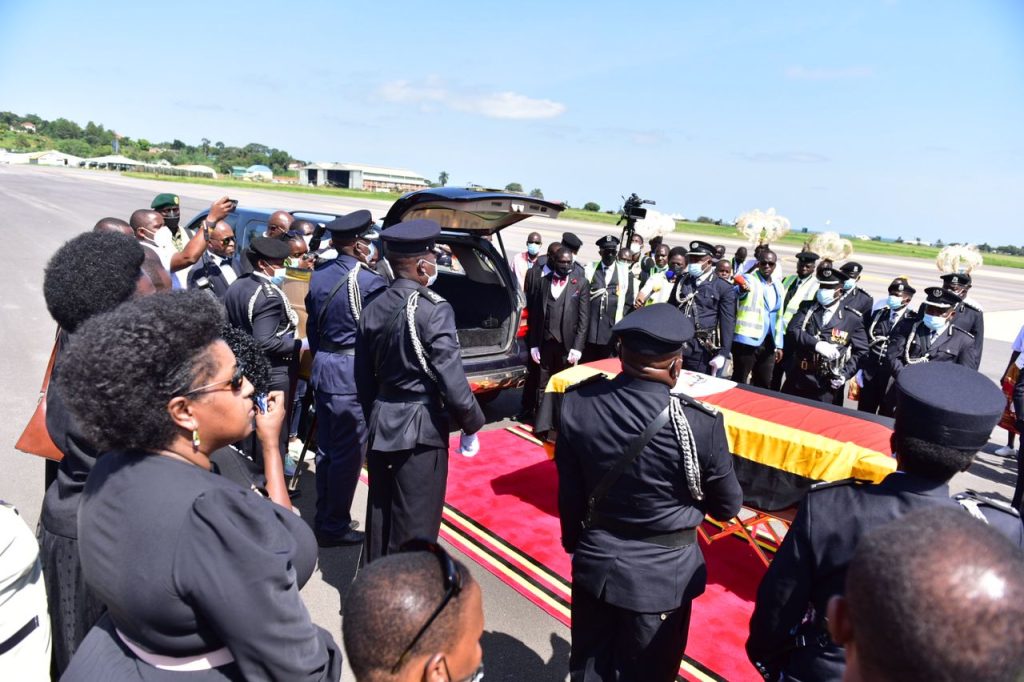 While addressing the media shortly after receiving the body of the Rt Hon Jacob Oulanyah, Vice President H.E Jessica Alupo said: "We have officially received the body of our departed brother. We receive it with utmost sadness and grief."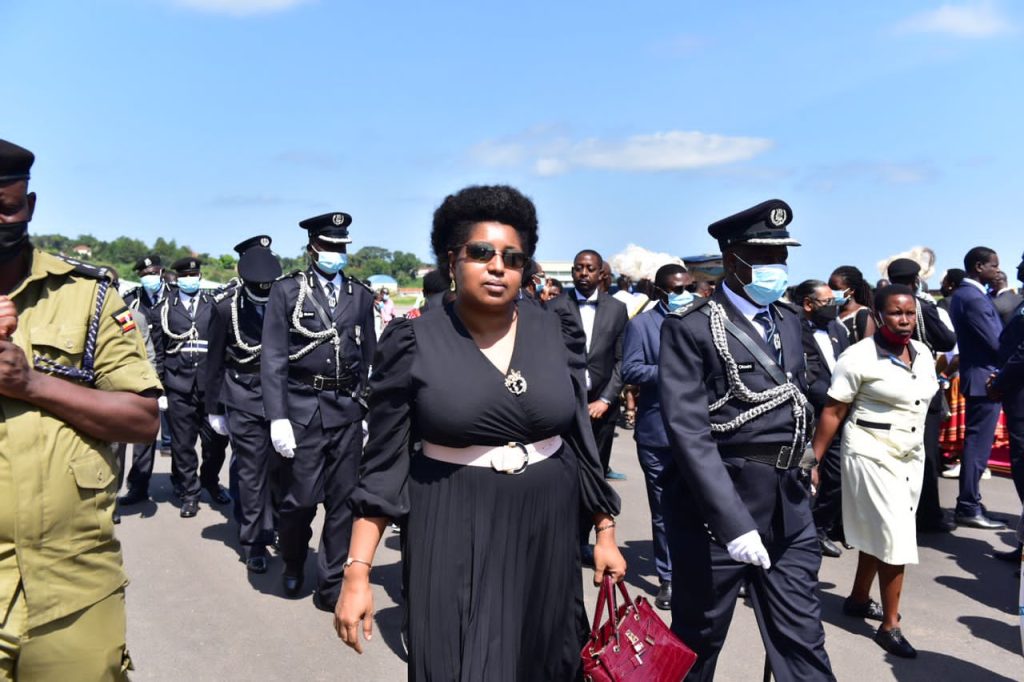 On Sunday 3rd and Monday 4th April at 9.00am, the body will lie at the home of the Speaker in Muyenga where friends and well-wishers will pay their last respects.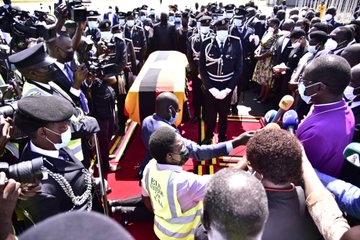 There will be a small service conducted and attended by few people on Sunday.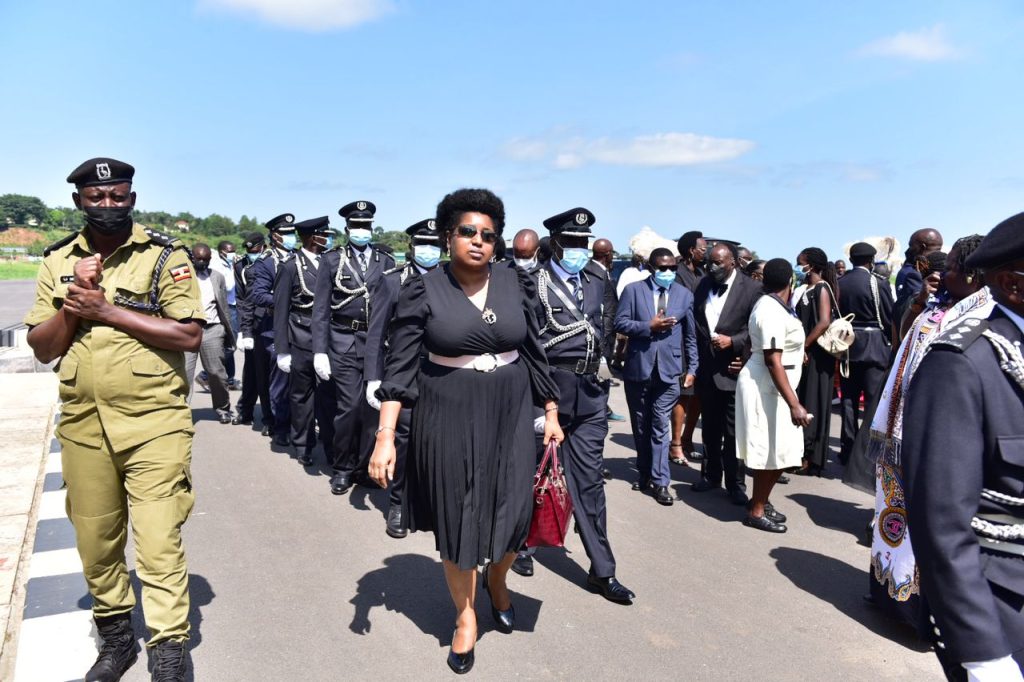 On Tuesday 5th April 2022 at 9.00am, the body will be moved to the Parliament of Uganda where the Rt. Hon. Speaker will lead the Members of Parliament to pay their final respects. The body will spend the night in Parliament.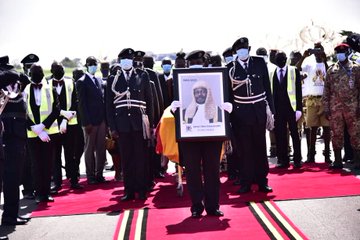 On Wednesday 6th April 2022 at 9.00am, the body will be taken to Kololo Ceremonial Grounds for a State Funeral. President Museveni who is also the NRM National Chairman will lead the nation in paying tribute to the late Speaker of Parliament.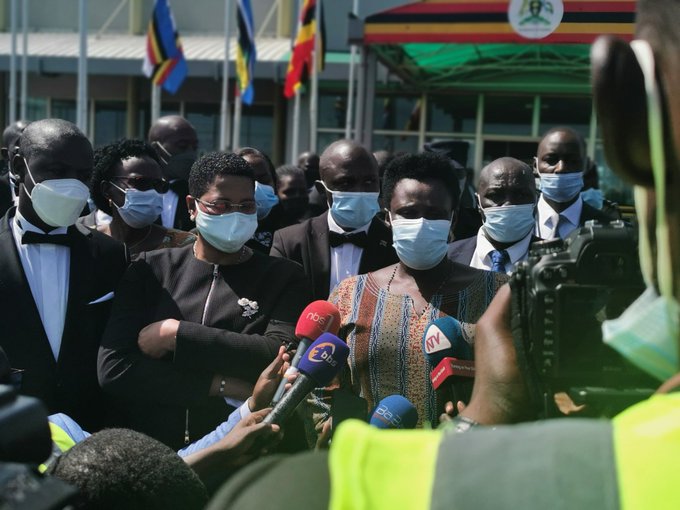 The Archbishop of the Church of Uganda, His Grace Dr. Kazimba Mugalu, will be the main celebrant. A maximum number of 1,500 persons including Members of the Executive, Members of Parliament, Members of the Judiciary, Foreign Dignitaries, Heads of Government Ministries, Departments and Agencies, Family Members and Leaders from Acholi sub-region will access the grounds.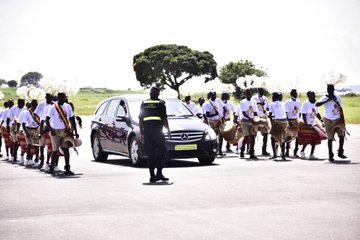 After the Ceremony at 3.00pm, the casket will be airlifted to Omoro, Lalogi village; the Speaker's ancestral home where it will be received by the family and Acholi leaders. There will be a night vigil at the home. On Thursday 7th April 2022, the body will lie at Lalogi for final respects by members of the public.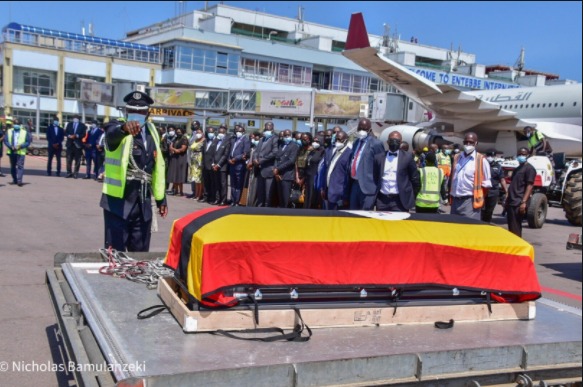 On Friday 8th April 2022, the burial ceremony will start at 9.00am. The day will be observed as a Public Holiday as declared by H.E. the President.