Odrek Rwabwogo, an entrepreneur and ideologue, and wife Pastor Patience, have celebrated their twentieth marriage anniversary at Lake Kakyeera in Kiruhura district.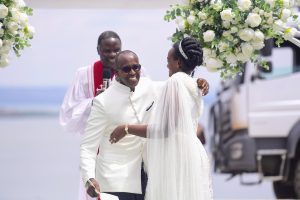 The ceremony was attended by members of the family and friends.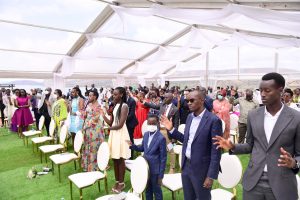 Speaking at the event, President Yoweri Kaguta Museveni commended the couple for developing their home village and asked them to add more value to the area's growth.
"I joined Mr and Mrs Odrek Rwabwogo as they celebrated their 20th marriage anniversary in Kiruhura District. I congratulate and thank them for being patient with each other," the President tweeted on Sunday after the event.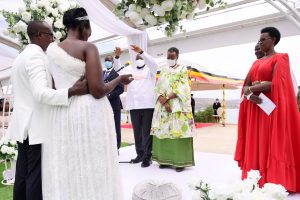 The First Lady, Hon. Janet Museveni, thanked God for "bringing Patience and Odrek to 20 years of marriage."
"I thank you, Odrek, for keeping your word of loving and taking care of Patience all this time," she said.
The First Lady wished the couple more beautiful years in marriage.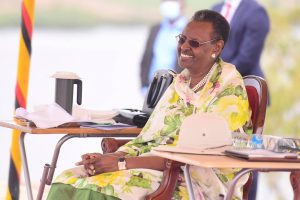 They tied the knot in 2002 and Odrek has since revealed that he met Patience through a friend.
"And this friend of mine says there is someone I want you to meet and I have been wanting you to meet this girl for the last two years. So, she says wait at this place, this Saturday afternoon, I am going to bring this person," he was quoted by Capital FM's Desert Island Discs.
Odrek Rwabwogo is a farmer, entrepreneur, teacher, Director of Tomosi group and Senior Presidential Advisor for Special Duties, while Patience is the lead Pastor at Covenant Nations Church.