Gen (Rtd) Caleb Akandwanaho aka Salim Saleh, the Operation Wealth Creation (OWC) Chief Coordinator and Senior Presidential Advisor for Defence, on Saturday, joined his friend Chairman Norbert Mao's homecoming and thanksgiving fete at Kaunda Grounds in Gulu City.
Gen Saleh lauded Mao for putting Uganda first and championing unity instead of pursuing personal achievements.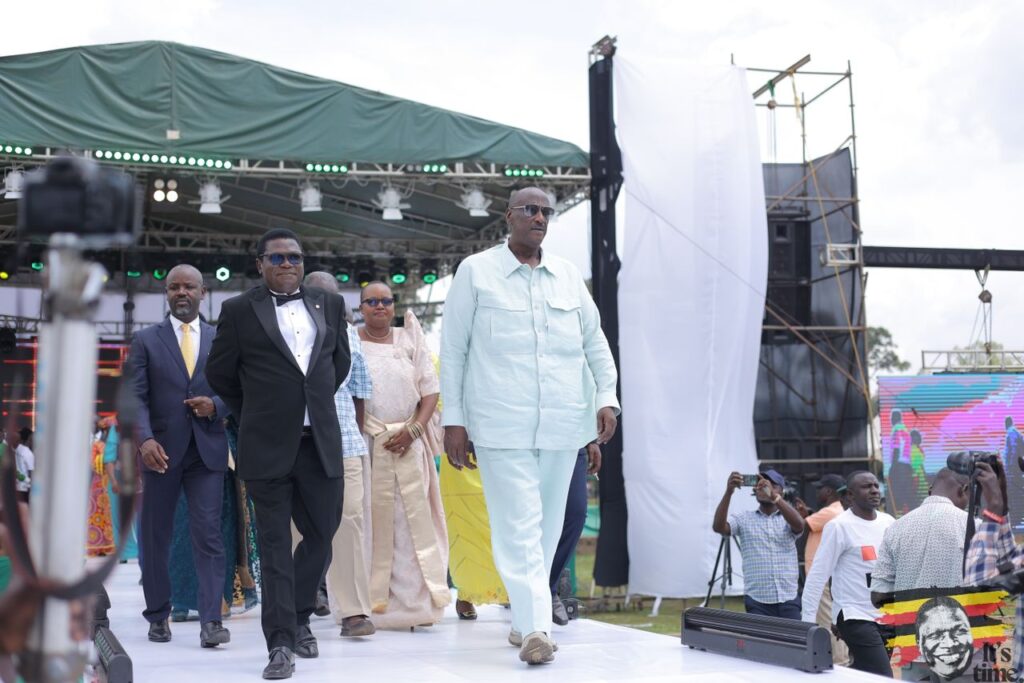 "Some of us who were witnesses of the democratization process and constitutionalization were wondering why DP separated from NRM because they were partners from 1986 – 1996," Gen Saleh stated, adding: "Chairman Mao, we are happy that you're back on that principle." 
The National Coordinator of OWC was flanked by the Deputy Speaker of Parliament, Rt Hon Thomas Tayebwa, and other senior politicians including; NRM National Vice Chairman Al-hajji Moses Kigongo, DP Vice President, Mukasa Mbidde and DP Secretary General, Gerald Siranda.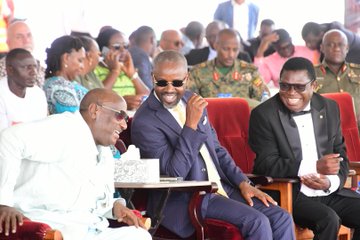 Gen Saleh told the gathering that the partnership between NRM and DP is not about politics but a realignment of strength.
Mao, in turn, promised to traverse the country to continue promoting unity in the coming days.
"I'm going to move, mobilizing not only in Acholi but all over Uganda preaching unity because what we have done is unity for a purpose," he pledged.
The event kicked off with the Democratic Party (DP) President's procession which was joined by his supporters and well-wishers.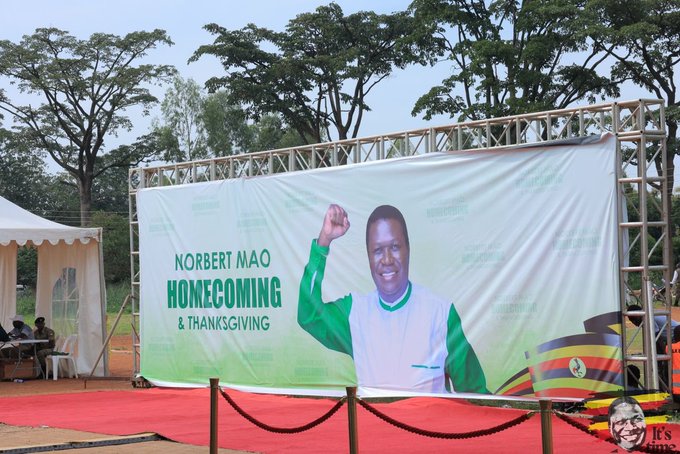 He assumed the office of the Justice and Constitutional Affairs Minister on July 21, 2022.
Mao, who is the Justice and Constitutional Affairs Minister, even took off time to dance to the 'Bailando' song which excited his supporters.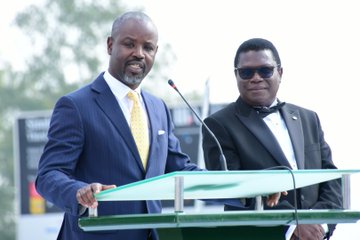 Speaking at the event, Deputy Speaker Tayebwa who represented the Speaker of Parliament, Anitah Among, described Chairman Mao as "a visionary leader of a group that believes in a united Uganda".
"And as Parliament, we pledge to support every endeavour that will bring unity and peace to our country. I used this occasion to call upon all Ugandans to work together in unity to foster the development of our country. I congratulate Mao upon this colourful event," said Tayebwa.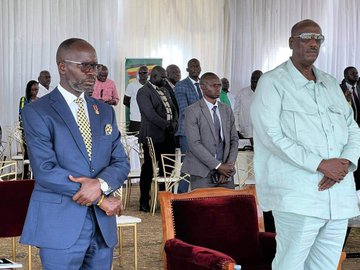 Mao, on his part, stated that the Memorandum of Understanding signed between the National Resistance Movement (NRM) and the Democratic Party is yielding positive results.