Uganda Airlines has Monday made its inaugural fight to Johannesburg, South Africa, kicking off its direct and commercial flights to the Southern Africa nation in a move to expand connections on the continent.
The national carrier was sent off at Entebbe International Airport in a ceremony presided over by Bageya Waiswa, the Permanent Secretary of the Ministry of Works and Transportation.
Upon touching the Oliver Tambo Airport in South Africa, the Uganda Airlines plane received a water salute in form of two firefighting rigs spraying arcs of water onto it in honor and respect for its maiden commercial flight to the airport.
H.E. Barbara Nekesa Oundo, Uganda's High Commissioner to South Africa and officials from the South African Airports International Company were present to witness the arrival of plane at the Olive Tambo International Airport.
The airline will operate four flights a week. The return air tickets will cost USD 341, which is about 1.2 million shillings.
According to the airline, the Johannesburg flight will enhance connectivity to and from the carrier's current network which includes to Kenya, Tanzania, the Democratic Republic of the Congo, South Sudan, Somalia, and Burundi.
Apart from its Africa expansion move, the carrier this year received two long-haul aircraft targeting the European, Middle East and Asian market.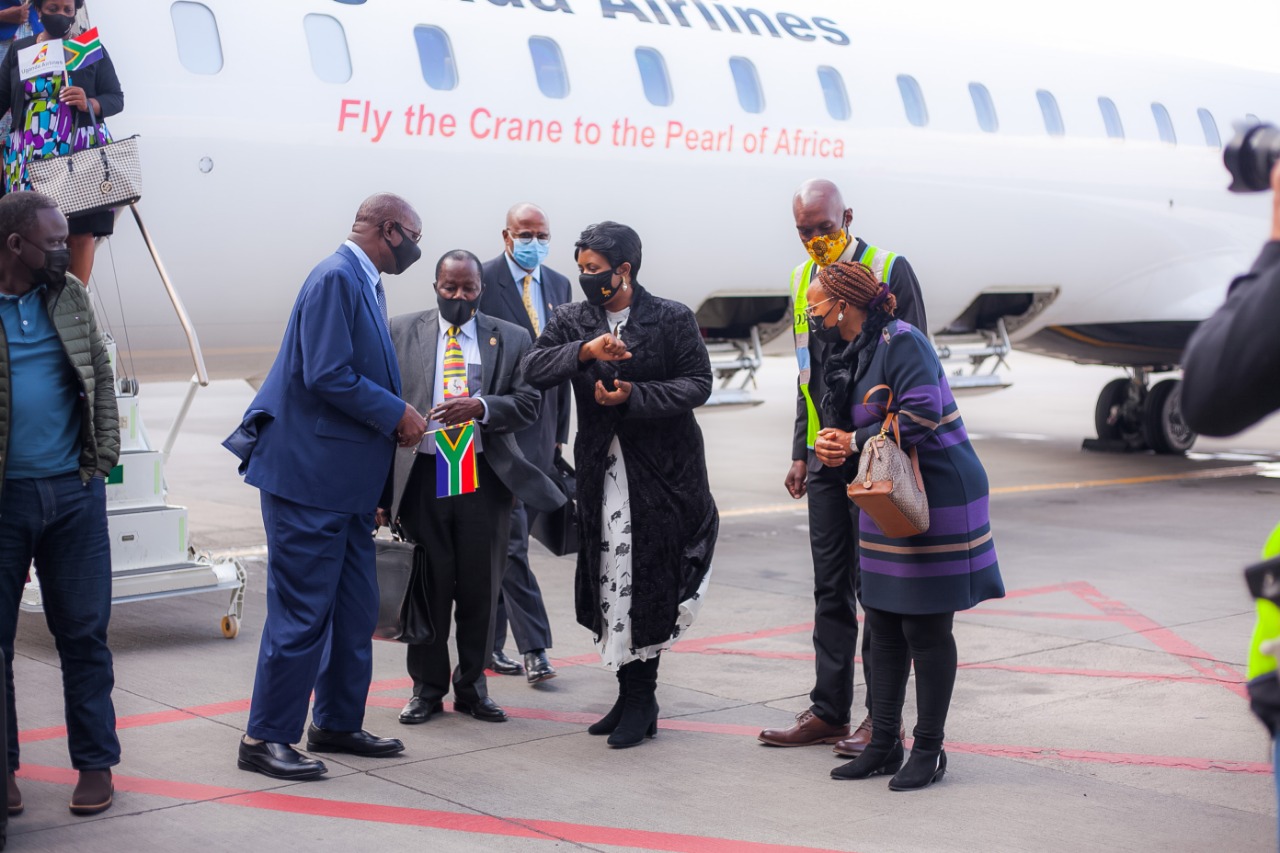 H.E. Barbara Nekesa Oundo Uganda's High Commissioner to South Africa  (Centre) with officials from the South African  Airports International Company at the O.R Tambo International Airport.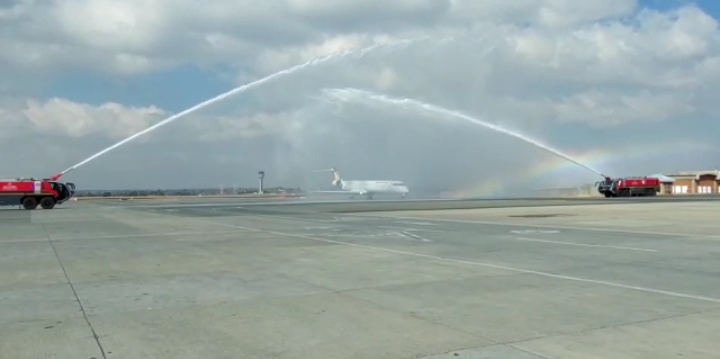 Uganda Airlines plane receiving a water salute at the Oliver Tambo Airport