Economist Dr Raymond Gilpin has said African countries continue to wallow in poverty because of over-reliance on foreign aid while emphasizing the crucial idea of "the plan to phase out aid".  
Gilpin is a Chief Economist for the Regional Bureau for Africa at United Nations Development Programme (UNDP).
He was on Tuesday speaking during a Round Table on "Uganda's Socioeconomic Transformation: Lessons from Africa and Beyond", aimed at discussing successful socio-economic transformation experiences in Africa and other regions.
In his keynote address, Gilpin said for most African countries over the years, aid constitutes a major part of the national budgets.
"This signifies a gap in country savings and tax collections to fund national budgets and investments. Because African countries continue to depend on aid, we find that issues like poverty remain sticky factors in our livelihoods," he stated.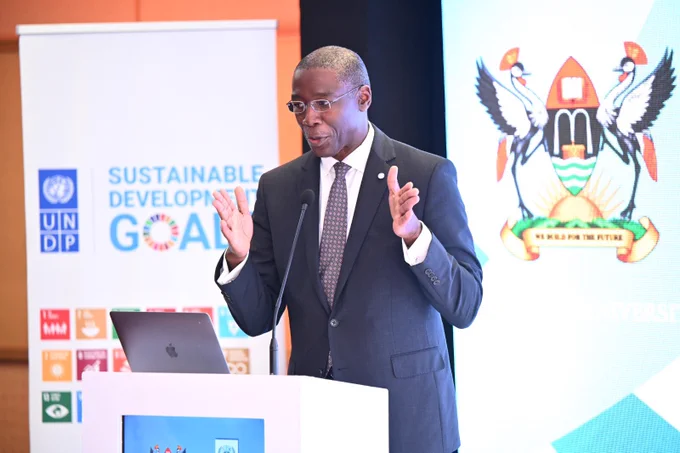 He said, for instance, African nations still export and produce the same goods they exported 50 years ago.
"Development itself is an investment proposition. Nations ought to save and invest in the future for there to be a future we desired in 2040 as Uganda." He said investment in crucial infrastructure like roads, energy, water, and healthcare, businesses will not have the necessary investment infrastructure to grow.
"Skilling is another important aspect of development. When you visit African villages, the farming technology is still the same as it was 100 years ago. Which is completely inexcusable. To achieve a certain economy, we need to ensure growth in skills."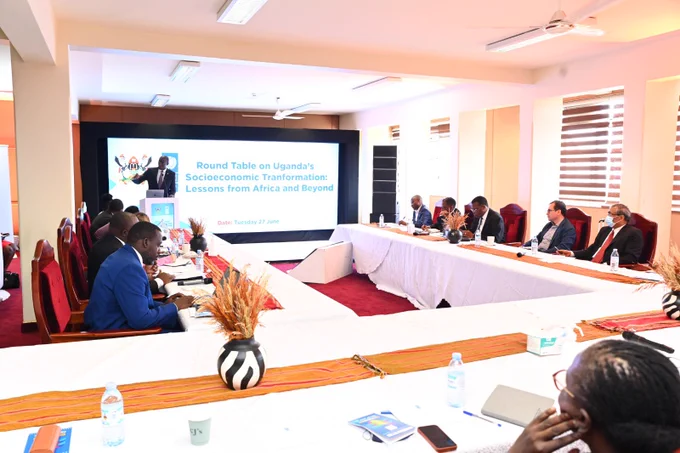 He said an export push capacity of a nation and agglomeration are two other ways to push a nation into a state of socio-economic transformation that is impactful not just nationally but regionally and globally too.
 "African nations are still importing items like green beans of coffee that do not actually add value. A study recently showed that Ghana contributes to 60% of global cocoa but only 5% value of this remains in Ghana. We ought to impart value in our exports."
On her part, Elsie Attafuah, UNDP Resident Representative for Uganda, said the true value of the round table lay in the ability to identify practical steps, policy recommendations, and innovative approaches that can be integrated into Uganda's socioeconomic development plans.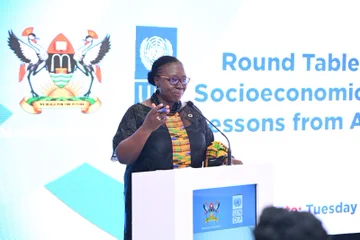 "As we engage in discussions, it is important that we go beyond simply sharing experiences. We must explore how these lessons can be applied in the Ugandan context and translated into actionable strategies," she said.
She added: "The debate does not end with the conclusion of this round table discussion. As a matter of fact, it is merely the beginning of a continuous and dynamic process. We must collectively commit to translating the ideas generated today into concrete actions."
She further cited the need to find ways to incorporate lessons learned from other countries into the formulation and implementation of NDPs including the Parish Development Model.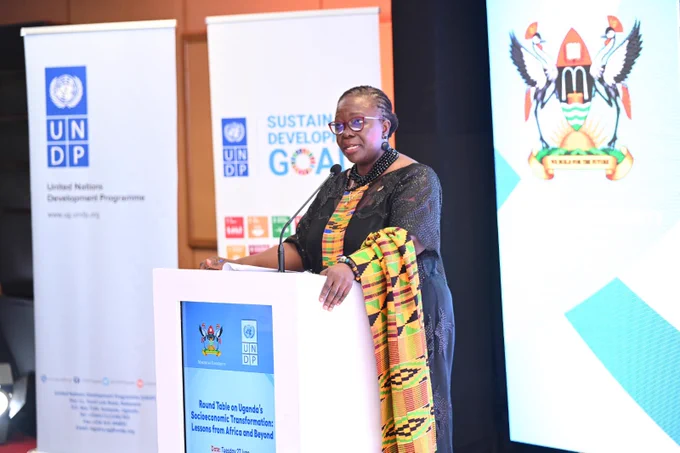 "UNDP stands ready to continue supporting Uganda's socioeconomic transformation agenda."
She said UNDP would continue to leverage its expertise, resources, and global network to contribute to the formulation and implementation of evidence-based policies and projects.
"I encourage all participants to actively engage, share their experiences, challenge conventional thinking, and explore new ideas. Let us seize this opportunity to collectively shape the future of Uganda's socioeconomic landscape."
Makerere University Vice Chancellor, Prof Barnabas Nawangwe, said collective wisdom and diverse perspectives will undoubtedly generate innovative ideas and actionable strategies.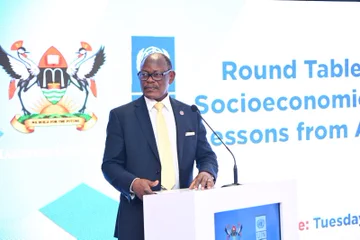 "Today, as we engage in thoughtful discussions and deliberations, let us embrace the spirit of collaboration, openness, and knowledge sharing," he stated.
He added: "Together, we can foster an environment that encourages research, nurtures innovation, and cultivates the next generation of leaders who will drive Uganda's socio-economic transformation."