The Uganda Bureau of Statistics (UBOS) executive director, Dr Chris Mukiza, has embarked on supervision of the ongoing pre-Census activities in various districts in preparation for the 2023 Population and Housing Census.
He kicked off the exercise on Friday by visiting Kiryandongo, Oyam, Gulu and Amuru districts.
Kiryandongo Chief Administrative Officer (CAO), Martin Jacan Gwokto, told the head of the Bureau that the district deployed 27 listers to collect data at the household level.
"We recruited technologically competent and computer literate people for this exercise who got the positions on merit and are executing the job well," said Gwokto.
He said the district has 13 local governments and 4 town councils, 9 sub-counties, 42 parishes and 323 villages.
These 27 listers were spread out based on their geographical location with the support of local leaders.
The activity covered the entire district from parish to village level. He said the people are embracing the exercise.
Big villages
The biggest challenge so far affecting some of the districts is the big size of villages which has caused delays in the mapping exercise.
According to Gwokto, the exercise that was supposed to take three weeks took longer because of the sizes of the villages especially in Bweyale Town Council.
"You find about 200 households in one village. One village in Bweyale is like 7 ordinary villages in other areas. One cell in Bweyale has more than 700 households," he said. "This has put a lot of pressure on us because these villages have become unmanageable."
Bweyale Town Council Statistician, Denis Warom, who coordinates the mapping exercise, said Bweyale Central is subdivided into 16 sub-cells with a village of its own each.
"One sub-cell has 500-700 households which are too big yet 7 cells were given 4 listers. In Kigumba Town Council, the households are scattered far away from each other," said Warom.
The same problem recurred in Oyam and Amuru districts. Oyam Chief Administrative Officer (CAO), Irene Chelangat, said the district with 11 sub counties, and 5 town councils with about 20 villages each, was given 54 listers.
She said they implemented the mapping exercise but were delayed but the emergence of new villages from the already existing ones.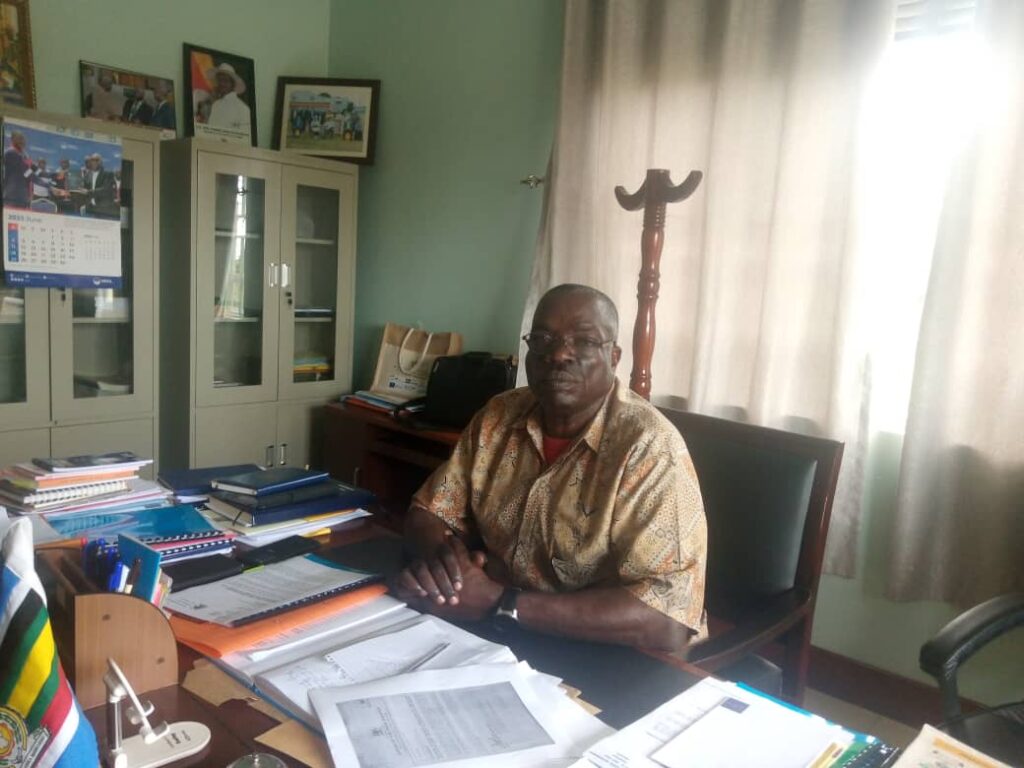 According to her, they had planned for 1,074 villages only to find out they had 1,093 villages. "Some villages are too big with 500 households," she told the head of the bureau.
This was confirmed by John Mark Agong, Oyam District Deputy Planner, who said it may take three days to map one village.
"We have done a substantial amount of work but a report from July says some villages have not been covered. Listers were using the old villages when new ones have been carved out of them," he noted.
He said the district will work with UBOS supervisors to go back to those villages to coordinate, harmonise and list them.
Patrick Rubangakene, a Planner at Amuru District who helps with statistical work, said they started mapping in June 2023.
The district deployed 26 listers and was supposed to finish the exercise in 20 days. They elapsed and 5 extra days were added but still wasn't enough.
Amuru district has 58 parishes, 13 lower governments, 9 sub-counties, 4 town councils and 203 villages.  
"Amuru is big and wide. It makes an L-shape stretching to the Elegu border with South Sudan and up to the Albert Nile. We have very wide villages. What we consider a village here is almost a parish in other districts," he said.
Facilitation isn't enough
According to Bweyale Statistician, Warom, they also faced the challenge of facilitating elders who serve as guides for the listers.
He asked UBOS to help facilitate the guides for the smooth running of the exercise to avoid delays.
Each guide is paid Shs20,000 daily while a lister is paid Shs12,000 per day. Both will receive another lump sum payment at the end of the exercise.
According to Rubangakene, members complained that the facilitation was not enough for both guides and listers.
System Failures
The listers cited a challenge of system failures, especially when sending data to the central server at UBOS due to high traffic and poor network.
According to Oyam district deputy planner, Agong, some listers didn't update the system and dumped the data on the old system causing variations in the received data on the server and what listers claim to have finished.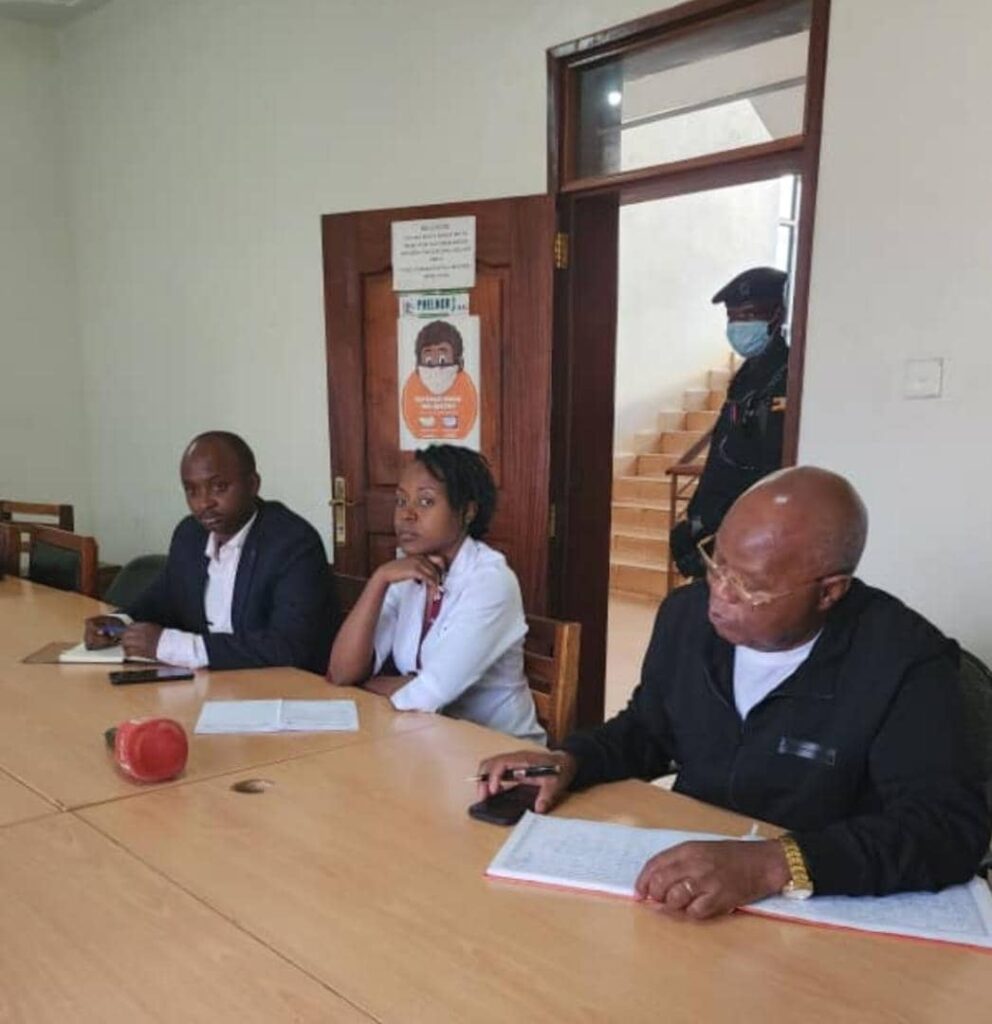 "The apps kept updating but the listers weren't updating the system. So, they captured data in the old system which now needs to be transferred to the new system," he pointed out.
Rubangakene said they also had system glitches where listers kept finding difficulties logging into the system.
Another problem was presented by power banks which Rubangakene said were not effective. "They could not charge the tablets for more than an hour."
Districts want copies of the data
According to Agong said the information captured from the field is transferred directly to the central server at UBOS with no copy left for Oyam district.
"I need to analyse the data and make sense out of it. We need to supervise and crosscheck the information on listed villages."
According to Gulu Deputy CAO Lagu, they also need a copy of the information transmitted to UBOS.
"We also need that data to crosscheck and if there are any gaps, we address them," he told Dr Mukiza.
Oroko dispute
Two districts of Gulu and Amuru faced a similar problem resulting from a land dispute.
The disputed land is located in Oroko parish, Palaro sub-county for Gulu district and Oroko village, Okidi parish, Atiak sub-county for Amuru district.  
"Both teams carrying out the mapping exercise in the same contested area," Deputy CAO Lagu informed the UBOS ED.
Speaking on the same matter, Rubangakene, a planner at Amuru district, said they had no chance of mapping the village.
"For Oroko, we have not worked there. No one worked there. The person (lister) went there and was threatened by the Area Councillor and Gulu LC3 chairman. He was threatened with arrest. So, I withdrew him," Rubangakene explained.
Gulu Deputy District Vice Chairperson, Vicky Atim, said some land was registered in Amuru when it was supposed to be in Gulu district.
"The Minister of Local Government came here and we discussed the matter. We hope it will be resolved soon," she said.
Daily Monitor reported in November last year that when residents went to the Gulu District land office to register and document their land, they were referred to the Amuru District land office since the GPS coordinates of the area read Kilak sub-county in Amuru District.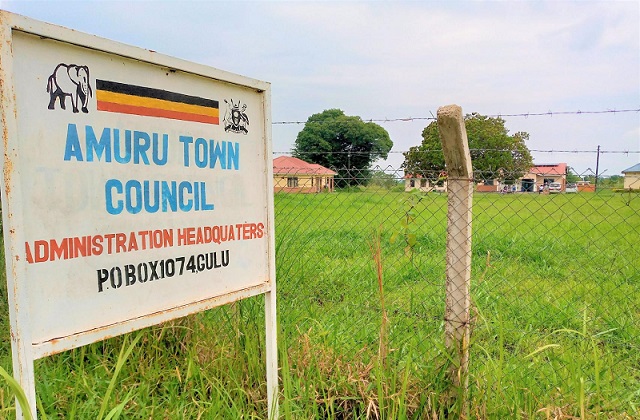 But Rubangakene insists the land belongs to Amuru district. "As far as we are concerned, that is Amuru land. Oroko is a village under Okidi."
He said although the contested area is not big, it is still part of a village in Atiak sub-county.
"The Minister of Local Government came and held a meeting with leaders from both districts but I haven't got any feedback about it."
He said similar resistance from the community members was met in Kilak South where people thought the listers wanted to take their land.
The challenge of the language barrier was only raised in Kiryandongo district which CAO Gwokto described as "a cosmopolitan district" with over 76 tribes mostly concentrated in Bweyale including South Sudan refugees.
He said Kiswahili is the predominant language and they have interpreters hence the exercise is flowing smoothly.
A challenge of bad weather conditions was raised in Amuru district where listers had no umbrellas, no identification or overalls yet it was a rainy season. This was worsened by the poor road network.
Dr Mukiza Speaks
In his response, Dr Mukiza assured the district officials that UBOs would address the question of facilitation for the guides.
"We will facilitate the guides. Guides know the locations. They are important. Tell them to resume work. Everybody will be facilitated for the work done," he stated.
He urged the supervisors to crosscheck and ensure that all the households are covered in each village. "Mapping should be comprehensive. Ensure that each household is counted."
On the suspicion by local councillors, Dr Mukiza said that UBOs will work with the LCs in appointing enumerators for each village when it comes to the main census hence, they will work as guides.
He said the Bureau will also address the issue of system failure to ensure that reports are sent on time.
On the issue of data sharing with districts, he promised to discuss with his digital team to process the data very fast, make some edits and send it back to the district for evaluation and planning. He promised to work with them to generate quick and reliable statistics.
He said the Bureau has established a statistical unit under planning with 16 statisticians and equipped it with ICT equipment to integrate statistics from all departments in all districts across the country.
During the actual census, there will be a computer in the district so that data from enumerators is viewed in real-time.
On Oroko land dispute, Dr Mukiza assured officials that the households will come with similar geocoordinates and will be easily detected by the system hence there will be no duplication of data. "They will appear as the same enumeration units," he stated.