Silvester Kisitu has been enthroned as the new Bishop of Orthodox Diocese of Jinja and Eastern Uganda.
Bishop Kisitu, born in 1982 was enthroned at a colorful ceremony presided over by the newly enthroned Metropolitan of Kampala and all Uganda, His Eminence Jeronymos Muzeeyi, and attended by Vice President-Jessica Alupo, who represented President Museveni.
In the remarks, Alupo congratulated the newly enthroned Bishop, saying that a new diocese meant strong beginnings.
The Vice President drew recollections from Bishop Emmanuel Obbo of Tororo Diocese who said his discipleship drew twelve (12) different tribes, who live harmoniously.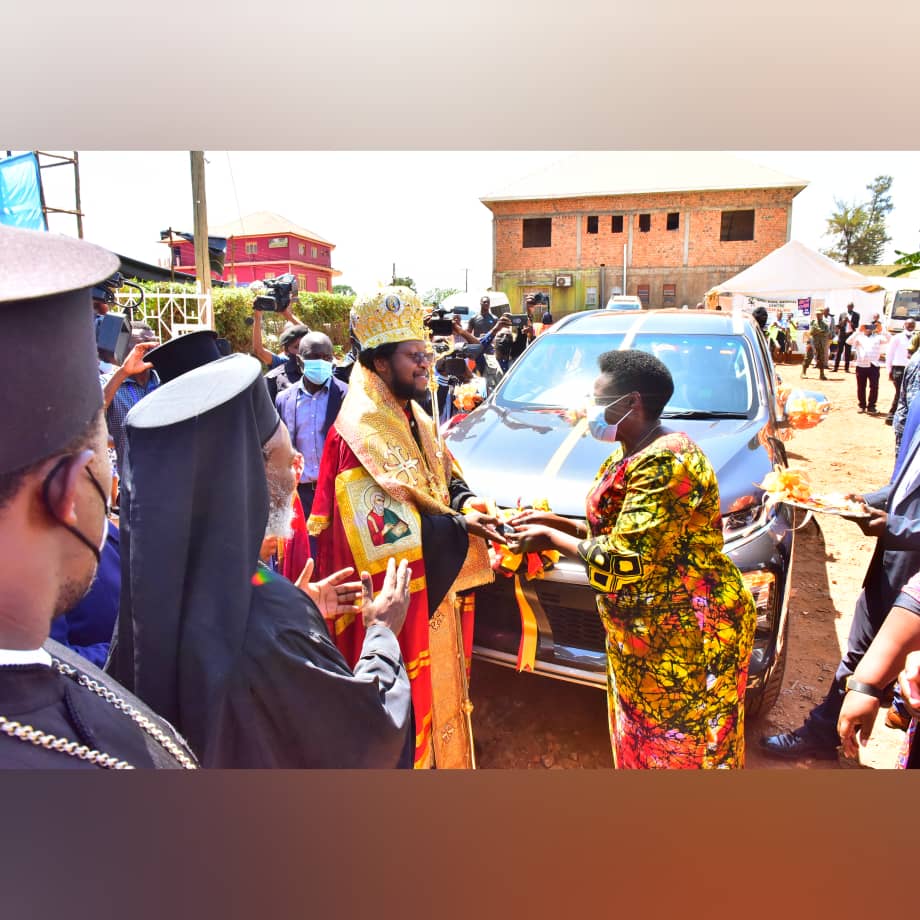 "Similarly, Jinja, Tororo, Mbale Kapchorwa and Soroti which makes up the Orthodox diocese will support you to maintain this relationship", Alupo added.
The Vice President also mentioned and highlighted the role of the church, hailing the great work they are doing in evangelising the word of God and transforming the communities through different activities and projects.
She reminded the church that the state would always work symbiotically with them to implement different programs where the church shepherds the beneficiaries of the projects.
At the same event, the Vice President handed over a new car, which she said, was a gift from the President.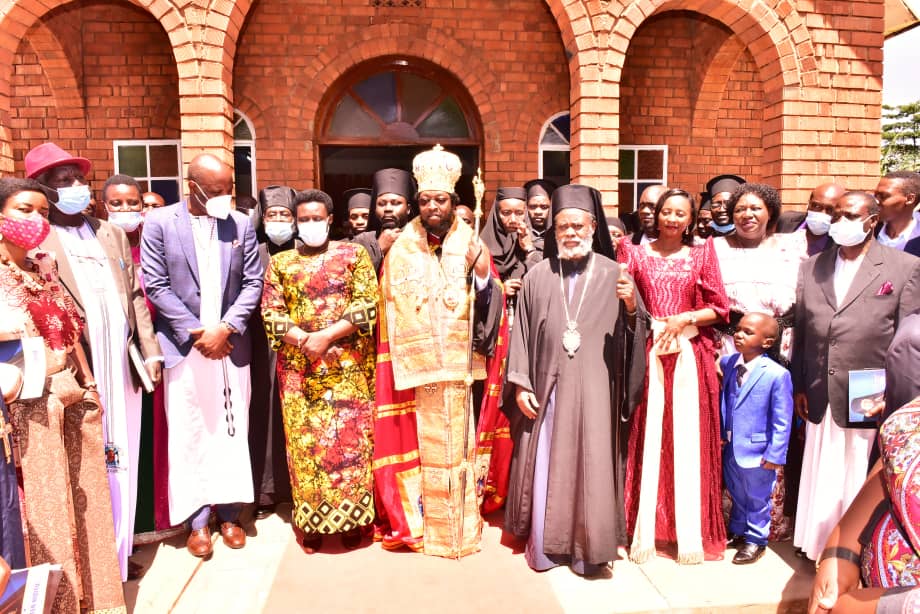 In his sermon, His Eminence Muzeeyi urged the new Bishop to increase awareness against poverty while transforming Uganda.
"The wish and expectations are to turn the Pearl of Africa, well known for its physical beauty, to be marked by God fearing people. We have a mission to spread Orthodoxy in Uganda and in the process to transform Uganda", the Bishop urged.
The new Bishop thanked God for what he called "a blessing of a new diocese" and called for a renewal of efforts to re-ignite the development journey of Jinja.
Present were several religious leaders, the Katikkiro of Busoga, Dr.Joseph Muvawala and the head of orthodox laity, Hon Sekikubo who expressed his gratitude towards the Government for the support towards the church.