Wednesday, October 12, 2022: The National Environment Management Authority (NEMA) has suspended ongoing construction works by Majestic Commodities Limited in a section of Nakivubo wetland in Bugolobi.
The stop notice follows concerns raised by whistle blowers about the legality of the ongoing activities including backfilling of the wetland and damage to access roads occasioned by numerous trucks ferrying murram to the site mainly at night.
On Tuesday, October 11, 2022, NEMA dispatched a team of environment inspectors to the site along Mpanga Close, in Bugolobi and established that the developer intended to construct residential apartments.
Documents obtained on site claimed the area was declared as a vanquished wetland by Cabinet.
In line with Section 129 of the National Environment Act No.5 of 2019, NEMA has directed the developer to immediately halt all activities at the project site until further notice; and commenced investigations into the circumstances under which the wetland was declared vanquished and the applicable conditions to the vanquishing.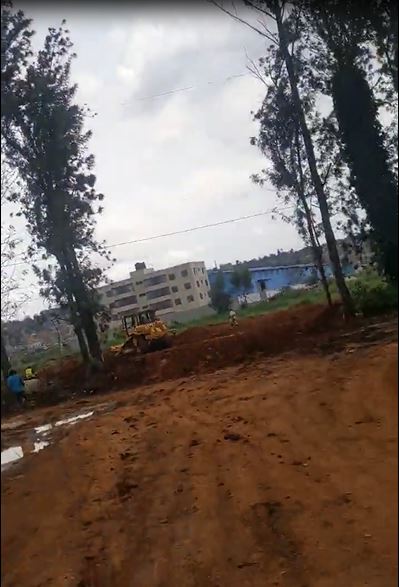 "Going forward, no work will be permitted at the site, until investigations are completed and an official position regarding the vanquishing of the wetland has been made and communicated in writing," NEMA said in a statement.
"We thank the public for being watchful and commend vigilant members of society who show concern about environmental breaches within communities. Together we shall halt degradation and jointly restore our environment."
On September 2, 2021 NEMA indefinitely suspended the receipt, consideration and issuance of approvals for all developments within wetlands.
The suspension was instituted to reduce pressure on wetlands and ecosystems.