The Minister of State for Agriculture, Fred Bwino Kyakulaga the National Agricultural Research Organization (NARO) for championing the improvement of Uganda's food varieties which leads to food security and increased agricultural exports.
The Minister made the remarks during the first ever Utafiti Food Festival organized by NARO at the National Crops Resources Research Institute (NaCRRI), Namulonge the epicenter of Uganda's food system.
Kyakulaga appreciated NARO and her partners for organizing the Utafiti Food festival which is aimed at improving the appreciation and public awareness of the country's improved varieties and technologies.
Kyakulaga said that these improved food varieties are contributing to the country's food and nutrition security, improved livelihoods and agricultural exports.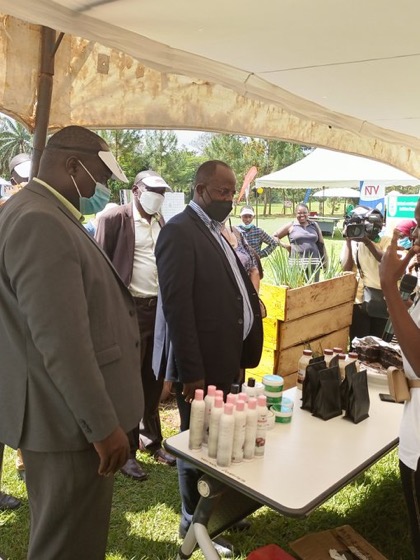 "We know that increased public knowledge and perception drives adoption and utilization of better agricultural technologies and consequently contributes economic transformation," Kyakulaga said while visiting a number of stalls during the festival.
The Minister noted that the Government of Uganda through NDPIII is committed to ensuring that agricultural sector is fully harnessed to support the agro-industrialization to spur food security, incomes and create more jobs for Ugandans.
However, Kyakulaga challenged to increase on the uptake of the agricultural technologies that they have developed over time and ensuring that their researched products are out on the market for use by Ugandan.
"At the Ministry of Agriculture, Animal Industry and Fisheries, we are developing a new extension strategy that will strengthen linkages between research, extension and farmers," Kyakulaga said.
He added that, "We believe, great strides have been made by NARO in developing agricultural technologies to address the challenges in the sector but uptake, diffusion and better utilization of these technologies is still low."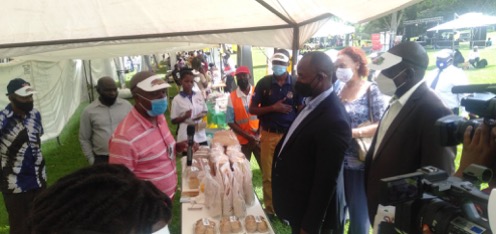 During the event, Dr.  Sadie Kassim the NaCRRI Deputy Director General, Agricultural Technology Promotion said that using improved crop varieties and good management practices helps farmers obtain good yields.
"However, many farmers in Uganda are yet to explore the full potential due to limited adoption, use of inputs and poor crop management of these varieties," Kassim said.
He noted that as such, NaCRRI is rethinking and diversifying promotional strategies for increased production and utilization through annual food festival.
Dr. Godfrey Asea, the Director NaCRRI said that with the rising concerns to feed a growing National and global population, new and efficient technologies and tools are increasingly used to shorten breeding cycles and improve production using less resources.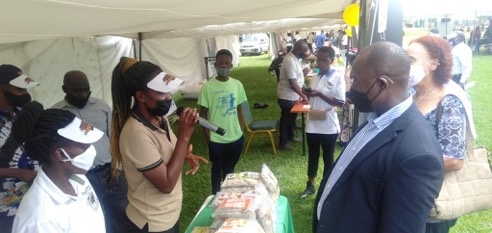 "We strive to continuously use science to boost production and productivity and make agriculture more resources use efficient and resilient," Asea said
Asea revealed that as such, NARO has  approved and released for novel varieties of rice and twelve vegetables developed by NaCRRI.
The new varieties developed and released are highly productive, nutritious and climate resilient to major staples to guarantee food and nutrition security for all Ugandans.