Civil Society Organisations have called for naming and shaming of perpetrators of sexual violence against girls in Uganda.
The call was made during the launch of the Girl Champion Awards (GCA) organized by Kaleke Kasome Foundation (KAKAF) a not-for-profit organisation that creates awareness and finds effective solutions to end defilement in Uganda.
The GCA awards are organized under theme; "Reducing Vulnerabilities and Increasing Opportunities for the Girl Child."
The primary purpose of the awards is to identify and acknowledge the outstanding achievements of adolescent girls, young women, individuals and youth led organizations/ institutions that demonstrate courage, passion, enthusiasm and generosity in their endeavors to support and empower the girl child.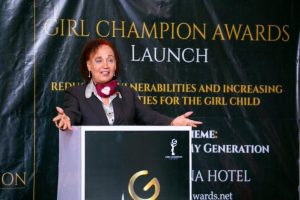 According to Sharon Tumushabe the Executive Director Kaleke Kasome Foundation, the awards will be going to those individuals and institutions that fight, advocate, promote, support, lobby and defend the girl child in different sectors including health, SRHR, art, education, trade, tourism, environmental conservation, leadership, culture and heritage, sports, information technology and agriculture.
Tumushabe said that these award winners will be selected from all the regions of the country including West Nile, Northern Uganda, Eastern Uganda, Central Uganda and South Western Uganda.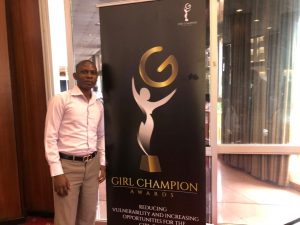 Tumushabe used the occasion to task duty barriers to push for justice for he victims of sexual violence calling for naming and shaming of perpetrators.
"Due to corruption at all levels, the pregnant girl is denied to seek justice and sometimes the parents are the perpetrators of these crimes in society; the main challenge that we have as a society is that we have failed to put to account these different men that committing these crimes," Tumushabe said.
Tumushabe noted that, "It may not just be rape, girls are getting pregnant and it means by the time someone gets pregnant she has slept with someone but we never get to know who these men are.
It would be nice to have a statistic that say "There are 1000 girls pregnant in Kampala and the perpetrators are 500 men". Then we name and shame these men so that the entire society gets to know that this particular person has actually committed a crime than us to keep on hiding the perpetrators."
The Guest of Honor, Maggie Kigozi rallied men to join the fight and be champions against increased vulnerabilities against girls in society.
"It is time for men to go against the bad men in society and don't leave it to only women, this is one of the ways to preventing more sinners from coming on board," Kigozi suggested.
The Executive Director, Reach Hand Uganda, Humphrey Nabimanya noted that it is time to go back to the basic structures and empower families so as to set up good trends for children.
"It is time to empower families to make informed choices in life; it is time we join forces to empower communities so that they can mobilize girls to go back to school, these young girls have tested the power of money and taking them back to school will call for a lot of effort," Nabimanya said.
On the sidelines of the event, the Executive Director, Girl Child Initiative Uganda (GCIU) Nixon Segawa appealed to government to speed up the process of coming up with a policy that will guarantee education for pregnant girls and teenage mothers.
"It is time as a country to consider setting up facilities, centres and schools that would accommodate pregnant girls. We should not allow the dreams of these girls to be shuttered by the pregnancy of just nine months," Segawa said.
He noted that once an enabling policy is in place, girls will be able to continue pursuing their dreams through education which is the back-borne of development and growth of any nation.