Uganda's Prime Minister, Rt Hon Robinah Nabbanja, has met Pope Francis in Vatican, Italy.
"Today, I had the privilege of meeting with His Holiness Pope Francis in the Vatican, Italy," Nabbanja said on Monday.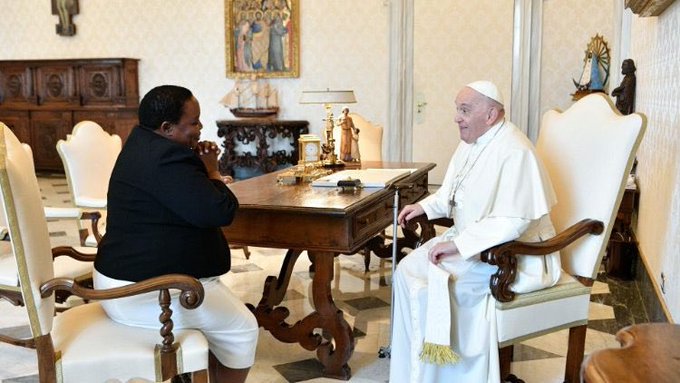 She added: "Your Holiness, thank you for the opportunity to meet you."
According to the pictures shared on her social media, Nabbanja is seen receiving blessings from the Pope.
"I appreciate your time and the Blessings," she stated.
The apostolic blessing or papal blessing is a blessing imparted by the pope, either directly or by delegation through others.
Papal blessings come in the form of printed certificates or parchment with the name(s) of the recipient(s) and the occasion inscribed on them.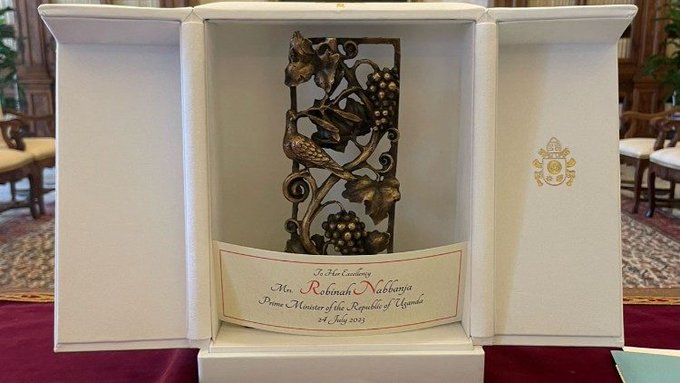 The Premier arrived in Rome in Italy on Sunday before her keynote address to the European Corporate Council on Africa and the Middle East Annual Summit.
She was received by Uganda's Ambassador and Permanent Representative to Italy H.E. Elizabeth Paula Napeyok, and H.E. Alinemary Kemerwa Kenyangi, the Deputy Head of Mission and Siraji Wakaabu, the Agriculture Attache or the Alternate Permanent Representative to the UN Food and Agriculture Organisation, World Food Programme and the International Fund for Agricultural Development.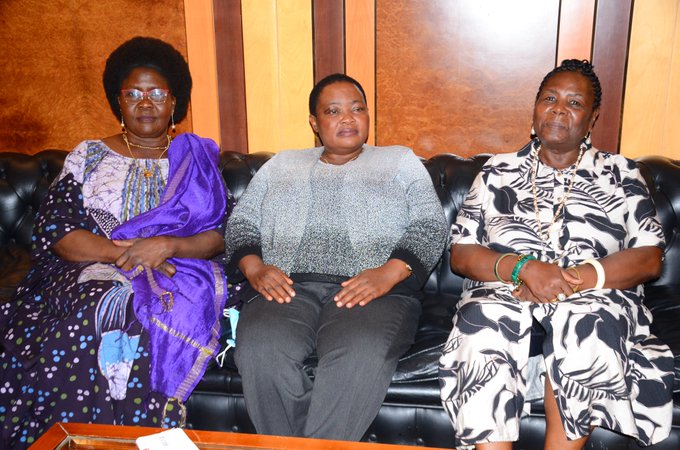 She also interacted with Kenyan Deputy President H.E Rigathi Gachagua and members of his delegation who are in Italy for the same summit.
On Monday, Nabbanja gave a keynote address at the European Corporate Council on Africa and the Middle East Annual Summit at The St. Regis Hotel in Rome, Italy.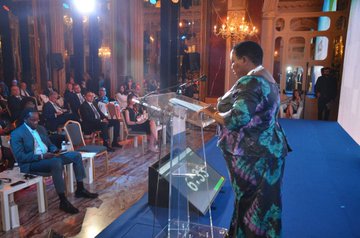 The summit was held under the theme: "Feeding a Planet of Prosperity".
"In my address, I gave a brief historical account of Uganda and Africa in general as well our country's potential to feed many parts of the world," she pointed out.
She added: "I also used this opportunity to market our country as a top tourism destination, showcasing our fauna and flora."