The British High Commissioner, H.E. Kate Airey OBE, on Tuesday, May 31, 2022, hosted a reception to mark Her Majesty Queen Elizabeth II's 96th Birthday and Platinum Jubilee.
Her Majesty the Queen becomes the longest ruling Monarch in British history, a much loved and respected figure across the globe.
The British High Commission celebrated her Official Birthday and Platinum Jubilee marking 70 years on the throne at the High Commissioner's Residence in Kampala, Uganda.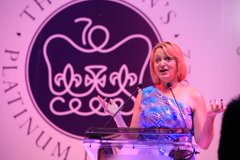 Due to the COVID-19 pandemic, it has been three years since the British High Commission Kampala last held a party to mark Her Majesty Queen Elizabeth II's birthday.
This year it was a double celebration as Her Majesty is also celebrating her Platinum Jubilee, marking 70 years on the throne making her the longest-running monarch in British history.
"Hosting this very special event after three long years is a tremendous honour and a pleasure. Tonight, we celebrate Her Majesty the Queen's 96th birthday, her unprecedented achievement reaching 70 years on the throne and the deep, broad and growing UK-Uganda partnership," Kate Airey told her guests.
"The Queen's Birthday is the biggest event in the British High Commissioner's calendar and we are proud to celebrate this double milestone of Her Birthday and Platinum Jubilee."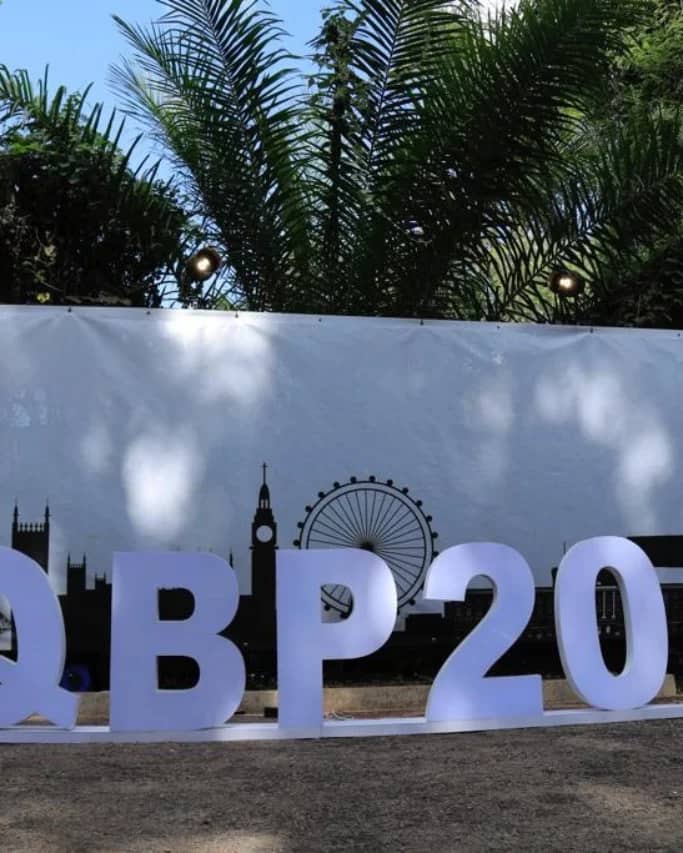 She said British business measures its impact on Ugandans in social, environmental and economic spheres and that they are striving for a modern partnership where there is exclusive financial growth for all Ugandans.
"We are also celebrating our relationship with Uganda after 60 years of independence. Our relationship has obviously changed substantially over the last sixty years and I can say that we have a modern partnership and one that, in our eyes, is worth celebrating."
She added: "There is no crisis in demand for democracy. However, a crisis is when the leaders do not provide for the citizens of the country to participate in democracy. Evolution is better than revolution. Let us embrace change."
Speaking at the same event Uganda's Prime Minister, Rt. Hon. Nabbanja Robinah, who represented President Museveni, said UK and Uganda enjoy strong ties in social, economic and security spheres.
"The UK remains Uganda's major development partner. Thank you for the support you give Uganda and continue to give," said Nabbanja who was the Guest of Honour.
"Her Majesty is admired everywhere around the world and in Uganda. We want to transform our country and communities and I recommend that the partnership and collaboration between the two countries remain."
She cited humanitarian assistance including maternal health, accountability, climate change, good governance and security.
"We also welcome investors from the UK who have put their money here in different sectors to create jobs and prosperity. Thank you for the support you give Uganda, especially during the time when we were fighting Covid-19."
Nabbanja was later joined by Kate in a toast to her Majesty the Queen and the UK-Uganda partnership.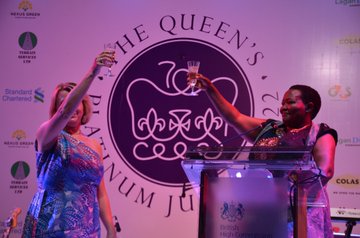 At the glamorous event, the guests were treated to a fantastic celebration of all the UK has to offer including; British food and drink, interactive displays of iconic UK landmarks and innovative designs from UK companies operating in Uganda.
Guests also enjoyed music from Myko Ouma and Friends and had a chance to watch archive footage from Her Majesty the Queen's Coronation.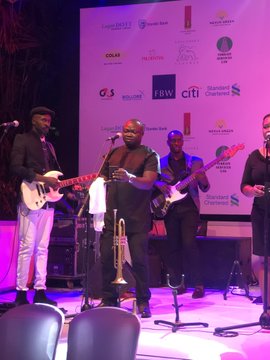 Speeches and highlights from the birthday party were broadcast around the world on social media.
Some of the guests included; the Speaker of the Parliament of Uganda, Rt Hon Anita Annet Among, former Prime Minister Rt Hon John Patrick Amama Mbabazi, Foreign Affairs minister Hon Gen Jeje Odongo, and other representatives from the Government of Uganda, as well as members of the diplomatic corps, colleagues, friends, and leaders in business and industry.
Great Hits at the #QBP2022

— UK in Uganda 🇬🇧 🇺🇬 (@UKinUganda) May 31, 2022
"A truly great night of fun, laughter, partnership and glamour. Fantastic to celebrate HM The Queen's birthday for the first time in three years," the UK embassy in Uganda tweeted.
The event was sponsored by a host of organisations and industry including: Lagan Dott, Stanbic Bank, Uganda Breweries Ltd, Nexus Green, Prudential, Colas, Terrain Services Ltd, FBW Uganda, G4S, Bolloré, Volcanoes Safaris, Citi Bank and Standard Charted Bank.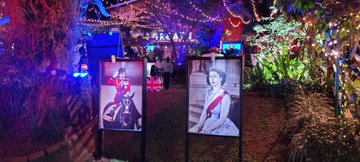 On the 6th of February, Her Majesty became the first British Monarch to celebrate a Platinum Jubilee, marking seventy years of service to the people of the United Kingdom, the Realms and the Commonwealth.
Her extraordinary reign has seen her travel more widely than any other monarch, undertaking more than 260 official visits overseas, two of which have been to Uganda.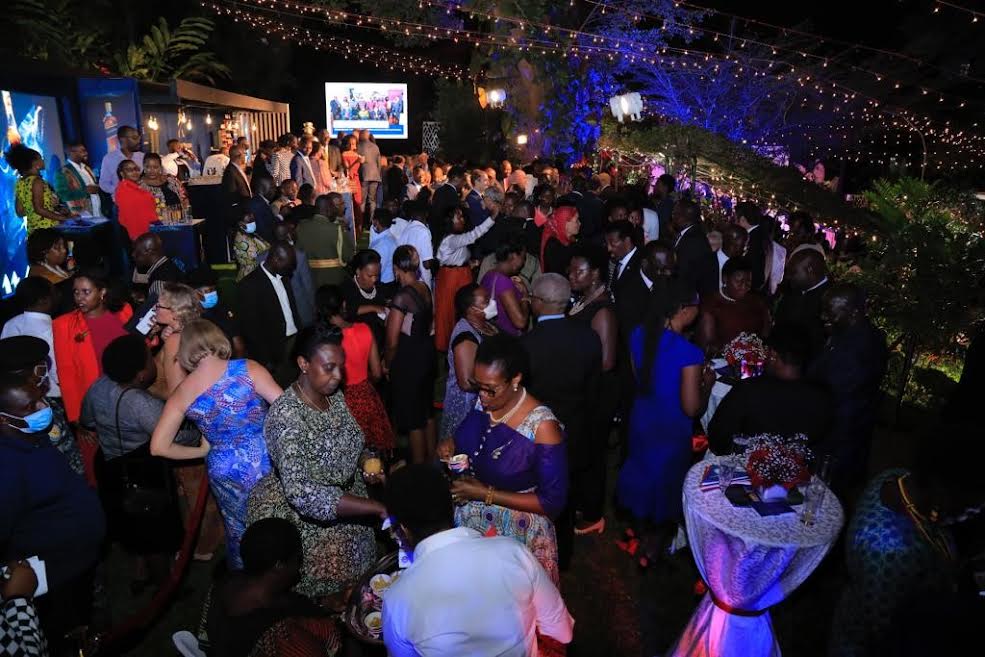 A truly great night of fun, laughter, partnership and glamour.

Fantastic to celebrate HM The Queen's birthday for the first time in three years in

Keep watching our channels for some of the best bits from the night. pic.twitter.com/m99BWWRu3P

— UK in Uganda 🇬🇧 🇺🇬 (@UKinUganda) May 31, 2022