President Museveni over the weekend launched an improved goat project in Karamoja aimed at supporting rehabilitated karachuna (Youth who have abandoned rustling) to re-integrate them into society.
The president is camped in the region in an effort to stop the re-emerging cattle rustling.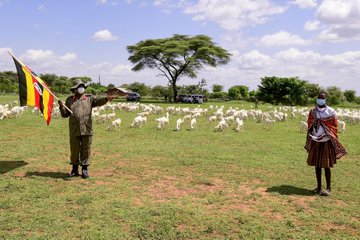 The new project is aimed at fighting poverty, promoting nutrition in Karamoja and empowering youth to abandon the practice of cattle rustling.
Commercially, Galla goats have a great market in the middle east.
During the ceremony, Museveni handed the Uganda flag to Ms. Lomonyang Silvia, a resident of Lokitumo, Mogoth Parish who convinced her husband, Keem Akol, to surrender his gun to the UPDF.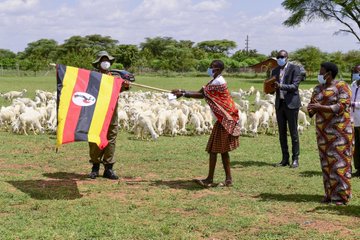 On Sunday, Museveni flagged off the project in Moroto, after leading the Lango and Acholi regional leaders on a tour of the Baralegi model farm at the State Lodge where the government is growing coffee, bananas, cassava, pineapple, mangoes, oranges, among others.
In the meeting with political, religious and security leaders, Museveni highlighted the gaps that criminal elements have exploited to engage in cattle theft.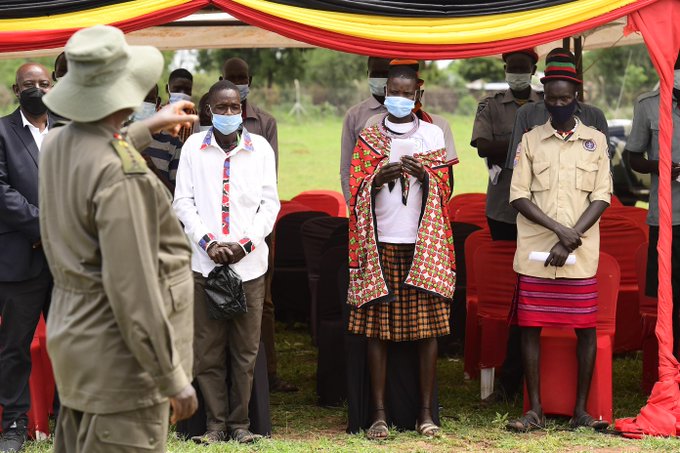 "We also discussed a wide range of issues," Museveni noted.
"As part of the ongoing exercise appraising the security situation in areas affected by the criminality of cattle rustling, we are also telling the leaders to interest wanainchi in alternative activities that will guarantee prosperity."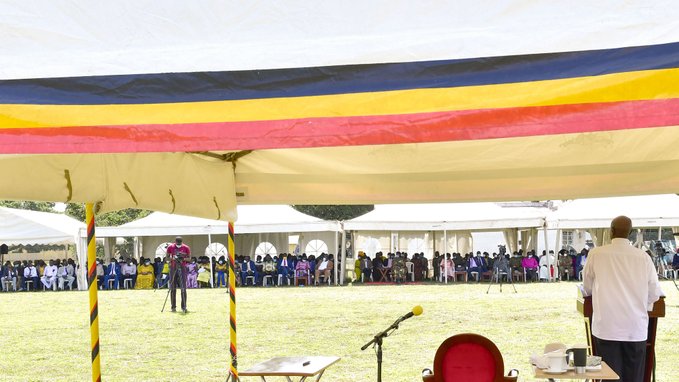 He said the idea that it is a way of life (culture) for young people to be involved in cattle rustling is risky for their lives as it pits them against state machinery where they have no chance and indeed many of them have died in these skirmishes.
"Therefore, in Karamoja region, the government has come up with a resettlement package for youth who volunteer out of this mess. We have started with a number of goats (16 per person), and 26 iron sheets to facilitate permanent structures."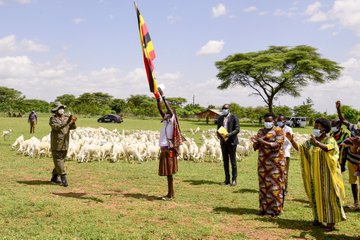 "I congratulate the young people who have decided to get out of this mistake, like the muzukullu  Lomonyang Silivia from Lokitumo Mogoth who testified that she wanted her husband to remain alive, so she surrendered his gun to the authorities," he added.