President Yoweri Museveni took a selfie on Tuesday while meeting commonwealth youth ministers in the capital Kampala.
A 'selfie' is a photograph taken by oneself using a phone or camera.
President Museveni took a selfie with some of the participants at the Commonwealth.
In 2014, the world was captivated by the taking of 'selfies' by prominent personalities.
Museveni was photographed taking a selfie with a Samsung Galaxy at the launch by Uganda's leading media house Vision Group of its two platforms in Arua, Urban TV and Arua One FM radio as West Nile celebrated 100 years in Uganda.
New Vision posted the photographs online with the words, "President #Museveni taking a first ever #selfie."
The photos were also posted on the President's Facebook account attracting thousands of comments.
On his Facebook page, President Museveni said: "I have over time received numerous requests from our young people for a selfie, and I dedicate this to you, to the online community and to all my followers."
In one of the photographs, the President took his own portrait with some people peering curiously in the background.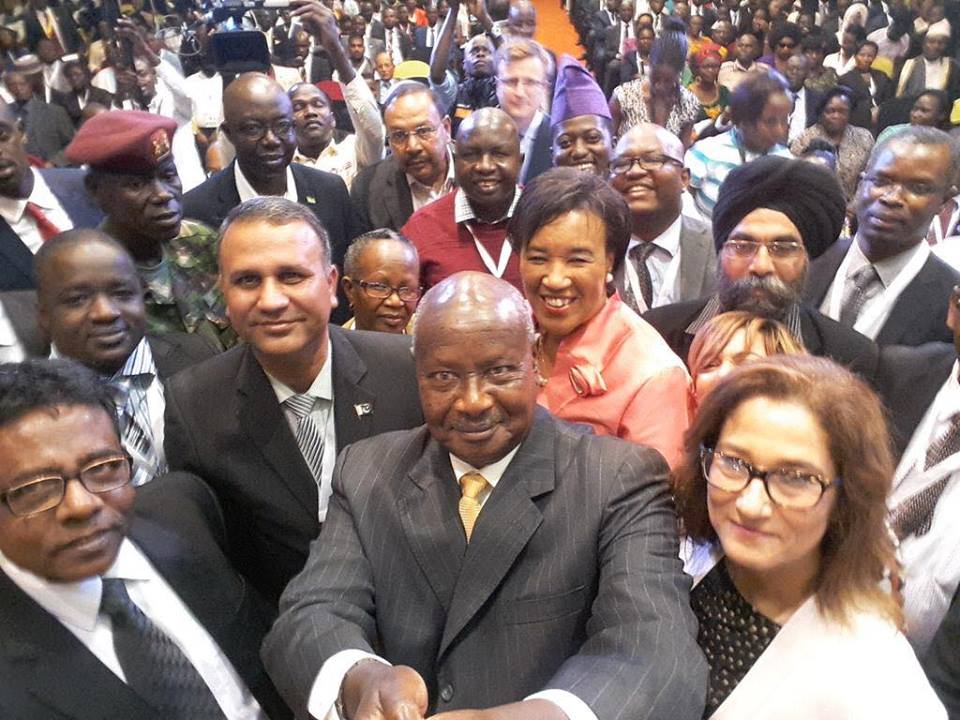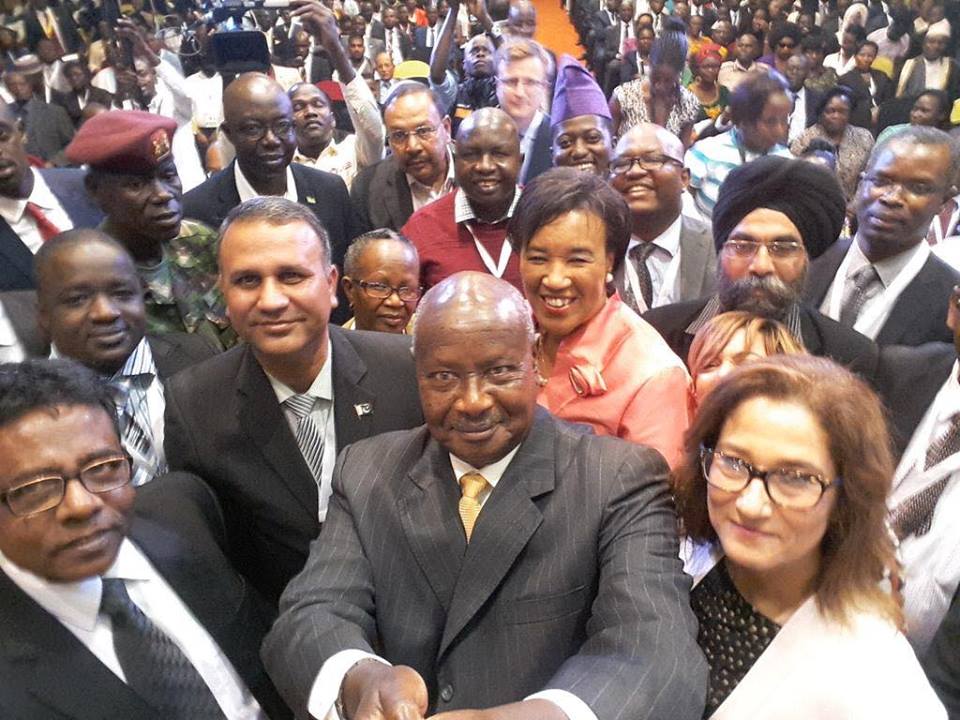 In the second photo, he gave a 'thumbs up' after taking his selfie. They all went viral.
Museveni repeated the feat on Tuesday at Speke resort Munyonyo as his favourite rap song "Mpenkoni" played in the background.
Earlier, Ugandan government said it was proud to host the 9th Commonwealth Youth Ministers Meeting in Kampala from July 31 to August 4, 2017.
The Commonwealth Youth Ministers Meetings are convened by the Commonwealth Secretariat every after four years; the last one was held in Papua New Guinea in 2013.
This event comes on the heels of the Commonwealth Heads of Government Meeting (Chogm), which Uganda hosted in 2007.
"It is, therefore, a distinct honour to the government and the people of Uganda to have yet another opportunity to host the member states. For this, we are extremely delighted and grateful to the Commonwealth fraternity," the ruling party [NRM] said in a statement.
This meeting brings together Youth ministers, youth leaders, youth workers and youth sector stakeholders from across the Commonwealth countries and beyond.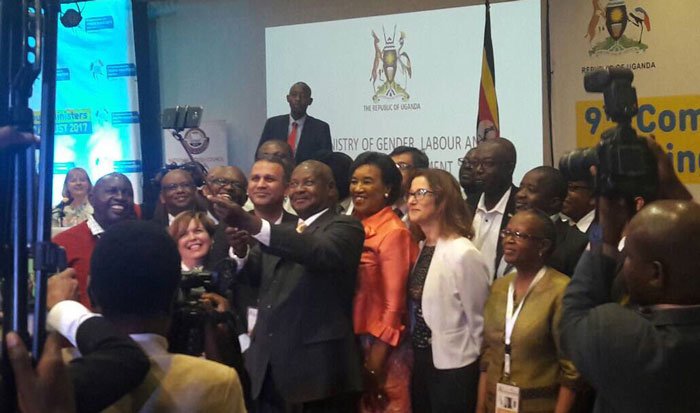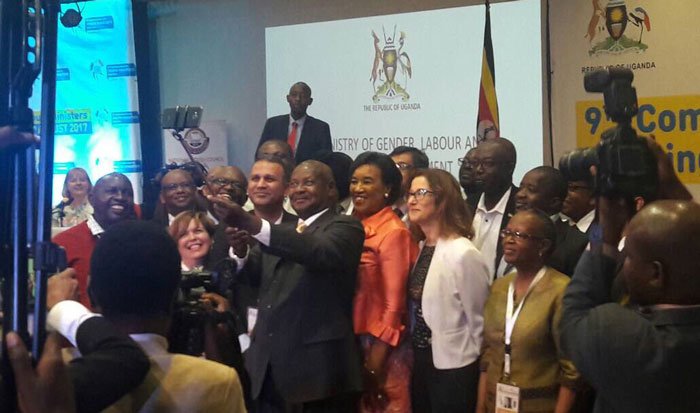 "We have every hope that this meeting will be very engaging and will come up with concrete resolutions that will re-focus policy and programming for youth as we seek to fulfil the Commonwealth Strategic Objectives as well as the United Nations Sustainable Development Goals (SDGs) 2015."
The meeting is conducted under the Theme: 'Resourcing and Financing Youth Development: Empowering the Young People'.
There couldn't have been a more suitable theme than this at this moment in time, NRM said, adding that as the government of Uganda, this meeting does not only offer the opportunity to share and showcase experience and achievements under the various interventions undertaken for the youth in the country such as the Youth Livelihood Programme and Skilling Uganda, among others, but it also opens minds to new learning from our sister countries and institutions.
"Most importantly, we expect the meeting to make commitments on the strategies of resourcing and financing youth development across the Commonwealth states."