President Yoweri Museveni this morning in company of First Lady and Minister of Education Janet Kataha Museveni, received the East African Pamoja AFCON2027 bid at State House Entebbe by a team led by Deputy Speaker of Parliament, Thomas Tayebwa.
"I have received Uganda's AFCON 2027 joint bid with Kenya and Tanzania (EAC Pamoja bid)," the president announced on his official Twitter handle.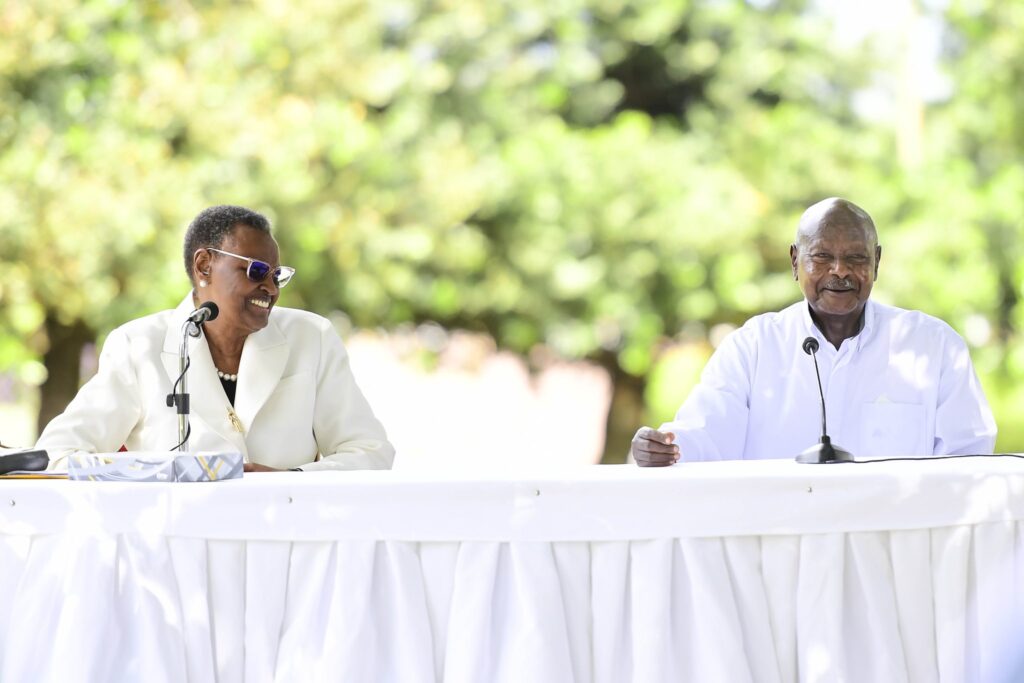 He noted that Sports is good for health, entertainment and now, moreso business, adding, for East Africa to come together to invite the African Cup of Nations here is very good, It will promote our countries and tourism will also increase.
The Bid will on May 23, 2023 be submitted to CAF in Cairo, Egypt.
The team also included State Minister for Sports Peter Ogwang and FUFA President Moses Magogo, 1st VP Justus Mugisha, 2nd VP Darius Mugoye, Excom Member Ronnie Kalema, Dep CEO Decolas Kiiza and Projects Manager Sumaya Kiwanuka, among others.