President Yoweri Kaguta Museveni has received a special message from the President of the Democratic Republic of Congo (DRC), H.E Felix Tshisekedi.
The Special message was delivered by President Tshisekedi's envoy led by the State Minister for Regional Integration in DRC, Mbusa Nya Mwisi and the Special Advisor to President Tshisekedi, Tony Kanku Shiku at State House Entebbe.
They were accompanied by Uganda's Ambassador to DRC, Farid Kaliisa among other DRC senior government officials.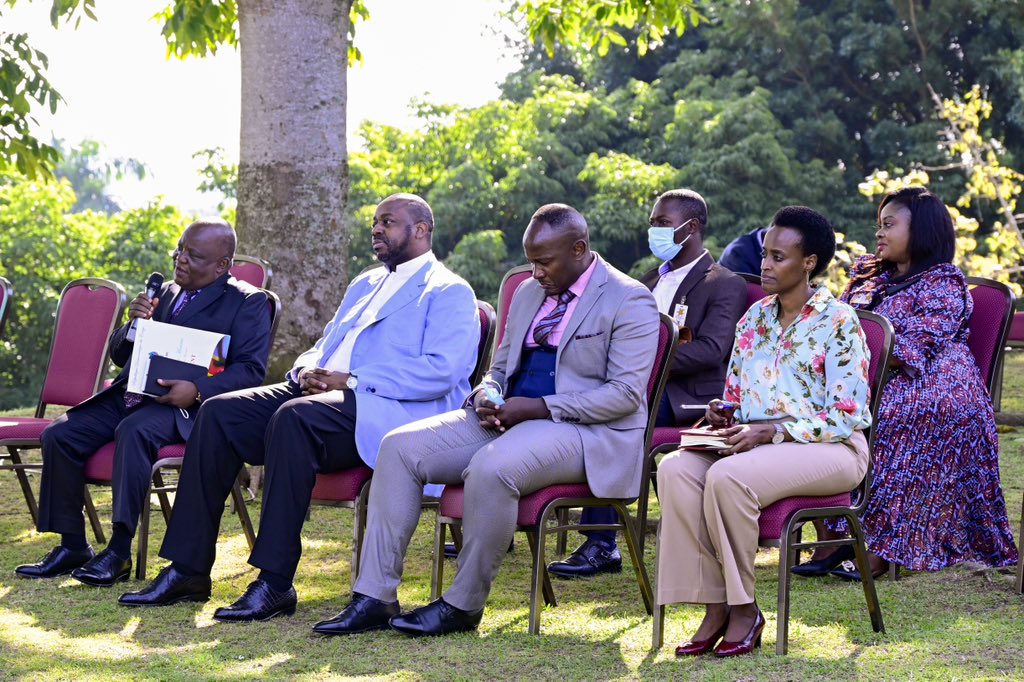 President Museveni who held mutual discussions with the delegation thanked his DRC counterpart for his concerted efforts with Uganda in ensuring that the Allied Democratic Forces (ADF) who have their base in Eastern Congo are wiped out.
On the other hand, the delegation commended President Museveni for his great leadership and efforts in maintaining peace in the region.