President Yoweri Kaguta Museveni has today received credentials from four (4) new envoys to Uganda, at a function held at State House- Entebbe.
The envoys who presented their credentials include the United States of America Ambassador, H.E. William W. Popp, the Ambassador of Norway, H.E Hermansen Anne Kistin, the Ambassador of Finland, H.E. Pirkka Tapiola and the Ambassador of Palestine, H.E. Hazem Shabat.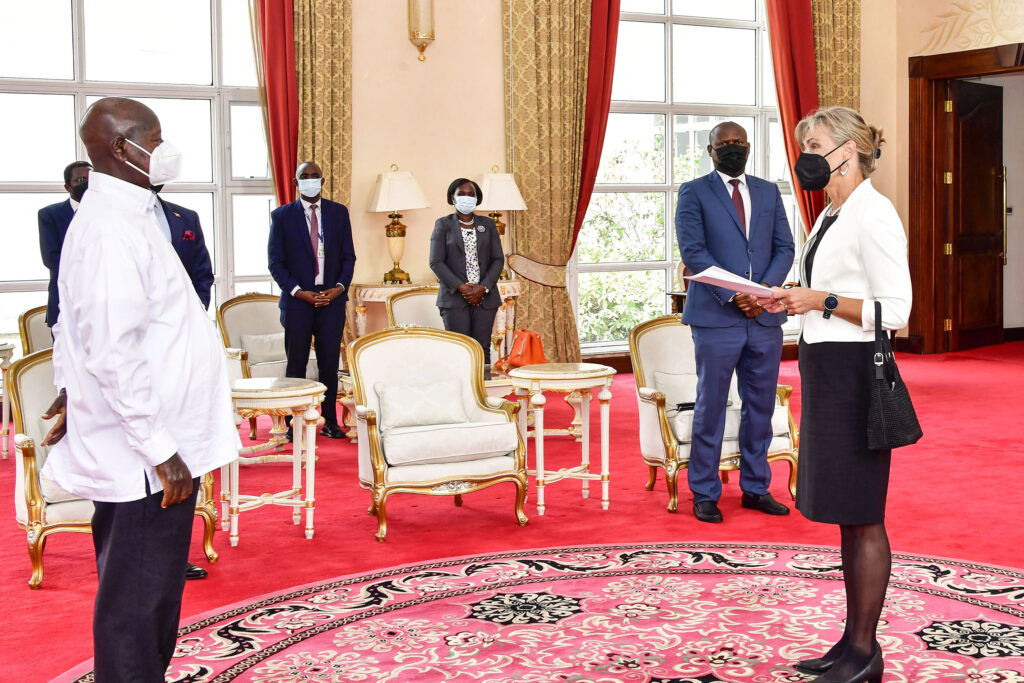 During the function, President Museveni welcomed the new Ambassadors to Uganda and assured them of the government's commitment to work with them to strengthen the cordial relationship among the countries.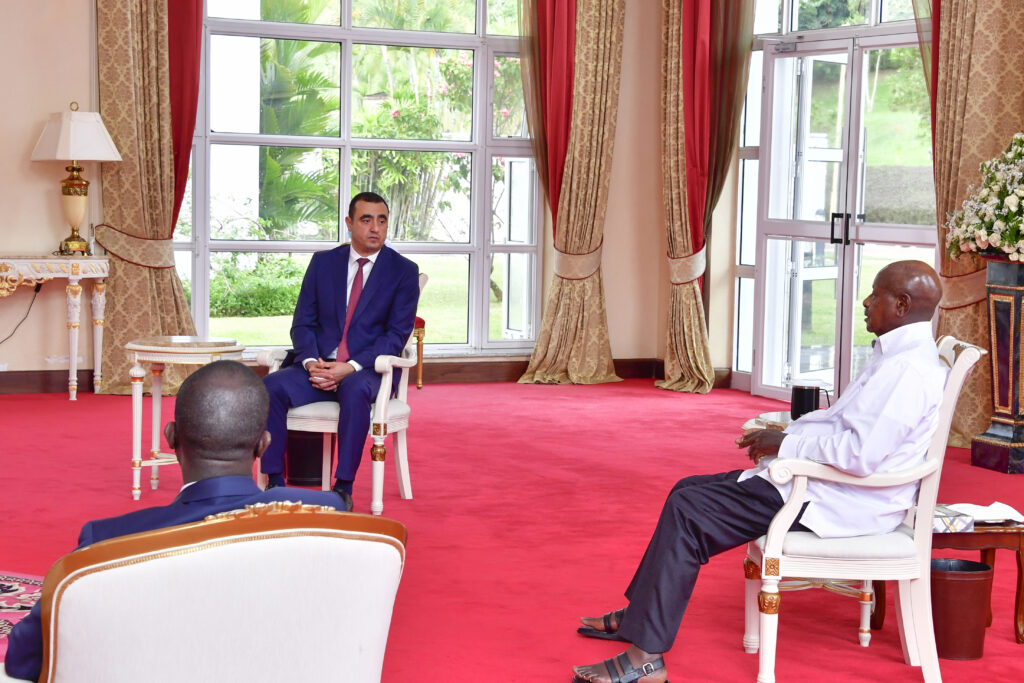 On their part, the Ambassadors also promised to work with Uganda based on mutual respect and cooperation.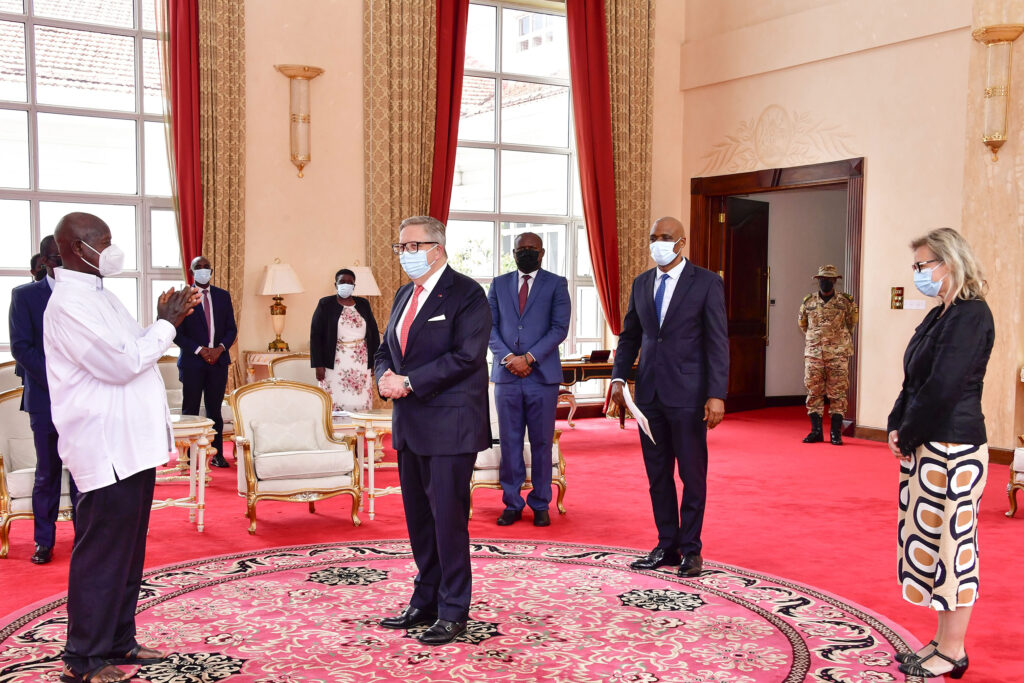 The event was also attended by the Minister of State for Foreign Affairs in charge of Regional Cooperation, Hon. John Mulimba, among other Ministry of Foreign Affairs officials.