President Yoweri Museveni has expressed admiration for the Busoga region, praising the tourist attractions and natural heritage that he said is not found elsewhere in the world.
Museveni was on Saturday in Busoga where he together with the Kyabazinga, His Highness Wilberforce Gabula and Speaker Rebecca Kadaga participated in climbing the famous Kagulu rock in Buyende district.
The Kagulu hill rock is not only a scenic master craft with district features but it also holds significant importance in the history of the Basoga as a people.
It (rock) is assumed to be the first immigration and settlement centre in Busoga region. At the hill, there are two points at which one may hike the rock, one to the northern side and the other to the southern side where there are some climbing metallic steps.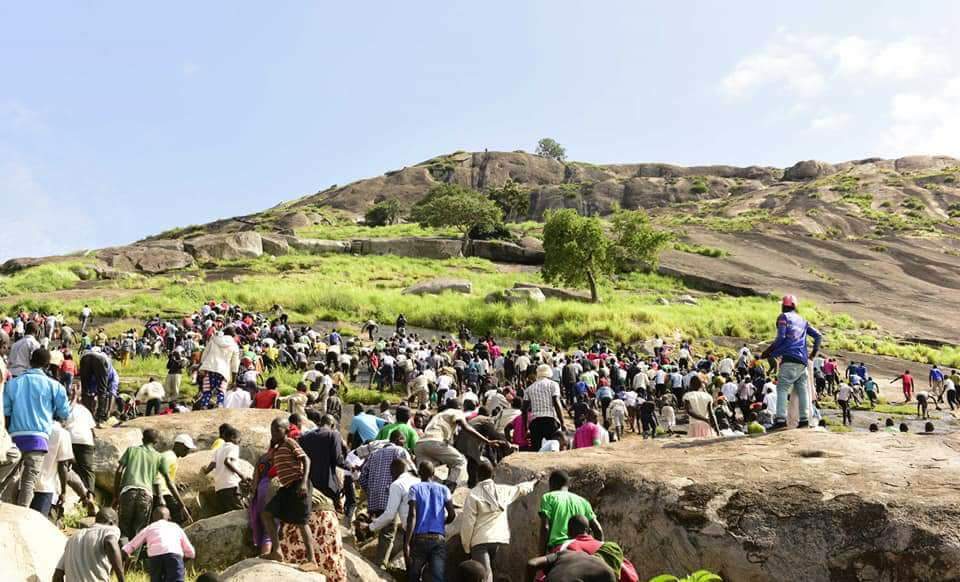 At the top of the hill, you can view the striking waterfalls rolling from the top of the rocks, the antique caves and Lake Kyoga at a convergence with River Nile.
The rock also comprises of caves said to have been the shelter the inhabitants of the area back in the day, some times offering sanctuary to Kings.
"The Kagulu rock, which rises 3,600ft above sea level, is a unique tourist attraction because of the adventure that it gives to those who dare to climb it and the rich cultural history that it embeds," President Museveni said.
He lauded Speaker Kadaga for "promoting tourism in Busoga, which has some very great attractions like the Source of River Nile, that cannot be found anywhere else in the world".
The President gave commitment that government will continue to invest in improving road infrastructure in order to open up such sites to tourists.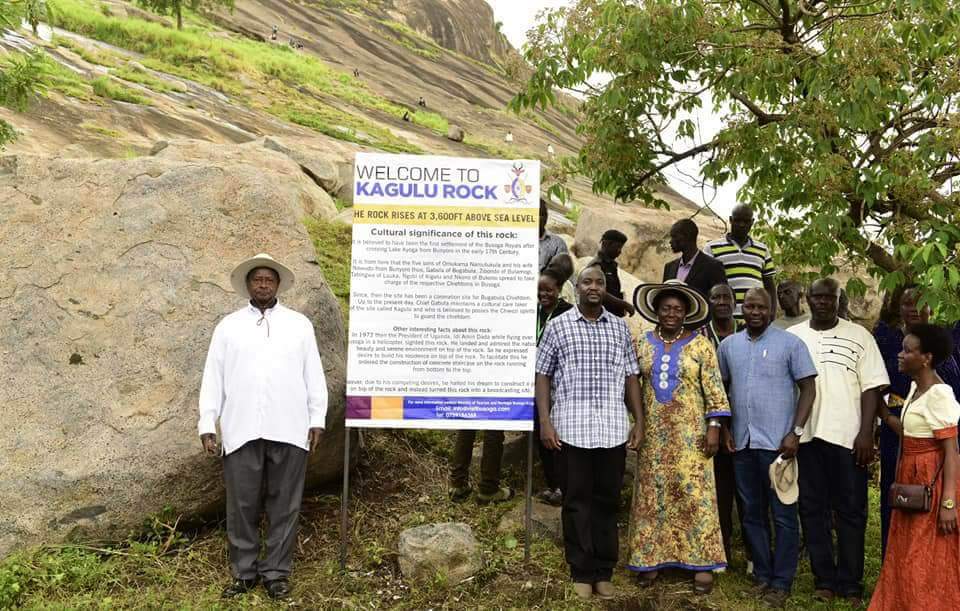 "We do not need to borrow money to do this. We might have to re-arrange our budget and focus on what is critical," he noted.
He was reiterating comments he made in May 2014 when he presided over a Busoga tourism promotion drive using the scenic feature. At the time, he pledged to tarmac Kamuli Bukungu road and Musiita-Nankoma road, in addition to upgrading other roads in their area into first class murram ones.
In 2013, the Kagulu hill climbing challenge was launched as an initiative to showcase Busoga's cultural heritage.
Beside tourism related activities, Museveni has asked the people of Busoga to embrace commercial agriculture in order to eradicate poverty at the household level.
After Saturday's expedition, the President also crowned Ruth Kitamirike, Anita Mutesi and Peninah Nabirye as the winners of Busoga Miss Tourism contest.