President Museveni at the start of the week received H.E Ahmed bin Abdulaziz Kattan, the advisor at the Saudi Royal Court and his accompanying delegation.
H.E Kattan conveyed the greetings of His Majesty, King Salman bin Abdulaziz and the Crown Prince, His Royal Highness Mohammed bin Salman to me and the People of Uganda.
"H.E Kattan also told me that the Crown Prince organized $1bn for investment and Uganda has not responded," Museveni said after the meeting.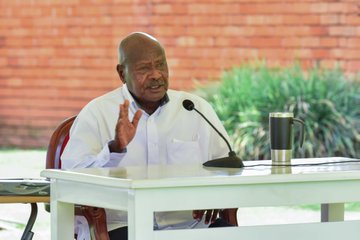 "I, therefore, direct the Minister for Foreign Affairs and the different stakeholders to reach out to them with investment ideas immediately."
The president said there are also some bilateral agreements that have not been finalized.
"We should look into it. H.E Kattan also invited us to the Saudi -African summit and the Arab- African Summit. We shall support Saudi Arabia for the expo 2030."
Meets Sinovac team
President Museveni received a team from the international vaccine/biotech company Sinovac through their Ugandan Representative Mr Philip Ruan.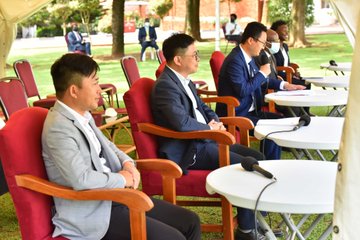 The company plans to work with the government to establish a vaccine and biotech centre in Uganda.
"The vaccine and biotech centre will be for use by Uganda and East Africa at large," he said.
"With this centre, we shall achieve vaccine security and independence for both Uganda and the region. I support this idea and welcome them."