President Yoweri Museveni has launched a Presidential demonstration farm, in Baralegi, Otuke district in Lango Sub-Region. The farm is the third of its kind in the country, after Kawumu Farm in Luweero District and Kityerera in Busoga sub-region.
The President launched the 10-acre Baralegi demonstration farm on Wednesday and also took part in the planting of several crops including coffee, mangoes, pineapples, bananas, oranges, sunflower, cassava and elephant grass for zero grazing cows.
This is part of his campaign to interest as many Ugandans to engage in commercial farming as a way of raising their income to better their livelihood.
President Museveni told the people of Lango sub-region that it is unacceptable for the majority of Ugandans to continue living in poverty in a country that is gifted with good soils, enough rains and excellent climate.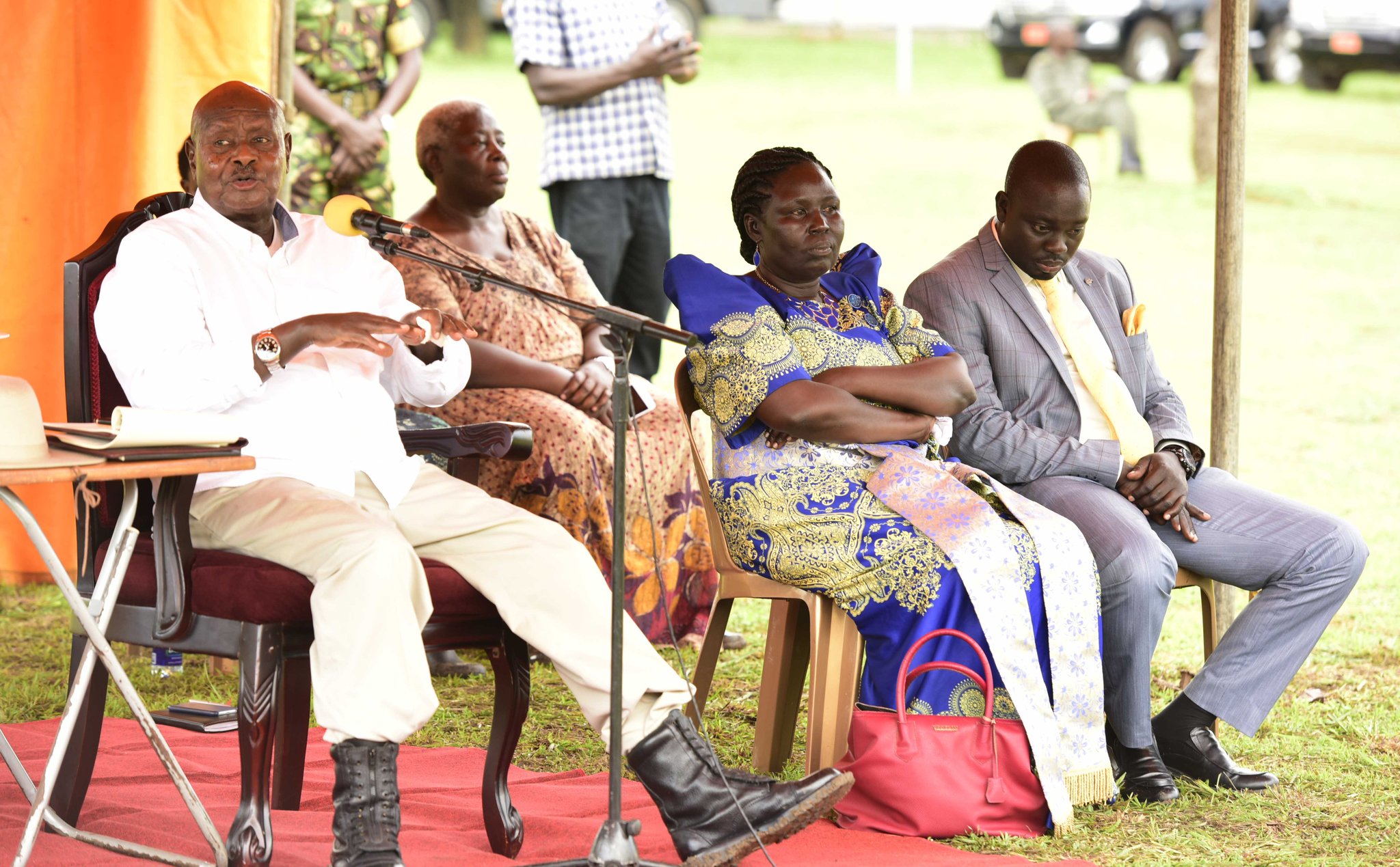 "In establishing these farms, I want to involve myself directly in commercial agriculture and lead by example. It seeks to demonstrate the rational and frugal use of limited space to maximize outputs," President Museveni said.
He said that commercial and profit oriented framing methods, if adopted, can help boost production and get Ugandans out of household poverty.
The President appealed to the population to embrace the 4-acre farming model where an acre is dedicated to coffee; another for fruits; the third acre for family food growing and the fourth acre dedicated to grass farming for zero grazing dairy cows.
Museveni cited Kiruhuura district where he piloted the experiment right from 1966 by educating the people there to shift from traditional Ankole cows to exotic dairy cows, which successfully transformed the area.
"I trained peasants on how to use a gun and we defeated a government organised army. How do you fail to train farmers on agriculture that they have done overtime and benefited from," he wondered.
As part of further amplifying the message on commercial farming, the President urged the media to dedicate more time to sensitization of the population on the best farming practices that can help eradicate poverty. He also asked RDCs to put to task the different media houses to allocate time to sensitisation of farmers on how to fight poverty through modern agriculture.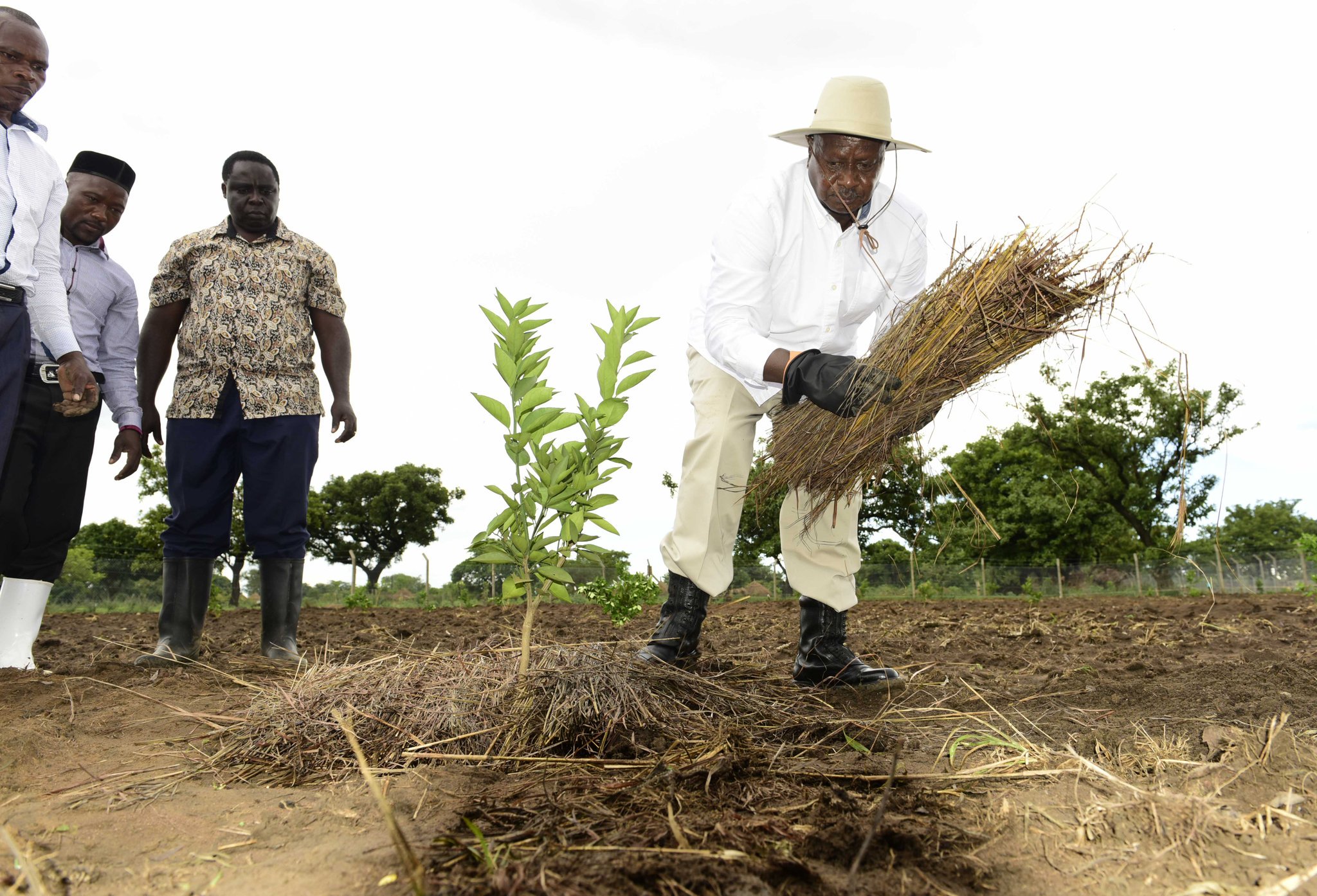 The President faulted agricultural extension workers for not doing enough to train farmers before giving them farm inputs, saying this was a simple job to do.
Responding to concerns about inadequate markets for agricultural products, the President advised farmers should grow crops like coffee that have a high demand on the international market and also endeavour to produce and maintain high quality produce during production and post-harvest handling processes.
He was accompanied by some Members of Parliament and Otuke District Vice-Chairperson Ms. Cecilia Ogwang.
This is the third Presidential demonstration farm after the one in Kawumu, Luweero and Kityerera in Mayuge, Busoga sub-region.