President Yoweri Museveni on Wednesday arrived at Kapchorwa State Lodge in Kapchorwa District for meetings with political leaders and security personnel from Teso, Bugisu and Sebei sub-regions.
During the Pass-Out Ceremony of Local Defence and Reserve force personnel at Olilim, Napak District las month, Museveni promised to return to address the question of cattle rustlers.
"I will be back here to address the issue of insecurity in the Karamoja region," he promised.
While delivering the State of the Nation Address at Kololo ceremonial grounds on Tuesday, Museveni said cattle rustlers would soon lose the appetite for holding a gun.
According to security reports, the rustlers have since changed raid tactics in a network that involves criminals with guns, bows and arrows, stick-squads that drive the cows and collaborators.
On Wednesday, Museveni met security organs including; the UPDF, Police, Resident District Commissioners, Internal Security Organisation officers and Uganda Wildlife Authority officials over the security situation in Karamoja which has affected the neighbouring regions of Teso, Bugisu, Sebei and a spill over in Kenya at the State Lodge in Kapchorwa.
President Museveni commended security forces in the region for their concept of a reaction force and Intelligence-led operations to curb cattle rustling including profiling suspects.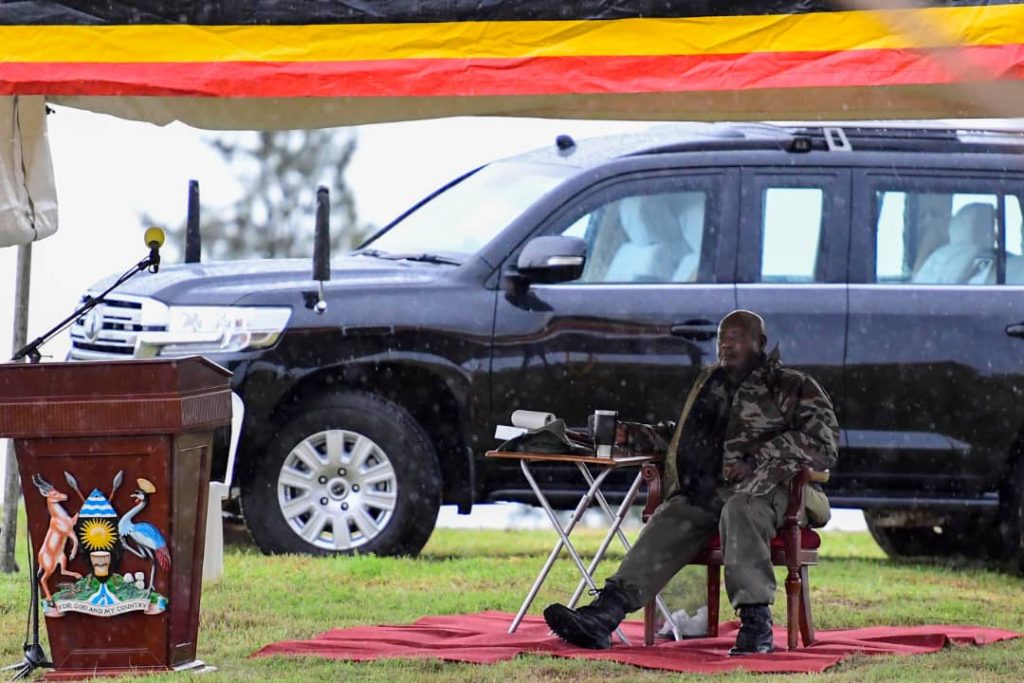 The President said with the increasing other crimes including murder and rape, there is a need for police to establish units per sub-county to enable police to quickly deal with that.
"Even without enough manpower, we can deal with that problem. The bigger man-power, the bigger wage bill! We can't build roads and other infrastructure if we have to deal with cattle thieves," he said.
On the issue of guns in the region, the President directed security chiefs in Bugisu, Sebei and Teso regions to deal with the internal problem of using guns in cattle rustling.
He believes this will be the lasting solution to end cattle rustling among Ugandans and across in the neighbouring countries and asked security to intensify the effectiveness of hunting for guns to disarm rustlers.
"The issue of guns in Kenya and South Sudan should not concern us. The problem is internal. Because if you try to tie our internal security problem with what happens in the neighbouring countries, we shall never get peace," Museveni said.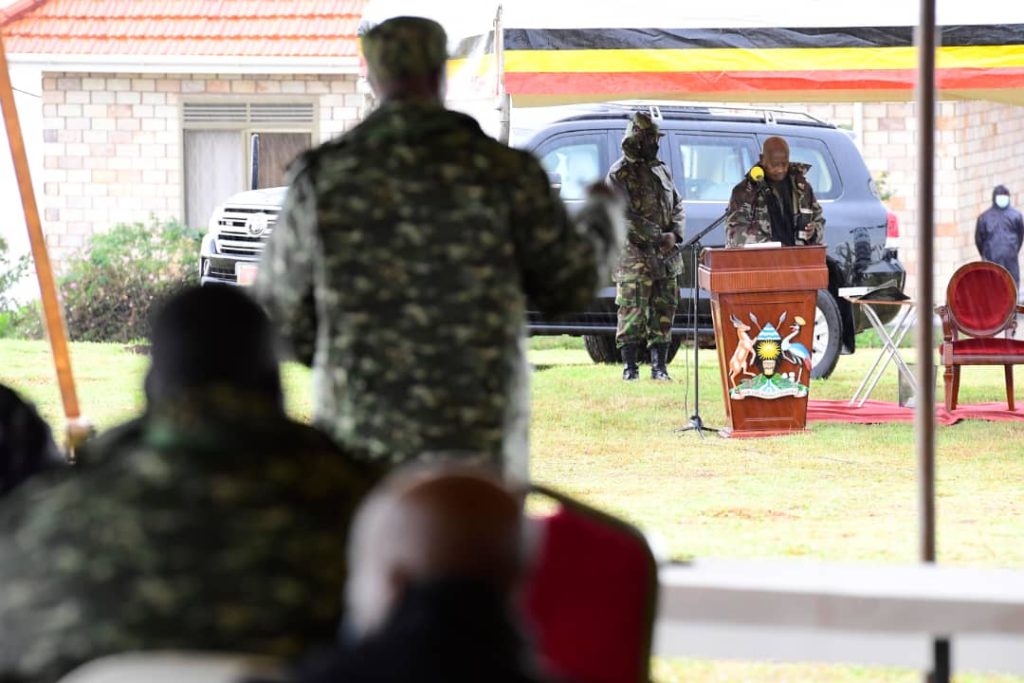 He noted that the Ugandan side of West Nile that is connected to the border of Democratic Republic of Congo and South Sudan and also Western Uganda have no such issues because the Ugandan people at those borders don't support it.
According to him, the tribes in Kenya don't raid each other because of the effectiveness of the police in those countries.
"And as you say, within Kenya, they don't raid one another because of the effectiveness of the police. It's effective there that's why they don't raid among themselves. We need the same seriousness on this side."
In an earlier similar security meeting held a Morulinga State Lodge in Napak on 12th September 2021, the President had directed formation of kraal based intelligence, reaction forces per district backed by enablers and 24-hour reconnaissance by day and night.