President Museveni on Saturday hosted a Kenyan delegation led by the former Vice President H.E Stephen Kalonzo Musyoka, at Nakasero State Lodge.
"We held talks on the peace process in the Great Lakes Region," Museveni said after the meeting.
"I also made case for unity and patriotism as the basis for building strong armies," he added.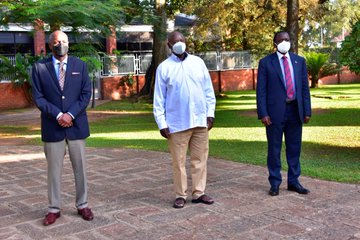 Gideon K. Moi, the National Chairman of KANU Party, who was part of the delegation, said South Sudan is a strategic member of East African Community (EAC).
"We will work towards restoring peace and stability in South Sudan during the forthcoming peace retreat with President Salva Kiir and VP Riek Machar," added Moi who doubles as the Senator Baringo County and Chairman ICT Committee, Senate of Kenya.
In his turn, H.E Musyoka said he held lengthy and deep deliberations with Museveni.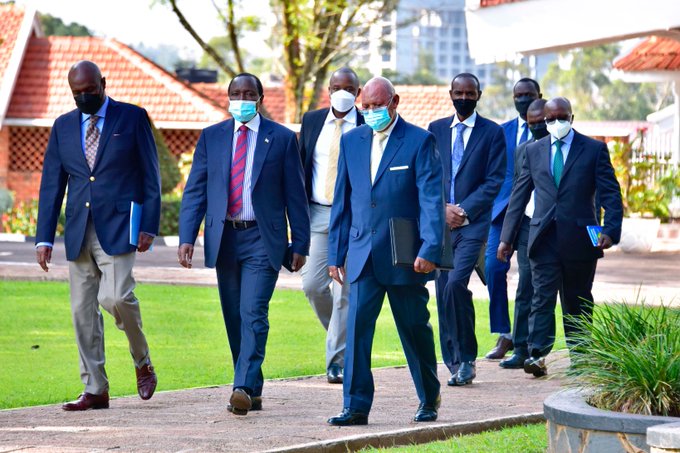 "Chief among the talks was the planned peace retreat with South Sudan President Salva Kiir and First VP Dr Riek Machar."
Musyoka later met with the former Ugandan Special Envoy to South Sudan Amb. Betty Bigombe and British High Commissioner to Uganda H.E Kate Airey at the Serena Hotel, Kampala.
"We reached a consensus that for the peace process to unclog, there needs to be more input from all IGAD Heads of State," he said.
As immediate neighbors of South Sudan, Kenya and Uganda need to bring together President Salva Kiir and his 1st VP Dr. Riak Machar, he advised.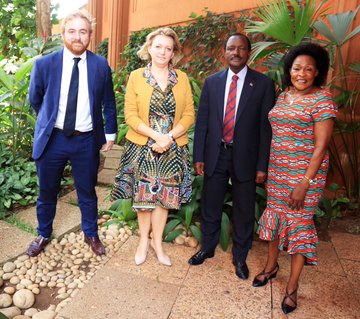 According to him, this will lead to faster realization of the Revitalised Agreement on the Resolutions of the Conflict in South Sudan and in particular, unify the two armies for peace.
Media reports had earlier suggested that President Museveni had called President Kiir and his vice president for talks this week.
Lindah Nabusayi, the Senior Press Secretary, said the "retreat was postponed after consultation with the Stakeholders".
"Another date will be set later," she explained.