President Yoweri Kaguta Museveni has departed for the United Arab Emirates (UAE) on a three-day official visit.
He will meet and hold talks with Sheikh Mohamed bin Zayed Al Nahyan, the President of UAE and ruler of Abu Dhabi.
According to the Senior Press Secretary for the President, Sandor Walusimbi, the president will also attend the Abu Dhabi Sustainability Summit.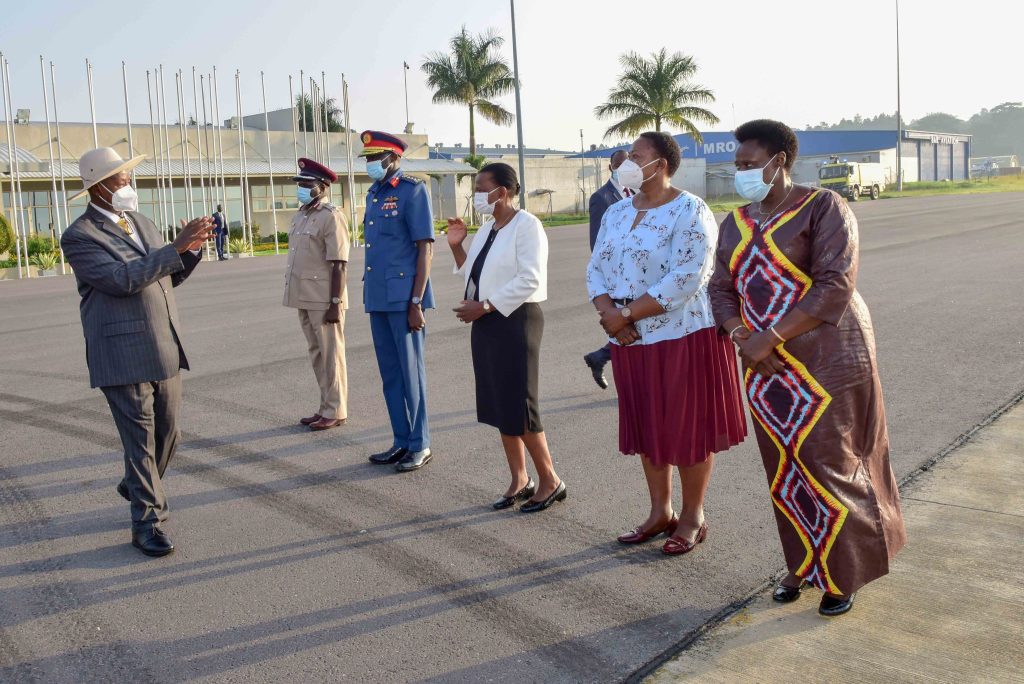 He will further hold talks with government officials and the business community from the UAE.
Museveni was seen off at Entebbe Airport by the Vice President, Jessica Alupo, among other key government officials.