President Museveni has condemned the ADF attack on UN peace keepers on December 8 2017 in North Kivu Province of the Democratic Republic of Congo (DRC) as barbaric.
President Museveni was today visiting Tanzanian MONUSCO peace keepers currently admitted in Nakasero Hospital in Kampala.
The soldiers sustained injuries over a fortnight ago in an attack that left more than a dozen peace keepers dead and 50 injured.
President Museveni expressed sympathy to the four casualties who are admitted at the hospital.
"I strongly condemn this barbaric attack and wish the injured soldiers a quick recovery," the President said.
He was assured by the medical personnel of the hospital that the patients are out of danger and that they will soon be alright.
The President was received at the hospital by the Defence Advisor of the Tanzanian High Commission in Uganda, Gen Skilder Makona. The General thanked President Museveni for supporting the peacekeepers and for taking time off his busy schedule to visit them.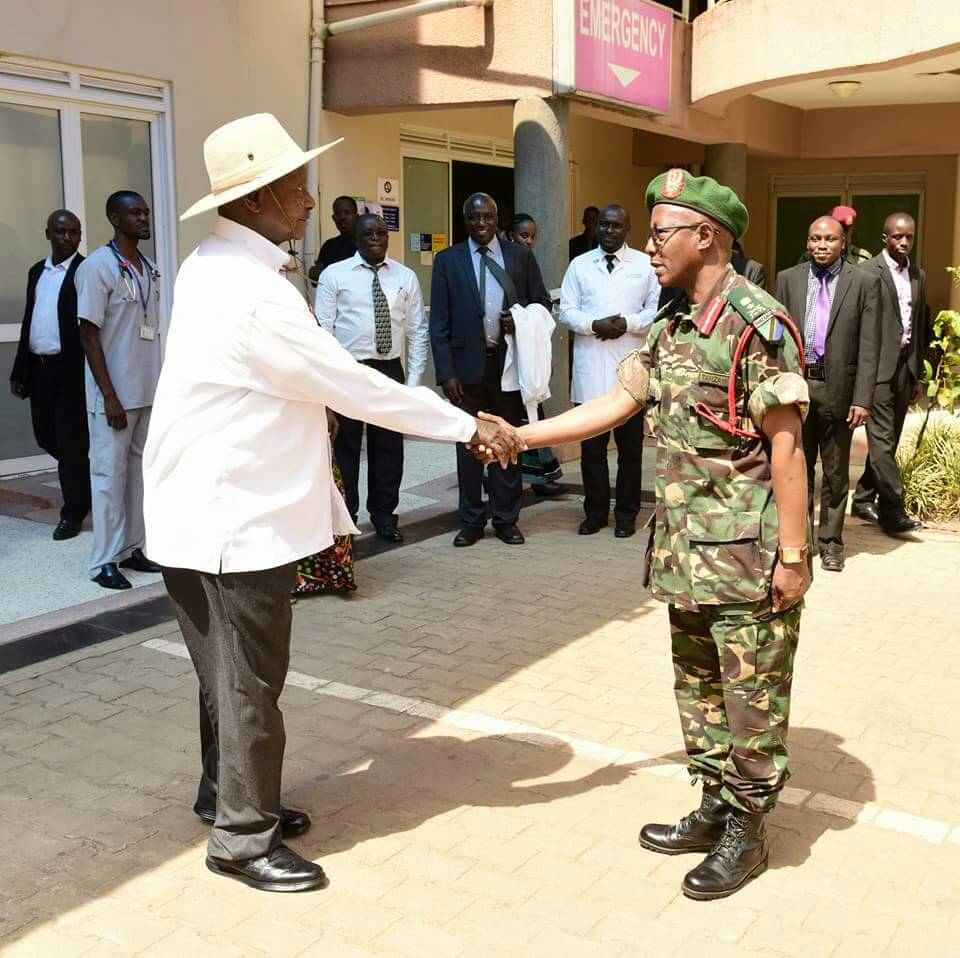 Uganda Peoples' Defence Forces (UPDF) have since launched attacks on ADF camps following intelligence by both Uganda and DRC's FARDC that ADF was planning hostilities on Uganda.
UPDF strikes have so far left over 100 ADF militants dead.