President Museveni has cautioned university graduands to avoid the temptation of getting rich quickly through corruption.
This he noted in his speech delivered by the Vice President, Major (Rtd) General Jesca Alupo during the 23rd graduation ceremony of Ndejje University held at the university's main campus in Luweero District.
The ceremony was organized under the theme: Online Education; a Strategy to quality flexible Higher Education.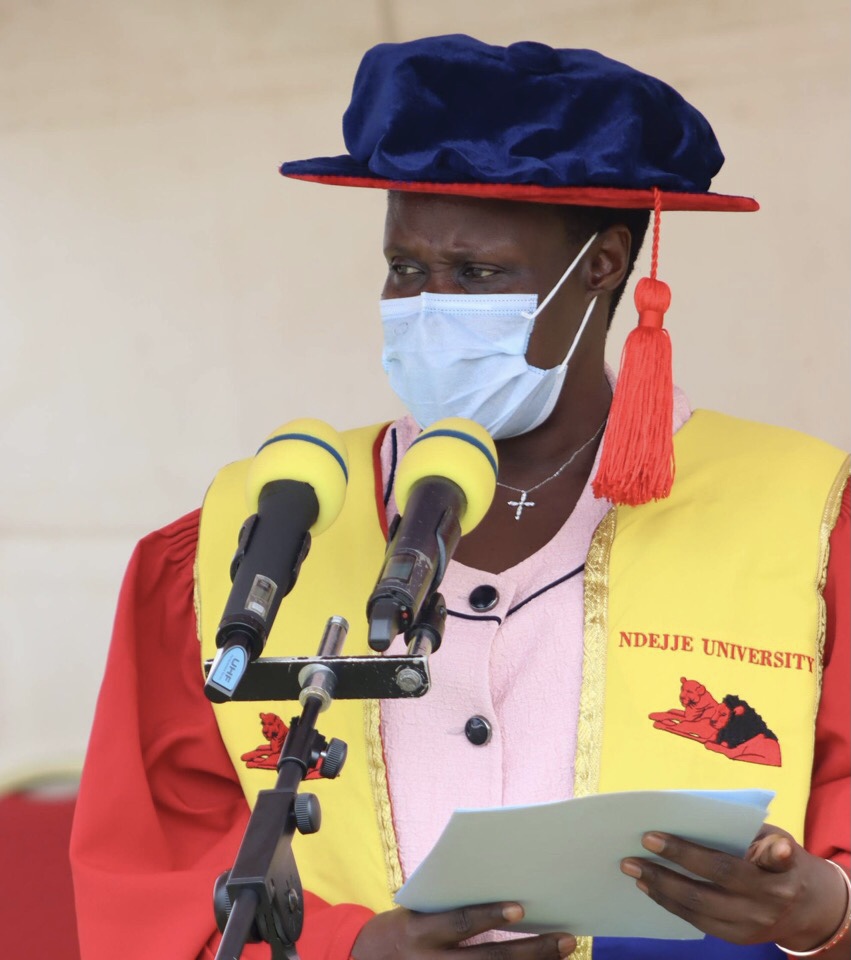 The President advised the graduands to ensure that they live within the available opportunities and use the skills acquired to cause transformation in societies and the country at large.
Museveni appreciated the leadership of Ndejje university and congratulated all those that graduated noting that their achievement will benefit the entire nation.
"I would like to appeal to all stakeholders to ensure quality teaching and learning. Ndejje University has given the graduands hands-on skills that make them employable in a competitive Labour market; be reminded that the 21st century is driven by knowledge economy and the more knowledge you have the faster you will respond to the challenges of life," Museveni advised.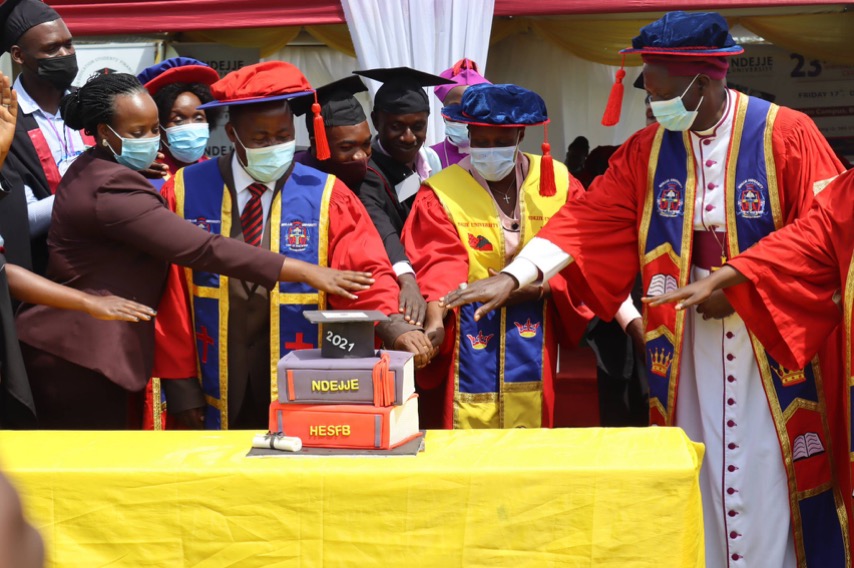 He added that, "Go out and be relevant to the society, you should continuously reinvent yourselves by focusing on the needs of the people, always chose dialogue to solve issues and not confrontation. It is your ability and skills that will help you contribute to the sustainable social and economic transformation of our communities."
The university used the same event to unveil and install the new University Chancellor, Rt. Rev. Dr. Hannington Mutebi the Kampala Church of Uganda Anglican Diocesan Assistant Bishop.
His installation follows the demise of the former Chancellor, Dr. Kisamba Mugerwa in January 2021 at the age of 75 years.
Bishop Mutebi who comes to the University with a wealth of experience appreciated God and the Management Board of Trustees of Ndejje University for having entrusted him to lead at the helm of the university.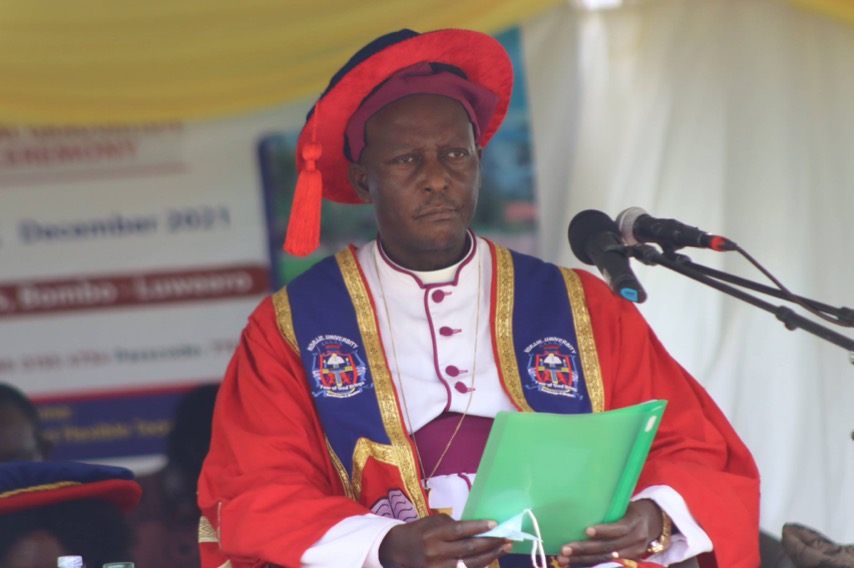 "I pledge to play my role as the titular head of the university diligently and redeem the faith you have all placed in me today," Bishop Mutebi said.
A total of 1577 were awarded with Diplomas, Bachelors degree, PhDs and Masters degree. Of this number, 744 were females representing 47.2% while 833 were males representing 52.8%.