President Yoweri Museveni has asked the Uganda National Roads Authority (UNRA) boss Allen Kagina to explain why the decision to terminate the contract for embattled local construction company Dott Services Limited has not been rescinded despite his order to lift the ban. Museveni recently wrote a letter to Kagina putting her on the spot to explain why UNRA has persistently failed to reinstate Dott Services' contract even after he pardoned the firm for its misdeeds.
In May this year, UNRA terminated a two year contract earlier awarded to Dott Services for the rehabilitation of the 200 kilometre Mbale – Nakalama – Tirinyi road over delays in executing its works. At the time of termination, the contractor (Dott Services) had only done 19% of the total works, with only 3 months left to contract expiry date.
The termination of the contract coincidentally followed a blanket executive order from President Museveni in which he directed that; "An entity that wants to be shielded from being investigated should not expect to participate in government projects."
In his letter copied to UNRA, Procuurement and Disposal of Publuc Assets (PPDA) and all Permanent Secretaries, Museveni has stated that he had received several credible information relating to fraudulent dealings by Dott Services that are "not acceptable."
For many years, members of the public had raised complaints relating to the shoddy works on some of the roads constructed by Dott Services.
The same firm (Dott Services) was also implicated by a commission of inquiry into mismanagement of UNRA and the Commission recommended that the firm be blacklisted.
In a recent letter dated October 26, and addressed to Kagina, President Museveni writes; "I recently wrote to you lifting my executive order on this company to allow it to continue with their work in Uganda"
The President says that his decision to lift the ban was after the firm agreed to stop delaying government projects with court injunctions whenever they failed to win contracts through the stipulated procurement procedure.
"I am, however, still reading in the papers and being called by leaders from Bukedi region about the terminated contract of Mbale – Tirinyi road," Museveni states in the letter.
The President sought to understand whether the decision to terminate the said contract worth Shs 73 billion was due to his earlier executive order.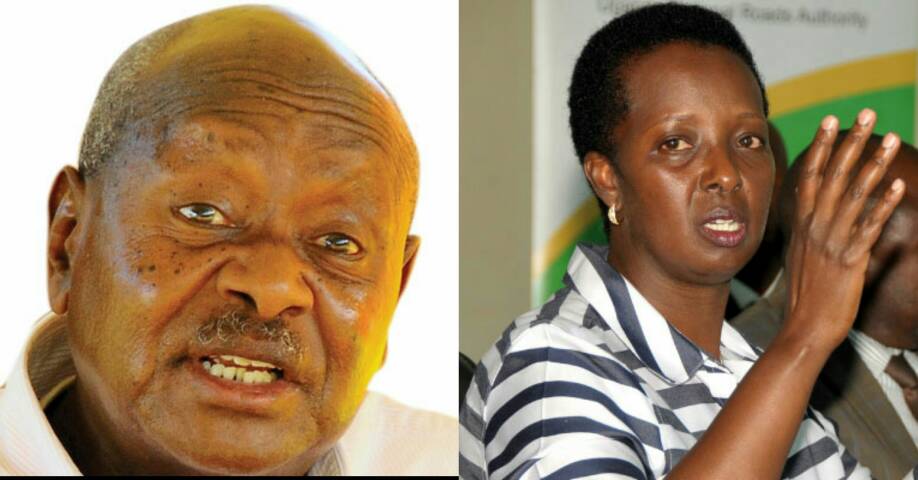 However, it should be recalled that UNRA's decision to terminate the contract was informed by technical audits and supervision reports which indicated that the contractor's work was marred with inefficiencies.
"Was this contract terminated because of my executive order? If yes, then it should have been reinstated when it was lifted. Why didn't this happen and what is the problem?" Museveni further asks in the letter.
Museveni argues that blacklisting Dott Services permanently is likely to hurt government's efforts to create employment. He says in the letter that his strategy is "to create jobs and wealth by supporting local companies in whichever way possible".
"I advise you to follow my method/advice to this war of corruption but also creating a base for our children and grandchildren to be employed. This is why I have at least once pardoned Ugandan companies when they make mistakes," Museveni adds.
He further asked why UNRA did not exploit other avenues outside court to reach a settlement with Dott Services.
Just this week, the High Court dismissed a case in which Dott Services sought a court injunction blocking any issuance of contracts to any other firm on the Mbale – Nakalama – Tirinyi road apart from itself. In its case, Dott Services argued that UNRA bleached contract terms since the firm was properly executing its works.