Opposition Forum for Democratic Change (FDC) Party said its member, Hon. Okin PP Ojara, the MP for Chua West, has been arrested.
Ojara, who also doubles as the head of the FDC campaign team in the Omoro County by-election was reportedly arrested by the police and military on Thursday morning.
"(He was) taken to an unknown destination. Dozens of our agents were arrested during the night," the party said in a statement.
According to the statement, police raided the FDC office in Omoro District last night and arrested staff, leaders and supporters.
"Mr Lubangakene Augustine the FDC General secretary of Omoro District has been tortured into a coma. Augustine remains detained at Omoro police station without medical attention," the statement said.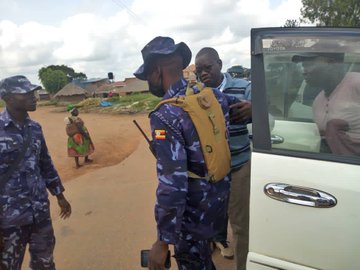 Aswa River Region police spokesman, David Ongom Mudong, told the media that the arrests were meant to "curtail saboteurs whose intentions are to disrupt the voting exercise".
He said Ojara is detained at Gulu Central Police Station while the other suspects are being held at Omoro Central Police Station.
"Last night, the police raided our offices, confiscated agents letters and even took some money and our equipment. 15 of our leaders were arrested," FDC President Patrick Amuriat said on Thursday.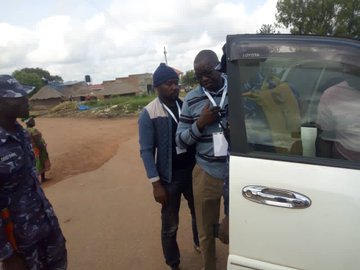 FDC shared pictures of Amuriat in a standoff with police which he accused of erecting a roadblock close to the party offices in Omoro Town Council.
"POA used defiance in removing the barriers to create a passage for our team. The bold move saved many of our members who had been arrested even when they had Electoral commission polling agent tags," the party stated.