The Member of Parliament for Bukimbiri County in Kisoro district, Eddie Kwizera, on Thursday collapsed in the parliamentary chambers as members met to elect East African Legislative Assembly (EALA) representatives.
The incident happened when MPs were listening to EALA contestants' campaigns ahead of voting.
The lawmaker was quickly lifted up and carried away by his colleagues.
The Deputy Speaker, Rt Hon Thomas Tayebwa, who was chairing the house, asked the Sergeant-At-Arms to ensure that the MP is attended to before the house resumed.
It is not yet clear what ailment could have struck MP Kwizera.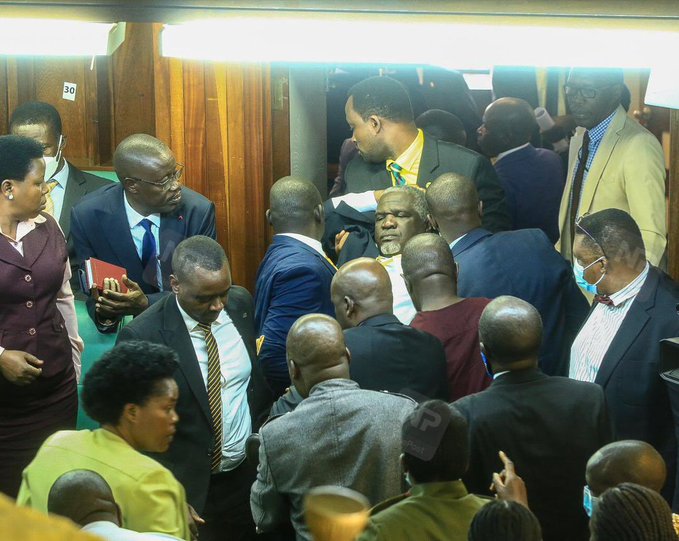 MPs choose EALA lawmakers
Each of the 28 candidates was given seven minutes to address the members.
Some of the incumbents and NRM's EALA candidates who addressed parliament include; Hon. Odongo George Stephen, Hon. Paul Musamali, Hon. Akole Rosel Okullu and Hon. Namara Dennis.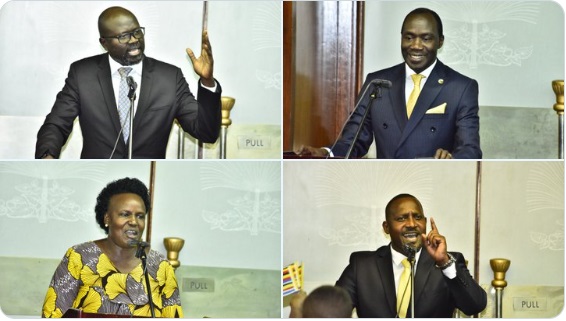 They asked members to vote for them such that they can finish the work they started.
Hon. Harold Kaija from the opposition Forum for Democratic Change (FDC) and Hon. Siranda Gerald Blacks from Democratic Party (DP) also spoke to the members about their manifestos and what they intend to do once voted to EALA.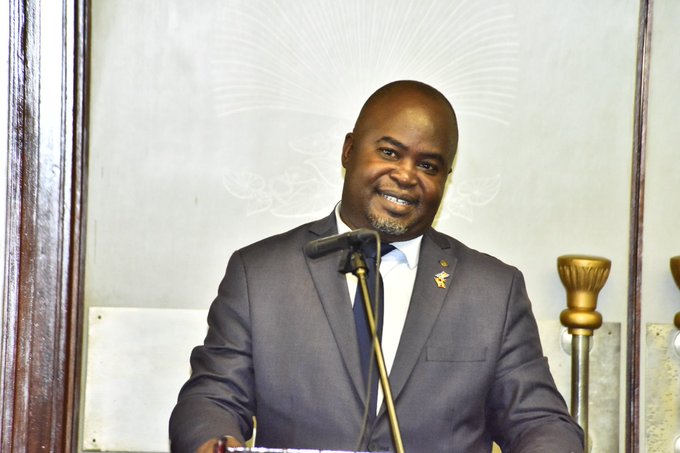 Hon. Jacqueline Amongin, the former Ngora Woman MP, was the first to address the house while presenting her manifesto.
She has promised to ensure that policy gaps on climate change and legislation on the free movement of goods and services are addressed.
The next candidate to address the house was Hon. Denis Kapyata (Independent).
He has promised to look into the bipolar political problems to ensure that the interests of the East African Community are safeguarded and protected.
Hon. Muwonge Mugwanya Daniel said, "EAC needs a central leadership which looks at the bigger picture of the EAC and not the interests of the different countries."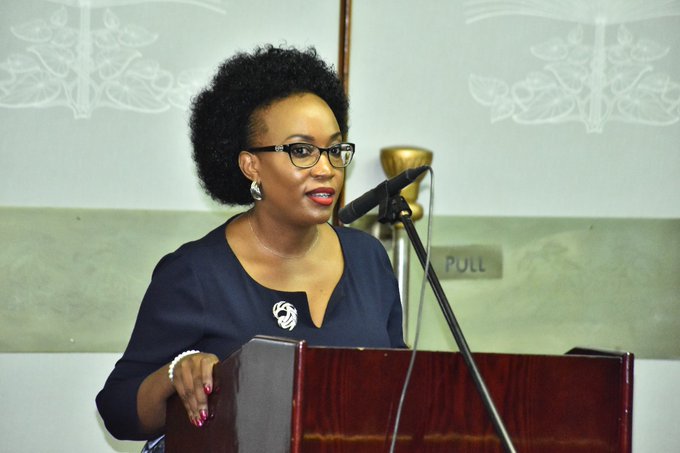 Hon. Stella Kiryowa while addressing the Members of parliament, called for the investment in market intelligence and equity markets if the EAC is to benefit from the political federation of the Community.
Hon. Kateregga Mohammed, the Jeema Secretary General and flag bearer for EALA elections, highlighted the need to strengthen the regional market which will help to address the problem of unemployment in the long run.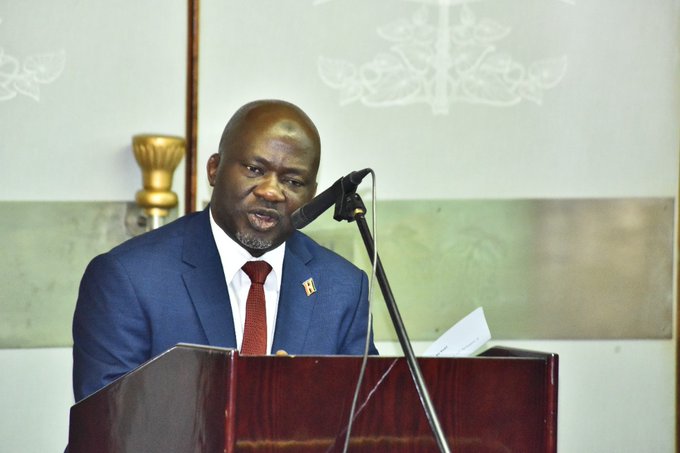 Hon. Julius Bukyana, while addressing the Members of Parliament, highlighted the need for the East African Community Market which can be used by the member states in joint negotiations with other regional blocs.
He further proposed the need for the establishment of the East African Bureau of Standards which would be used across the board by all Member states to address issues of quality of goods from the different countries that are always blocked from entering some countries.
The Deputy Speaker Hon. Thomas Tayebwa then suspended the house to allow Members of Parliament vote for the candidates of their own to EALA.
The 28 candidates were nominated and only 9 must be elected to EALA. NRM already fronted six all of which are incumbents.