President Yoweri Kaguta Museveni has been commended for initiating the Zonal Industrial Hub program, aimed at skilling and curbing unemployment among the youth.
According to Kween County Member of Parliament (MP), Hon. William Chemonges, the Industrial Hub program is one of the serious initiatives through which the NRM Government is supporting the local people wholeheartedly.
The MP made the remarks during the graduation ceremony of 216 students at Sebei Zonal Industrial Hub situated at Nasak village, Chepsukunya Town Council, in Kween district yesterday, Saturday, January 7, 2023.
The graduates received Level I Certificates from the Directorate of Industrial Training (DIT) after successfully completing a six-month free training in different vocational disciplines.
"I would like to thank President Museveni and the State House Comptroller, Ms Jane Barekye, for putting a very special interest in implementing this skilling initiative. I must thank you for that because this is one of the serious initiatives of the NRM Government which is supporting the local people. As a Member of Parliament, I will take the issue to the House and I think the committee in charge should again take interest and study this well so that, if need be, we may have to add more funds to this initiative," Hon. Chemonges pledged.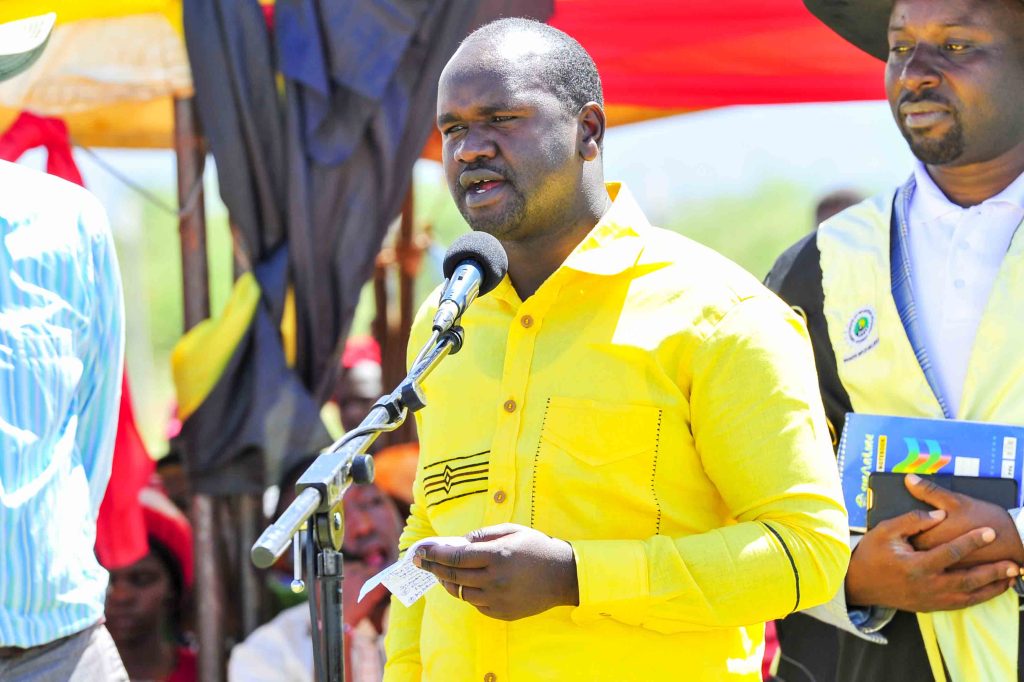 "It's now upon us as Government to ensure that we have clear policies that can guide these graduates on their next endeavours."
Hon. Chemonges also promised to employ some of the graduates such as carpenters and welders in his engineering firm.
"Madam Chief Guest, you are in a better-off position. We need to have a policy in the country that will make every company, even if international, where the priority of all the technical jobs should be given to Ugandans because that is how we shall realise the impact of this investment," he added.
He went ahead and gave his short history with the intent to motivate the graduates.
"I remember in 2002 when I sat for my O' level, there was no one among all my caretakers to take me to A' level or any other vocational Institute. I had to do all that it takes to mobilise all my relatives to get me fees. Some sold their land for me to go to UTC Elgon in Mbale to study a craft certificate course in plumbing. I almost failed to do my exams in the final semester. Good enough, there was a technical course I had already started doing. I went to Mbale to do private plumbing work and that is what gave me the money that I used to pay for my final semester of my course. I am really very proud of that story because now I'm your Member of Parliament and I think I'm going to be your Member of Parliament for some good time," he said.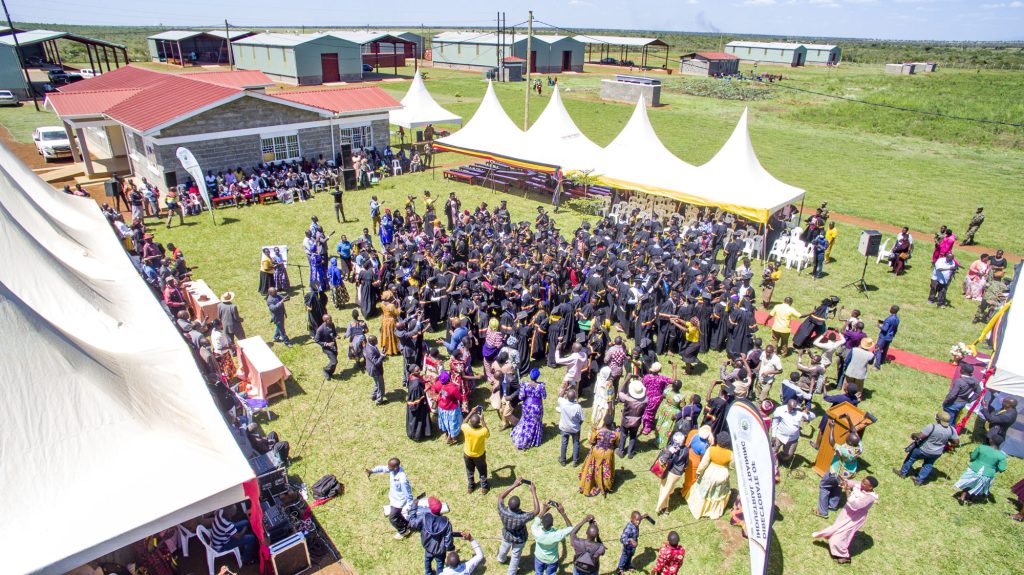 On her part, Ms. Barekye, who represented the President, advised the youths in Sebei Sub-region to work hard and get their families out of poverty.
"Utilise these skills by engaging in productive activities and get poverty out of your families and develop the economy of Uganda," Ms Barekye said.
Addressing the attentive audience, the State House Comptroller revealed that President Museveni initiated the Zonal Industrial Hub skilling program with a vision of curbing unemployment among the youth. She, therefore, urged the beneficiaries to utilise the chance by putting their acquired skills into proper use.
"And now that you have qualified with your certificates, please, move forward and create jobs. Don't aim at being job seekers. Create jobs for yourselves and others as well because when you start up a saloon, you cannot work in it alone. You have to employ others to help you," she said.
"Parents, these children are coming back home. Please, guide them, and support them in any way possible! Teach them how to save because if they don't save, they will not develop, and they will not support their families. Our learners, thank you for agreeing to be transformed. You would have failed us if you were not in agreement with us."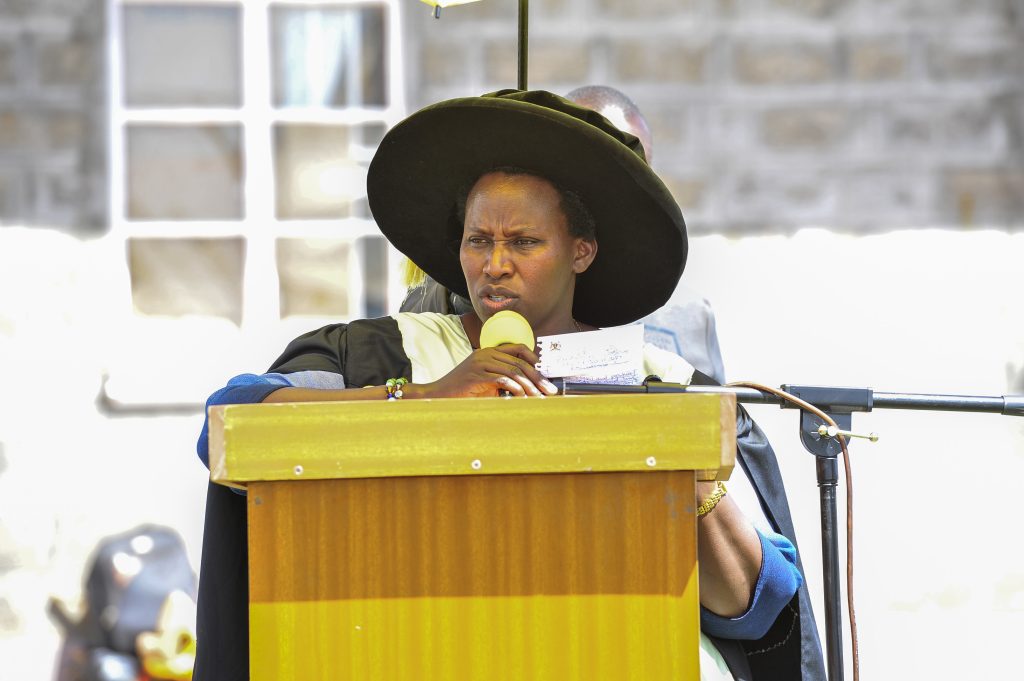 Ms Barekye further tasked leaders to support the graduates in achieving their dreams of transforming their lives.
"We have a lot to support these young people in. We have local government contracts; I'm asking kindly that since we now have the qualified groups, if you are to give out contracts to business people, tell them that we have welders,  we have carpenters and we shall always have them since this is a continuous process. Please, dictate in those contracts and ask these contractors to buy items from our graduates so that they don't put their skills to waste," she requested.
"Also link them to the available Government programs like Parish Development Model (PDM) which has a portion of 30 percent of the funds allocated to the youths. Help them so that they can utilise that money."
Ms Barekye also noted that the hub has a common user facility which they're going to equip with machines in the next intake to help the graduates make products that they will in turn sell to make money.
"I'm going to consult all these other leaders of mine to see how we can upskill the already skilled beneficiaries so that we aim at promoting them to higher levels."
Eng. Raymond Kamugisha, the Director of Presidential Projects and Industrial Hubs at State House, commended President Museveni for his wisdom, guidance and love for his country that enabled him to come up with interventions to curb unemployment among the youths through skilling.
"This is the day the Lord has made for us. For the first time in the history of this country, in this subregion, we have people who have never stepped in class and who have never stepped in P.7 graduating as people from Harvard or Makerere University. The Lord chose the best leader in the whole world and gave him to us as a country," said Eng Kamugisha, the immediate supervisor of all the 20 Zonal Industrial Hubs around the country.
He also assured the graduates that as stakeholders, they will keep in touch with them to ensure that they are absorbed and able to start up something productive in the economy.
"We have trained you here graduates so that you can go and survive anywhere because we have taken you through mchaka mchaka, mindset change and we have given you the skills. Moreso, make sure that you don't leave this place without the contacts of people like the RDCs, Managers and Commercial Officers who will guide you in case you are stuck. We don't want to see you loitering out there yet we skilled you."
Mr Tukei William Wilberforce, the Kween Resident District Commissioner (RDC), advised the graduates to start their own jobs rather than wait to be employed.
"You should be exemplary in society so that you inspire those who are yet to join the skilling initiative."
Mr Chelogoi Geoffrey, the Kween District LCV Chairperson applauded President Museveni for bringing peace to the sub-region. He said Sebei is one of the areas that were greatly affected by insurgencies in the past years, but now it's a peaceful place due to the efforts of the NRM Government under the wise leadership of President Museveni.
"This was a deserted area but as of now life has been brought to the region," Mr Chelogoi asserted.
Meanwhile, Mr Patrick Byakatonda, the Director of the Directorate of Industrial Training (DIT) revealed that the certification the graduates received is not just a certificate of attendance, but a valuable qualification recognised nationally and globally.
"You have received Level I Certificates but also you have received a bridging one; which means you now have both Primary Leaving Examination and Uganda Certificate of Education qualifications even if you have never gone to school…. Now, if you want to stand for LCV or Parliament, you will need to come for another program here and you get level II," Mr Byakatonda said.
Mr Benard Mwasa, the Manager of Sebei Zonal Industrial Hub informed the Chief Guest that they recruited 220 students but four of them dropped out due to some unavoidable circumstances, so they remained with 216 students who successfully completed the training.
Mr Mwasa added that the trainees were selected from four administrative units of Bukwo District, Kween District, Kapchorwa District and Kapchorwa Municipality.
"Do not sit on the skills you have acquired because what you have now is a goldmine," he told the graduates.
The beneficiaries were trained in different vocational skills such as carpentry, hairdressing, tailoring and welding.