The President of Mozambique H.E Filipe Jacinto Nyusi has said he will use Kapeeka Industrial Complex as a model to empower his people, especially veterans who fought for Mozambique's independence, to develop their country.
He was Thursday addressing the National Resistance Army (NRA) veterans from Luwero Triangle at Liao Shen Industrial Park in Namunkekeera rural industrial center, Nakaseke District.
President Nyusi began by thanking President Museveni for the invitation to visit Uganda.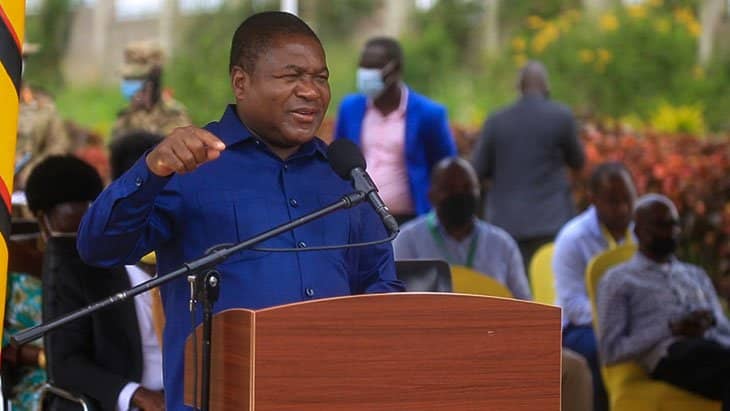 "He (Museveni) was in Mozambique recently but unfortunately; we had some difficulties then. I would like to thank him because, in this short visit, he presented a great vision to us," Nyusi said.
"I was telling President Museveni that our history is very extensive. It was too long to explain to my spouse where Mozambique came from."
Museveni last visited Mozambique in 2018.
We have agreed with H.E Felipe Jacinto Nyusi to renew our countries' commitment to strengthening areas of cooperation, particularly in the fields of; Defense and Security, Immigration, Agriculture, Energy, Petroleum and Mineral Development. pic.twitter.com/7snXx7p028

— Yoweri K Museveni (@KagutaMuseveni) April 27, 2022
During the three-day visit, he laid a wreath on a monument built in commemoration of fallen officers and men of FRELIMO, the military and political force that led Mozambique to independence from Portugal in 1975.
Museveni also visited Montepuez where the first 28 Front for National Salvation (FRONASA) fighters were trained between 1976 and 1978.
"President Museveni was in Mozambique in 1968 when we fought the Portuguese. He visited the freed areas during the liberation war. It was then that we realized that united, we can do more," Nyusi pointed out.
"I heard a veteran (Brigadier General Bosco Omure) saying Mozambique is their second home but it is their first home because they came to liberate us and made us a country. When they (veterans) came in 1978, Samora Machel decided to prepare them for a liberation war."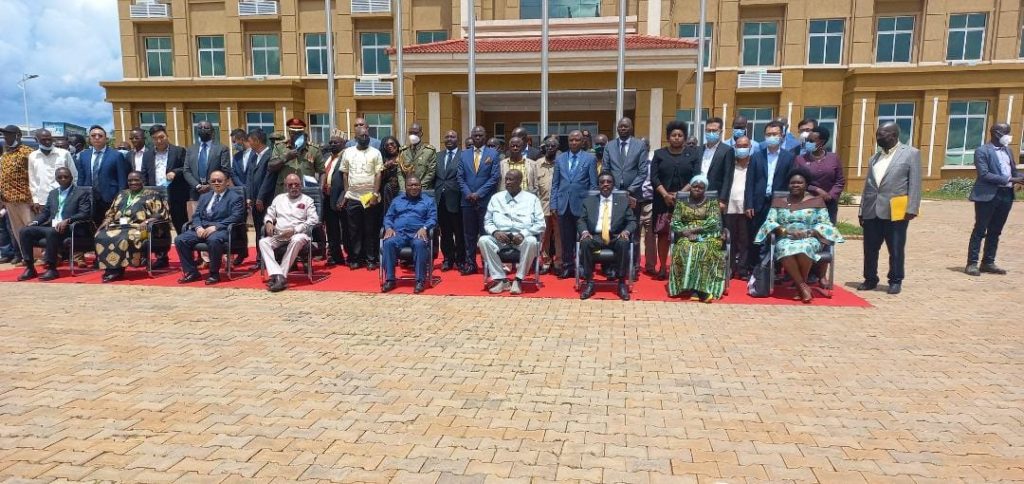 Samora Moisés Machel was a Mozambican military commander and political leader.
A socialist in the tradition of Marxism–Leninism, he served as the first President of Mozambique from the country's independence in 1975.
"Don't look at these Generals now, they were young then, they could run and do everything," continued Nyusi, adding, "The relationship isn't only about training, we came with our brothers to fight Idi Amin (former Uganda President). Most Mozambicans gave their blood here."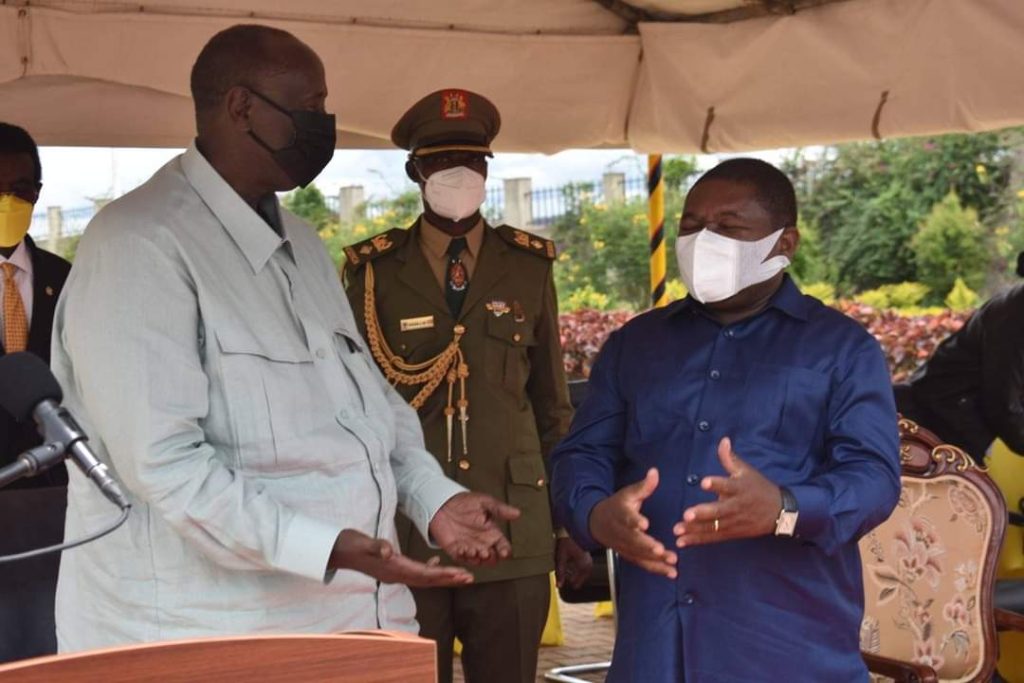 Nyusi also spoke about the terror in Cabo Delgado province in northeast Mozambique which he said Museveni knows about.
"In 2017, they killed children, and women and burnt houses. We are receiving support from Museveni. We have people in the field and when we need help, he is ready to give it."
President Museveni last year sent Gen Ivan Koreta to Mozambique with a promise to aid the country fight terrorism.
Like Koreta, another veteran who trained in Mozambique, Brig Bosco Omure, also met President Nyusi over the fight against terror.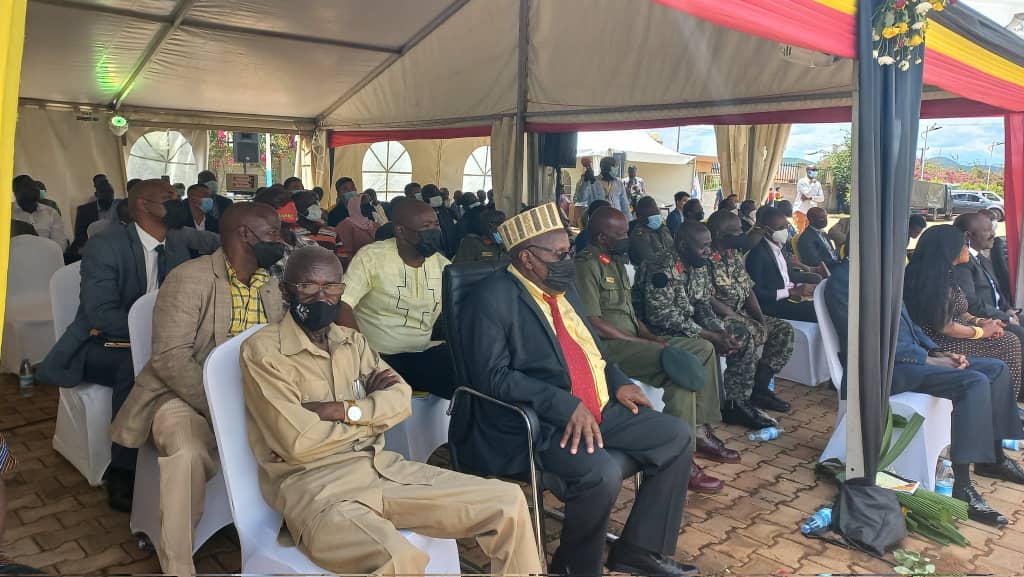 Speaking at the Thursday event, Brig Gen Omure who now serves as the Operation Wealth Creation (OWC) Regional Coordinator in Lira, thanked President Nyusi for hosting him during his visit to Mozambique.
"Thank you very much, come again because Mozambique is our second home. I was there in November last year. I was sent to talk to him (Nyusi) but he gave me a home. The president gave me a house," Brig Gen Omure revealed.
He added: "We are grateful. It was a bad time when Amin was here but Mozambique agreed to train us and with the help of President Julius Nyerere (former Tanzania leader), we managed to get where we are now."
In response, President Nyusi revealed that Brig Gen Omure did not visit Mozambique empty-handed.
"The General didn't come to Mozambique empty-handed. He came with support which we are using to fight terrorists."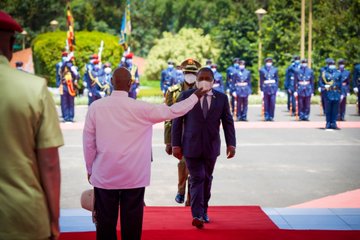 After their meeting at State House Entebbe on Wednesday, President Museveni said he and Nyusi had agreed on several areas of cooperation.
"We have agreed with President Nyusi to renew our countries' commitment to strengthening areas of cooperation, particularly in the fields of; defense and security, immigration, agriculture, energy, petroleum and mineral development," Museveni said.
This same message was reiterated by President Nyusi.
"Yesterday (Wednesday) in our tête-à-tête with President Museveni, we discussed how to build a project for veterans and empower them to learn from Uganda. We are brothers who have been there for a long time, our diplomatic relations are very good."
He went on: "It is not enough that we should be good brothers. We should know that with an empty stomach, we can't move on. So, we must do something about it. We are happy to see industrial parks like this. We will empower our people too."
After his speech, President Nyusi flew to Luwero and Nakasongola districts to visit presidential farms.
The event was attended by; host Gen Salim Saleh (rtd) who is the Coordinator of Operation Wealth Creation and Special Presidential Advisor for Defence, the Minister of Foreign Affairs Gen Jeje Odongo Abubaker, the Minister of State for Security Gen Jim Muhwezi, the State Minister for Internal Affairs Gen David Muhoozi, the Minister for Energy and Mineral development Ruth Nankabirwa, the Minister of State for Defence and Veteran Affairs Hon. Huda Abason Oleru and the Minister of State for Luwero Triangle Hon Alice Kaboyo.
Others present were; Commissioner General of Prisons Canon Johnson Byabashaija, the Deputy Inspector General of Police Maj Gen Geoffrey Tumusiime Katsigazi, the Chief Political Commissar (CPC) of the UPDF Maj Gen Henry Matsiko and the veterans from Luwero Triangle.