State Minister for Trade, Hon. Harriet Ntabazi, over the weekend, led Uganda's business delegation to Goma city in North Kivu Province for the second leg of the Uganda-DRC Business Summit.
She addressed the media Saturday on arrival at Goma International Airport, stating clearly that Uganda business people are in Goma to do business.
She said the summit is intended to build harmony between Uganda and DR Congo in terms of building trade relations and connections.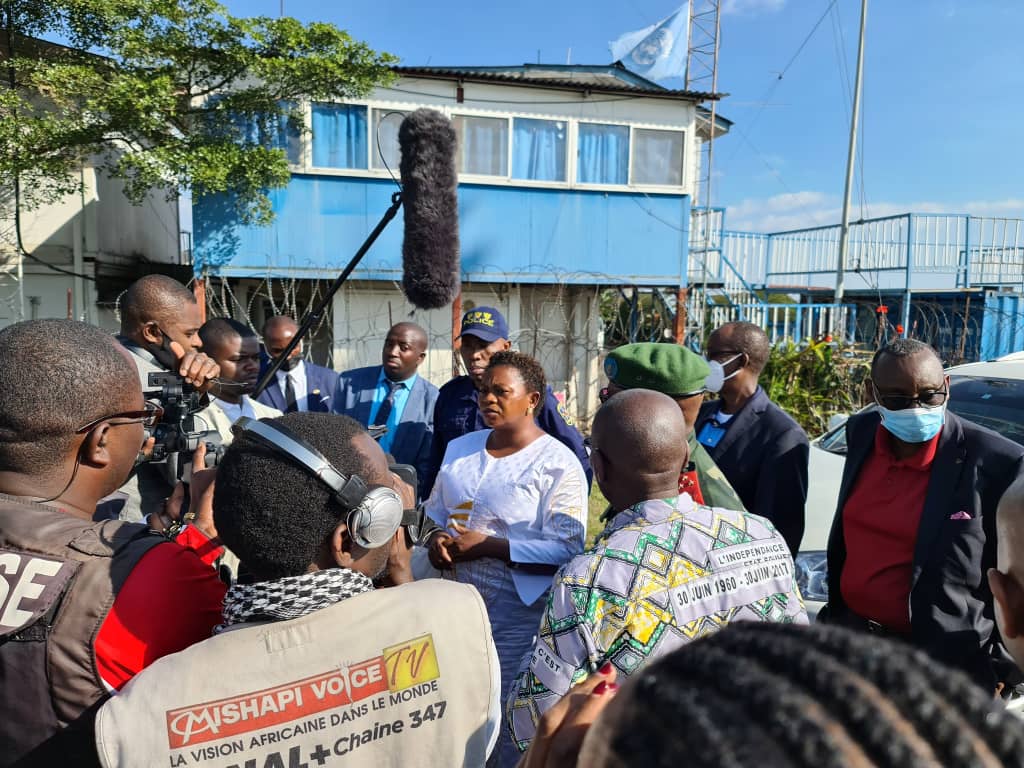 "Of course, after the East African integration, now we are going to DR Congo officially. We used to go there privately but now the road is open, the door is open and we are calling upon all private investors to join with our private sector," she told journalists.
"We came with a huge private sector team led by the Private Sector Foundation board, the executive director and the team. We also came with a team of technical staff from the Ministry of Finance, Uganda Revenue Authority (URA), Immigration and Internal Affairs, ministry of Trade and other officials to deal with barriers that have been hindering trade between Uganda and DR Congo."
According to Ntabazi, the major hindrance now will be the transportation of these goods because of the distance and the road network.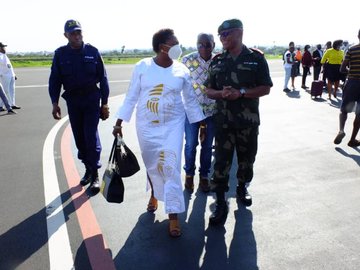 "But we have been well received, we are so glad. We have been welcomed in a joyful manner, the governor is here with his team and the ambassadors are here. We are all grateful."
The minister was received by North Kivu Province Governor, Lt Gen Constant Ndima.
She added: "We shall have a good time in the two-day summit beginning Monday to Wednesday. We are very eager to do business."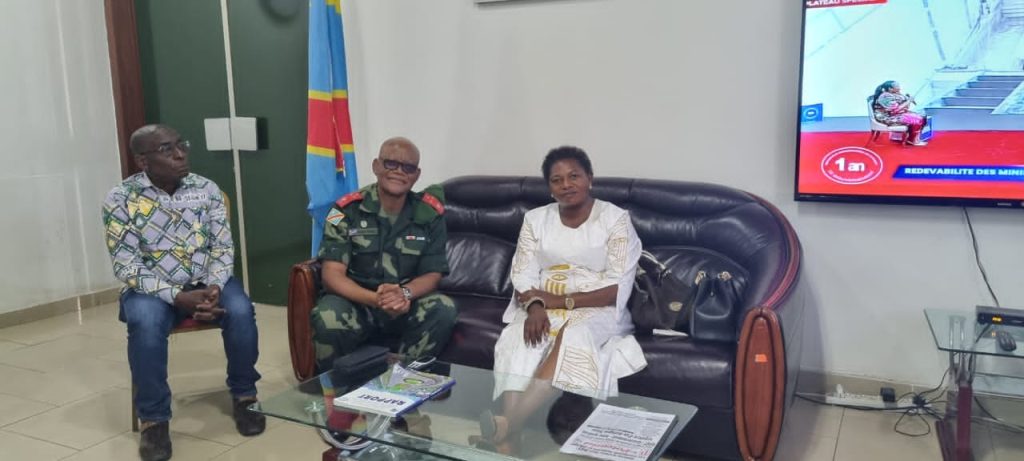 The second leg of the summit which kicks off today June 6, 2022, will be held at Serena Hotel, Goma.
DR Congo peaceful for investment
According to Ntabazi, DR Congo is peaceful for investment and of her 26 provinces, only two are not stable in terms of security.
The 200-strong delegation includes heads of government agencies and private sector players who are searching for joint investment opportunities with Congolese counterparts.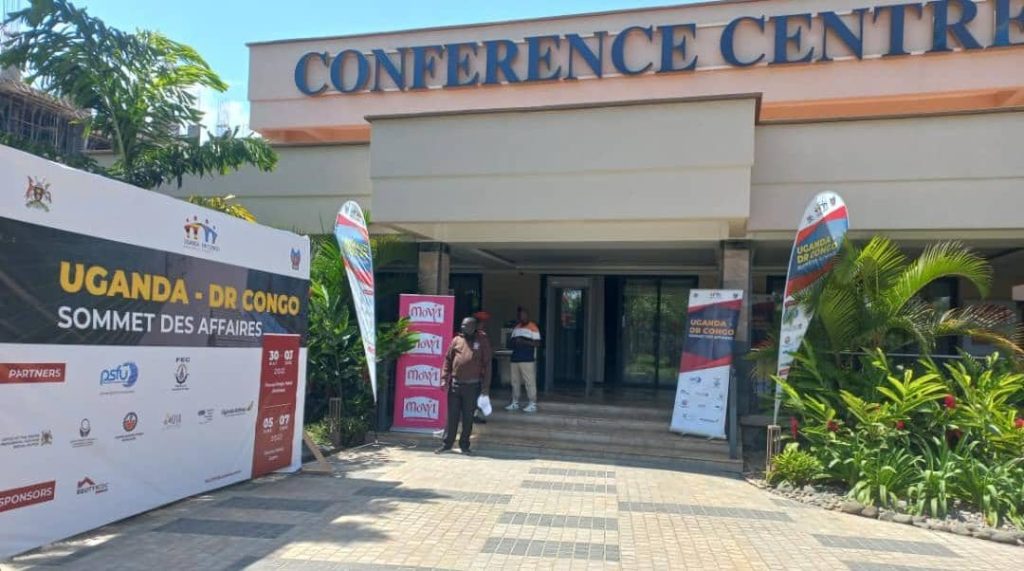 On Sunday, Private Sector Foundation Uganda (PSFU) had an engagement with Thomas Ocaya, the Managing Director at Rose Foam factory to understand the business dynamics in Goma city.
Rose Foam is produced by Royikems Congo SARLU, a subsidiary of Royikems Industries Limited.
Rose Foam operations started in May 2022, and they are currently employing 50 people (10 are Ugandans).
In the afternoon, Uganda's consulate in Goma hosted the Ugandan delegation for a cocktail.
Minister Ntabazi thanked the Consulate for the good work in promoting relations and trade between Uganda and DRC.
The Ugandans living in Congo gifted the leaders of the Ugandan delegation in appreciation of the Government's efforts to support Ugandans living in Congo.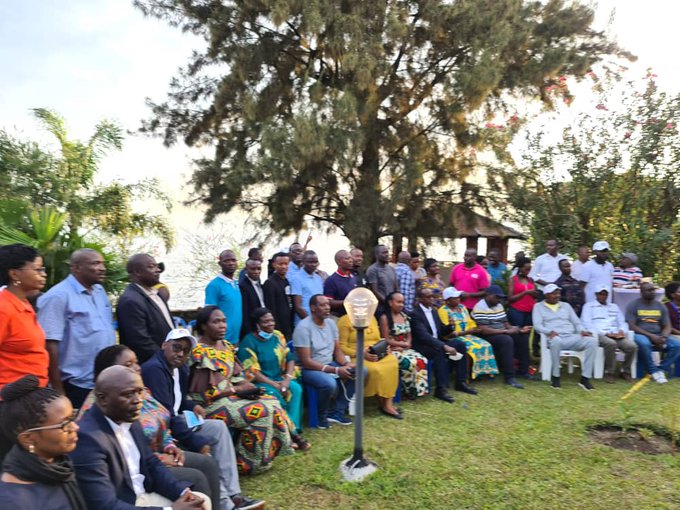 The Minister urged Ugandan investors to tap into the service sector in DRC including saloons, restaurants, etc.
The summit was organized by Private Sector Foundation in partnership with Equity Bank, Uganda Export Promotions Board, Uganda Manufacturers Association, Trade Mark, Uganda Airlines, Office of the Senior Presidential Advisor on Special Duties, Uganda National Chamber of Commerce and Industry and Federation des Entreprises du Congo (FEC).