Mengo Senior School has been crowned the champion of the Uganda Speech and Debate Champions League 2022 which was organised by the National Debate Council of Uganda and the State House Ant-Corruption Unit.
Students from 12 schools around the country took part in the debate that rotated around interventions to fight Corruption.
In the finals, Nyakasura School tussled it out with Mengo SS on the motion: "The Citizenry is rightly positioned to win the Anti-Corruption War".
Jonard Bwambale from Mengo SS emerged as the Top Debater from the Debate Champions Track.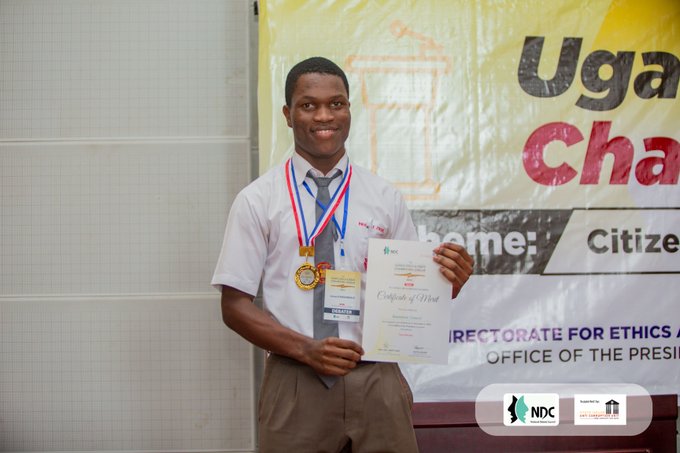 The winner of the Guest Schools was Code High School while Mengo SS emerged as the Champions of the Champions.
The awards taken home by the participants included; the top 10 Speakers, Best Public Speaker and Poet, Winners Championship Guest, First Runners Debate Champions, and Overall Winners of the Champions League.
In his remarks, the Head of the State House Anti-Corruption Unit, Brig Gen Henry Isoke, called upon the students to be good anti-corruption ambassadors wherever they go because they are the future of Uganda.
He noted that young people can be moulded in the right direction.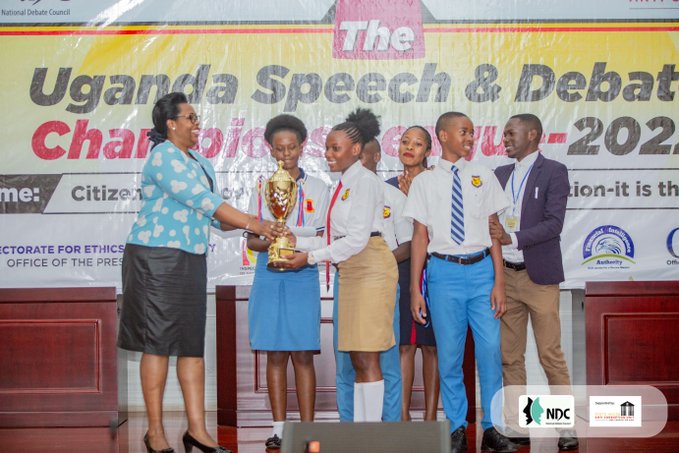 "Citizen participation is meaningless if they aren't informed. Platforms like debate are vital as they give citizens the confidence to speak and rise against evils like corruption," he said in remarks read for him by the deputy head, Ochwo Ochwo.
He added that it requires constant mobilisation, accountability and transparency in all sectors of the public.
"We must be equipped in all areas, especially involving the masses because there is no institution which can fight corruption alone, so it's an obligation of all the citizens," he said.
In some of their remarks, the students noted that the fight against corruption has been underfunded and punishments for the corrupt are too weak.
The awards being taken home by the Participants at #USDCL22 for;
Top 10 Speakers
Best Public Speaker & Poet
Winners Championship Guest
First Runners Debate Champions
Overall Winners of the Champions League@AntiGraft_SH @OAG_Uganda @IGGUganda@PPDAUganda#CorruptionIsWinnable pic.twitter.com/E1PjqVWnZJ

— National Debate Council Uganda (NDC) (@NDCUganda) December 5, 2022