Uganda Tourism Board (UTB) alongside Uganda International Marathon have announced yet another edition of the Uganda International Marathon that is due to be held on June 2 in Masaka.
The marathon, the fourth of its kind will have the marathoners set off from the Liberation Square in Masaka with Prince David Wassajja of Buganda kingdom as the chief runner.
This year's edition will be geared towards raising financial resources to support humanitarian projects helping disadvantaged children, unemployed youth, disabled individuals, people affected by HIV, street children and the elderly in Masaka.
According to UTB, the event "is a unique event seeing 200 international runners representing every continent on the planet coming to run either 10km, 21km or 42km".
About 2,000 Ugandan nationals will also participate in the race to compete against the international runners for winner's prizes of laptops, smart phones and sound systems.
The marathoners are targeting raising sh1.4 billion from the race. All proceeds from the race will go towards community based organisations in the greater Masaka.
All funding given to projects is done in a sustainable way helping them create income generating programs and become independent.
In 2017, the race raised over Shs 520 million (USD 141,000) for charity, making the Marathon one of the largest fundraising events in Uganda. This year's target is to double that figure.
Beyond the fundraiser race, both international and domestic runners boost the local economy through the week of activities.
The use local accommodation, services and visit attraction like Lake Nabugabo among others. After the race, many internationals take safaris to different parts of Uganda, especially the national parks with gorilla trekking being a popular choice.
At a press conference on Monday, Henry Blanchard the Director of Uganda Marathon said; "We are looking to welcoming about 200 runners from all over around the world to run alongside about 2000 runners from Uganda".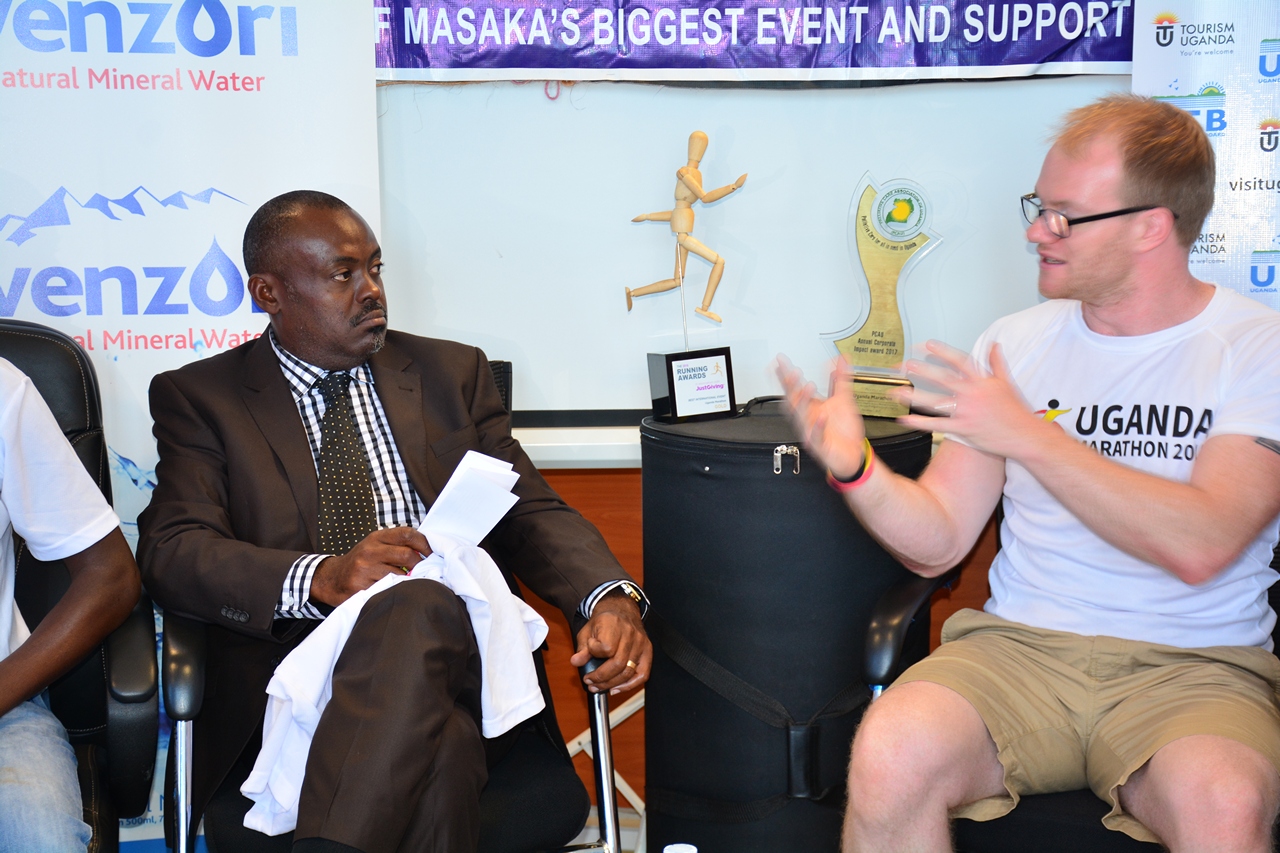 "This is an event that's all about helping and empowering Uganda through charities to the communities in Masaka," he added.
On his part, Steven Asiimwe the CEO of UTB said the Marathon is significant in promoting both Uganda's tourism but as well, to boost the local economy in Masaka.
"From a tourism perspective, this is very important especially for Uganda's visibility. The people who took part in the previous marathons traveled around the country and also got to meet the people which left a lasting impression on Uganda a a destination".
"For that reason, these same people are coming back and they also told others who will be visiting Uganda too".
The Uganda International Marathon brings participants from all over the world to take part in a one week celebration of Ugandan culture, social progress and sport.
Its mission is to create opportunities and funding for the urban area of Masaka and beyond, by using sport and international sponsorship as a means to develop and fund local initiatives.
Some of the sponsors for this year's marathon include UTB, Rwenzori, Coca Cola, Stanbic, SoSure and ReadyPay Solar.