Kampala Mayor, Erias Lukwago and FDC mobilizer Ingrid Turinawe have been arrested by police on Tuesday over what police claim were intelligence reports that they were planning to hold unlawful processions in the city.
Police had earlier on Tuesday deployed at Mayor Lukwago's home in Wakaliga, Rubaga Division in an operation led by Old Kampala Police DPC Grace Nyangoma. When he attempted to leave his residence, he was forced into a waiting police van and taken to an unknown destination.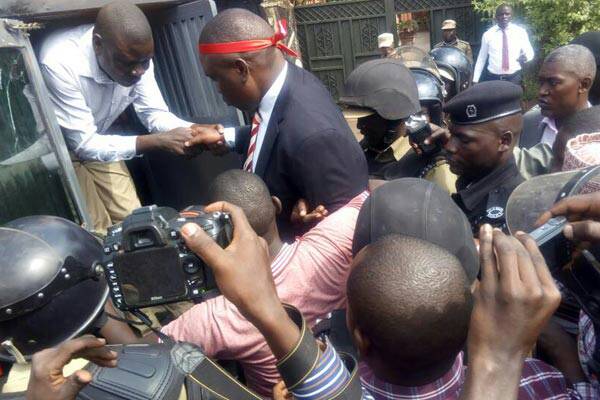 Nyangoma said that she had received intel that opposition politicians had a planned procession that was likely to cause commotion in town.
Ingrid Turinawe on the other hand was intercepted at Kiteitika and dragged out of a taxi that she was using for her transport from Gayaza to the city centre. With a red ribbon wrapped around her head, with a red bag, red blowse and red shoes, Ingrid was in company of other people also wearing red ribbons, presumably protesting the age limit constitutional amendment.
Police officers then led her into a police van and drove her off to a yet to be known place. Reports claim that she had been distributing red ribbons to people in Gayaza.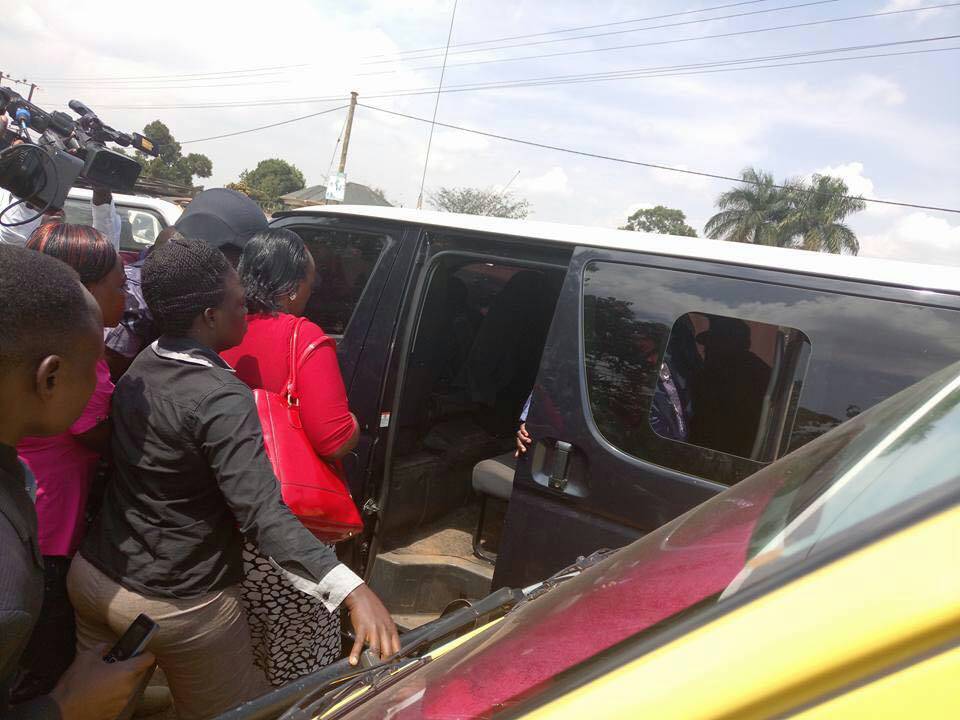 Last week, former FDC President Kizza Besigye urged citizens to join a campaign to use public transport means in protest for the proposed scrapping of the Presidential age limit of 75. If the age cap is removed, incumbent President Museveni, 73, who is in his fifth term of office will be eligible to run again in 2021.
Meanwhile at his Kasangati home on Tuesday, while speaking to the press, Besigye reiterated his appeal to the elite to "stop moving with your private vehicles every once a week and other actions will roll out until the regime surrenders."
Besigye said that President Museveni will go even though it might take a while.
"This is not about the Constitution as a document and it is not about me. It is about the will of the people. Do not touch the will of the people," Besigye said.