Uganda Martyrs Hospital Lubaga has finalized plans to build a state-of-the-art Specialist Centre in Kampala.
On Friday, September 30, 2022, the Chancellor of Kampala Archdiocese, Rev. Fr. Dr. Pius Male Ssentumbwe, flagged off the construction of the state-of-the-art Specialist Centre at Lubaga Hospital.
In addition to the world-class patient experience, the Specialist Centre will offer modern transplant services, over 25 specialized and super-specialized medical services, affluent in-patient-wing and private outpatient services.
Lubaga Hospital is a catholic based non-profit organisation started in 1899 and is owned by the Roman Catholic Kampala Archidiocese.
Lubaga hospital is one of the oldest hospitals in Uganda having existed for over 100 years.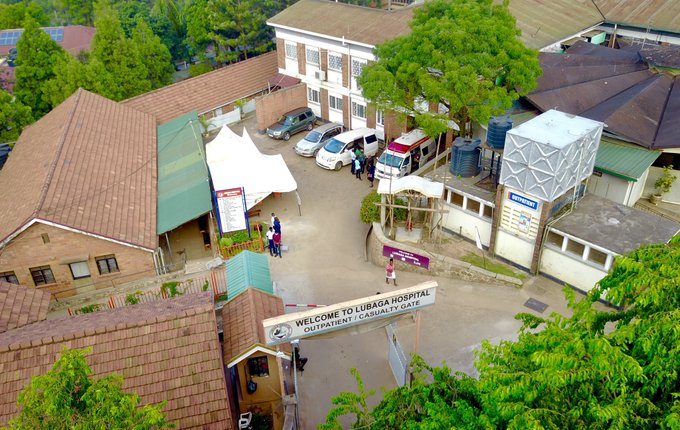 It is the second oldest hospital in the country and has offered health care to millions of people during its long history of existence.
According to Lubaga Hospital Executive Director, Dr. Julius Luyimbaazi, the story of Lubaga Hospital started on 18th October 1899 when six missionary sisters of Our Lady of Africa arrived at Lubaga hill where they were given a plot of land of Land by Kabaka Daudi Chwa.
Beginning as an open-air dispensary in the first few months, the facility grew to a twenty-bed Hospital by 1900, and with the grace of God this journey of growth has since taken leaps and bounds to-date.
Being the second-oldest Hospital in the country, we take pride in having taken care of the health care needs of Ugandans for the last 122 years, through times of war, epidemics, natural disasters and now COVID-19 pandemic.
Presently, the Lubaga Hospital is a 240 bed-capacity referral unit offering a full range of specialized and super-specialized services, and with the Vision of being "a state-of-the-art health care facility in Africa".