Legendary drama actor, playwright and director Christopher Mukiibi, over the weekend graced the stage after spending over 20 years without performing.
The dramatist last made a stage appearance in the 90's.
However, on Friday June 3, 2022, he returned with his historic award-winning play dubbed "Abassa N'abassa".
The modernized "Abassa N'abassa" illustrated the life of two best friends, Kasirye and Dan, living in a society characterized by deceit, gossip, cross-generation sex, among others.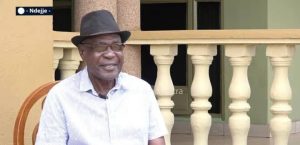 Speaking at the end of the play, Mukiibi said he is back on stage to fill the missing link.
Robert Musitwa, the Public Relations Officer at National Theater, said they have brought back the legends because young people need mentorship which has been lacking in the sector.
"We all know that without mentorship, success in any discipline is just impossible. Secondly, there is need for a smooth transition and succession," he said.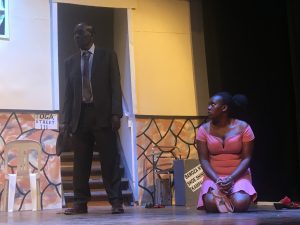 "Soon, Mukiibi and his peers will be offstage. This calls for those who will take over from them to learn from them. Bringing these legends back is one way of fulfilling our mandate of preservation as Uganda National Cultural Centre (UNCC) besides reviving theatrical activities after the lockdown."
Kiyimba Musisi, a Board member of the UNCC, said they realized a need to return such plays on stage to win back the audience that had turned away from the Theatre.
Andrew Sebagala, the Production Officer at UNCC, reiterated UNCC's support towards theater and all creatives.
The plays will run for the whole month of June during weekends at the National Theater Auditorium.