It was an evening of uncontrollable laughter last Friday at Acholi Inn in Gulu as MC Kash – one of the biggest comedy talents from Northern Uganda – celebrated the 6th anniversary of his Laugh with Owakabi Comedy Show that was sponsored by Uganda Waragi.
The show has been a mainstay of Northern Uganda's comedy scene since its start, giving the guests a taste of what pure, unadulterated comedy feels like – with performances from international acts like African Joker from Zambia – who was mesmerised by Uganda Waragi – and Oga Obina from Kenya.
There were also great performances from great comedians from Northern Uganda, including Ali and Katta – a comedic duo from Gulu, Sundiata from Arua and many more – all of whom received a lot of support from the crowd as the show went on late into the night.
MC Kash appreciated the fans for walking this journey with him through the years, his fellow comedians for always coming through to support the shows, and the sponsors – Uganda Waragi – for stepping up for talented Ugandan comedians to show their skills.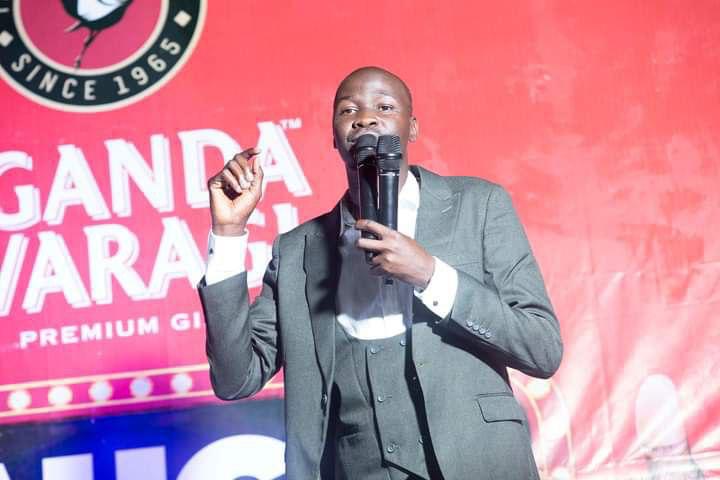 Hillary Baguma, the Brand Manager of Mainstream Spirits at Uganda Breweries Limited (UBL) said, "As the Spirit of Uganda, Uganda Waragi celebrates all the things that are uniquely and authentically Ugandan.
And because Ugandans are naturally jolly and jovial people, we saw comedy as a way to bind our consumers even closer while providing a platform for talented Ugandan comedians to demonstrate their skills for the country and the world to see to help nurture their career growth."
The event also featured entertainment from DJ Joel Fresh and DJ Emma.