American Actor Terrence Howard and his wife Miranda Park on July 15 paid a courtesy call to Oyo Nyimba Kabamba Iguru Rukidi IV, the Omukama of Tooro at his Karuzika palace in Fort Portal.
While at Karuzika, Omukama Oyo welcomed his guests who were accompanied by Agriculture minister, Frank Tumwebaze and his wife.
The Omukama wished his guest a safe stay as he enjoys the jewel of the Pearl of Africa.
Oyo said they discussed collaboration in Tourism and Education in Tooro. The actor and his wife were given pet names (Empaako).
Howard was given Araali while his wife was named Abwooli.
"Empaako is an important part of the Tooro Kingdom culture," King Oyo said after the "empaako naming" ceremony.
He added: "When given to visitors, it is a sign of a lifelong friendship and so today I have given Terrence Howard Empaako "Araali" and his wife Mira Park, Empaako "Abwooli"."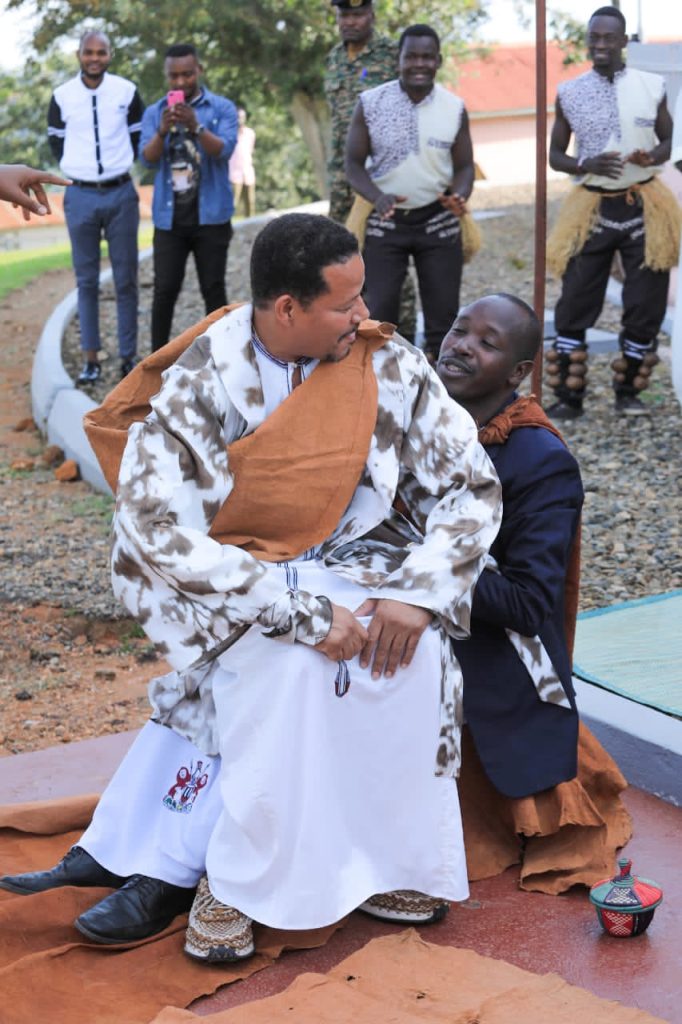 Minister Tumwebaze thanked Omukama Oyo and the Queen mother, Best Kemigisa, for hosting the guests in the beautiful Kingdom of Tooro.
"I particularly thank @KingOyoOfficial for giving him & his wife Pet names of Araali & Abwooli respectively. #VisitUganda, The PET Names (Empako) giving ceremony was fun. Tooro Ekasemera Caali," he tweeted.