President Salva Kiir has appealed to all South Sudanese people to maintain peace and order during the ecumenical visit.
Speaking during a Sunday Mass at St. Theresa Cathedral in Kator on Sunday, President Kiir urged all the faithfuls to turn out in large numbers to receive the Holy Father (Pope Francis).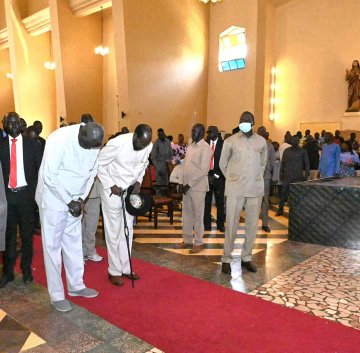 Pope Francis is expected to arrive in Juba on 3rd February 2023 alongside two eminent religious leaders, the Archbishop of Canterbury Justin Welby and the Moderator of the General Assembly of the Church of Scotland, Rt Rev Dr Iain Greenshields.
Also present at the Church in Juba were; Vice President for Economic Cluster, Dr James Wani Igga, Minister of Environment, Josephine Napwon and other top government officials.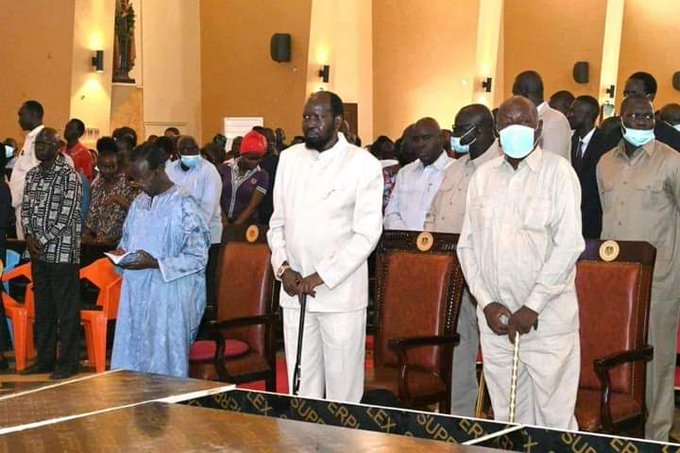 On Saturday, President Salva Kiir was joined by First Vice President Riek Machar and Vice President for Service Cluster Hussein Abdelbagi, and other senior government officials, in an inspection around Juba city.
He oversaw the preparation for the "Ecumenical Pilgrimage of Peace".
Speaking during the launching of H.H. Pope Francis Road, President Kiir revealed that the road was named after the Holy Father as a gift by the South Sudanese people to Pope Francis.
According to the Minister of Presidential Affairs, Hon. Dr Barnaba Marial Benjamin, President Salva Kiir also declared Friday, 3rd February 2023 a public holiday for members of the public to attend the prayers at Dr John Garang Mausoleum in Juba.