Kenyans took to social media on Monday in outright defiance of opposition leader Raila Odinga's call on his supporters to boycott work. Odinga who lost the just concluded Presidential election has since contested both the results and legitimacy of the President-elect Uhuru Kenyatta who he claims rigged the election.
On Sunday while addressing his supporters in Mathera, Nairobi, Odinga told them not to go to work on Monday but rather stay home and mourn those killed during protests two days ago.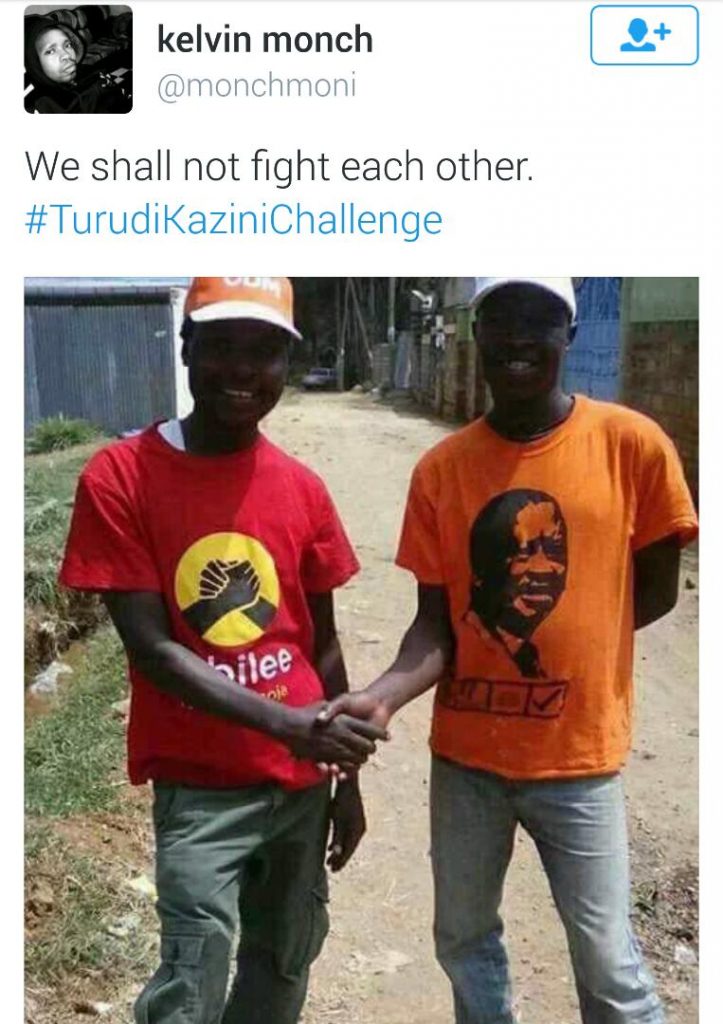 But Odinga's appeal has been received with anguish by a large section of Kenyans most of them saying it was selfish and inappropriate especially in a country where unemployment remains a big problem. Others say the election is behind them and therefore normalcy (including work) must return.
Kenyans expressed their dissatisfaction in the opposition figure's message using a hashtag #TurudiKaziniChallenge on social media platforms asking fellow Kenyans to return to work.
"The Future Of Your Children Is In Your Hands. Education. Food. Shelter. Clothing," Abudishukri Osman tweeted.
Nyaingiri Harion also tweeted; "If only I was employed by Raila Odinga, I couldn't go to work today. I am going to work because my employer needs me."
Others posted photos of themselves going about their normal business at the work place saying their livelihood dependent on work.
"The common wananchi (ordinary citizens) don't have your millions & cushy retirement packages. They need to work!" Waithira Protano said in a tweet, alluding to the privileged Odinga's  immense compared to his supporters'.
Ahmed Salim tweeted; "Life has to move on. We need to do what we do best. Build this nation. Kenyans, kesho we ALL GO TO WORK!"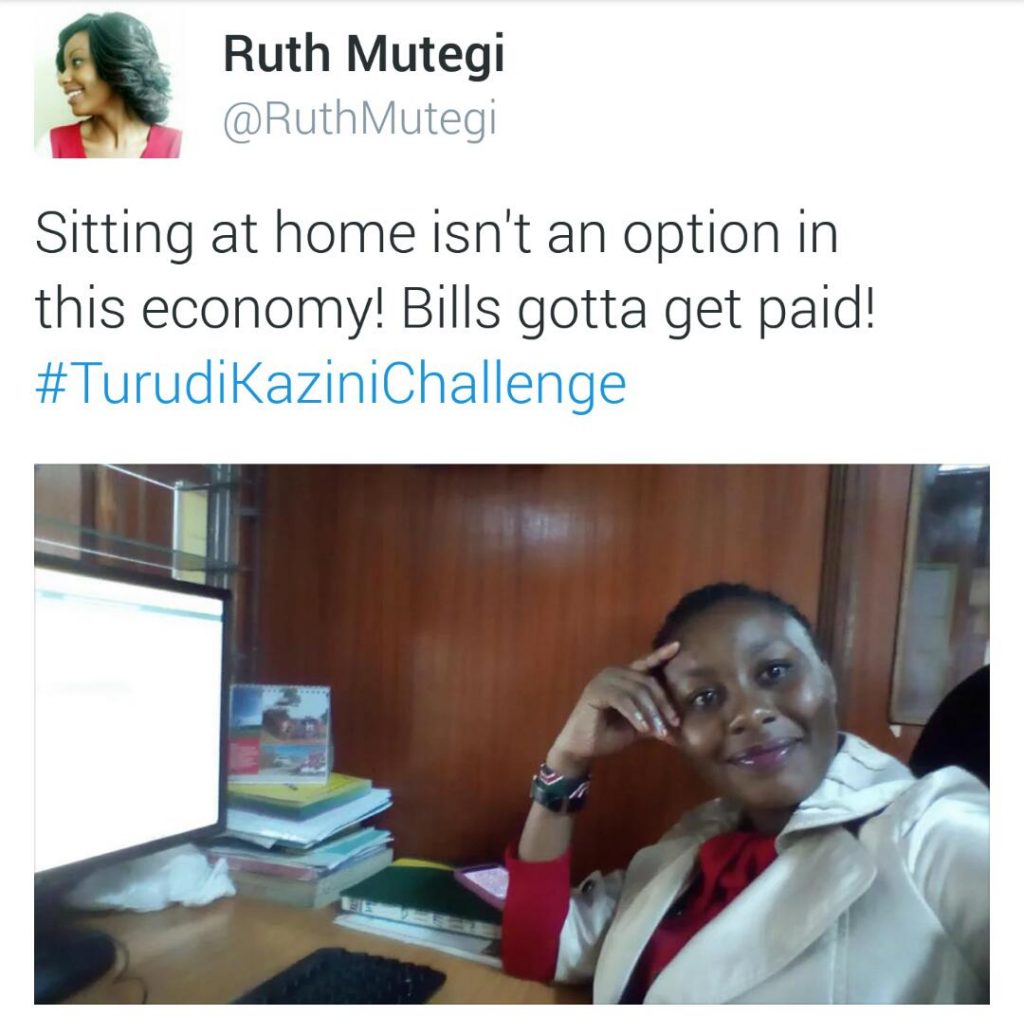 "Dear employer, if anyone didnt turn up, I amm ready and willing to replace them at your soonest convenience" Gaichiri Njoroge said.
On Facebook, Macharia Karani posted; "No matter what, go to work and develop yourself. Don't be someone's slave. You did your part, you voted. Period."
But a few others used the social media trend to highlight the bigger problem of the country's poor working conditions and the lack of jobs, implying that they had no work to return to.
"Go back to what exactly? Mass poverty, centralized power, monopoly, networks of corruption, low salary and remuneration & high rate of unemployment.!!! Kenya can only prosper if it rids itself of the scourge of corruption, bribery, favoritism and foul political power games," John Mumo said in a post on Facebook.
The country waits for Odinga's National Super Alliance (NASA) which promised to make an announcement on its next course of action on Tuesday.