Kenya is committed to the peace process in the Eastern Democratic Republic of Congo, President William Ruto has said.
Ruto said his administration, under the guidance of the East African Community, will do everything possible to ensure there is stability in DRC.
He was speaking on Monday when he held talks with the Democratic Republic of the Congo President Felix Tshisekedi in Palais du Peuple, Kinshasa.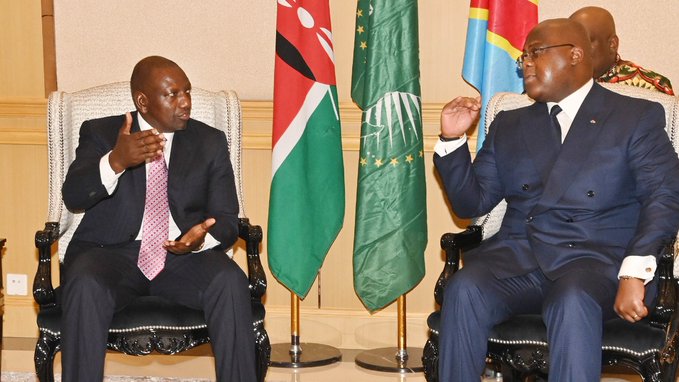 Without peace, President Ruto explained, no country or individual can prosper.
The two leaders agreed to form a joint committee to define the areas of cooperation with a focus on security, trade and investment.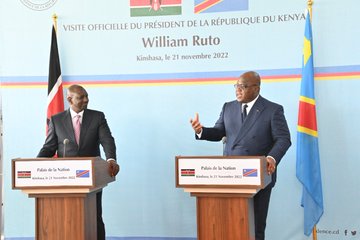 The two Heads of State welcomed the excellent bilateral relations between the DRC and Kenya by expressing their common desire to further consolidate the bonds of brotherhood between their two peoples.
President Ruto confirmed to his Counterpart, the Government and the Congolese people Kenya's commitment to supporting the DRC by deploying Kenyan soldiers in eastern DRC as part of the Regional Force.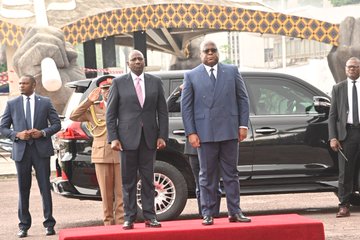 President Tshisekedi, on his part, said Kenya and the DRC have a historic and strategic tie.
"We are keen on enhancing relations for the mutual benefit of our citizens," said President Tshisekedi.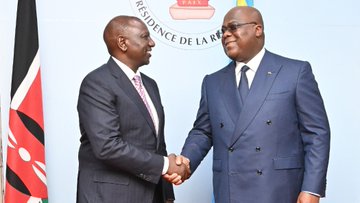 Ruto arrived Sunday evening in Kinshasa for a working trip, which is part of the Nairobi process for peace and stability in the east of the ground floor.
President Ruto is working to bring the DRC and Kenya closer together and has pledged to support the pacification of the eastern DRC.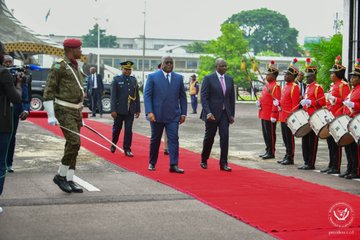 Kenyan troops under the East African Community (EAC) force arrived in Eastern DR on November 12 and set up a headquarter in Goma city.
General Jeff Nyagah, the commander of the EAC force, said they will protect Goma airport and its surroundings as well as internally displaced persons.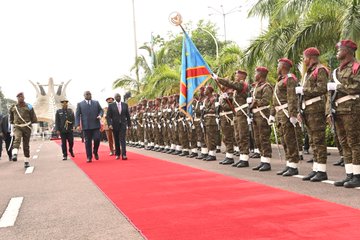 He also vowed to ensure no armed group captures the city despite threats by M23 rebels who have been capturing territories from DR Congo government troops across the North Kivu Province.